Assessment of Discharge Planning Process and Quality of Care in the Emergency Department of Tamale Teaching Hospital
Iddrisu Mohammed

Ghana Health Service, Ghana

Oppong Kwaku Christophe

Komfo Anokye Teaching Hospital, Ghana

John Ndebugri Alem

Catholic University, Ghana

Norman Linda

University of Ghana, Ghana
Keywords:
Discharge, Planning, Quality, Care, Patient, Carer, Emergency
Abstract
Discharge planning is the transition of patient care from the hospital setting to home, primary care provider or the community and effective discharge planning is crucial in enhancing patient recovery as it is an integral part of patient care. Poor implementation of discharge planning is associated with varying consequences for both the individual patient/family and the health system as a whole. Again, there is the challenge of the general public's perception of a dwindling standard of care by nurses and the general lowering of standards in Ghana. This study, therefore, sought to assess the discharge planning process and quality of care in the Emergency Department (ED) of Tamale Teaching Hospital (TTH). With a cross-sectional study design, 370 discharged patients were selected from the emergency department using a consecutive sampling technique. The Statistical Package for Social Sciences (SPSS), was used to analyse the data. Descriptive results took the form of frequencies, percentage distribution, means and, standard deviations and presented in tables and figures. A bivariate Pearson correlation analysis was also done to establish the relationship between structure, discharge planning and quality of care. The findings from the study revealed a good practice of the discharge planning process (26.46, SD = 3. 41) and high quality of care (57.26, SD = 8.30). There was also a statistically significant positive relationship between discharge planning and quality of care and the same was established between the structure of the ED and quality of care. These findings imply a good implementation of the discharge planning process and demonstrate that the public outcry about the poor quality of nursing care in Ghana is a mere perception but not a reality. There is, therefore, the need for a sensitization programme to educate the general public on what constitutes the quality of care in our healthcare delivery system.
Downloads
Download data is not yet available.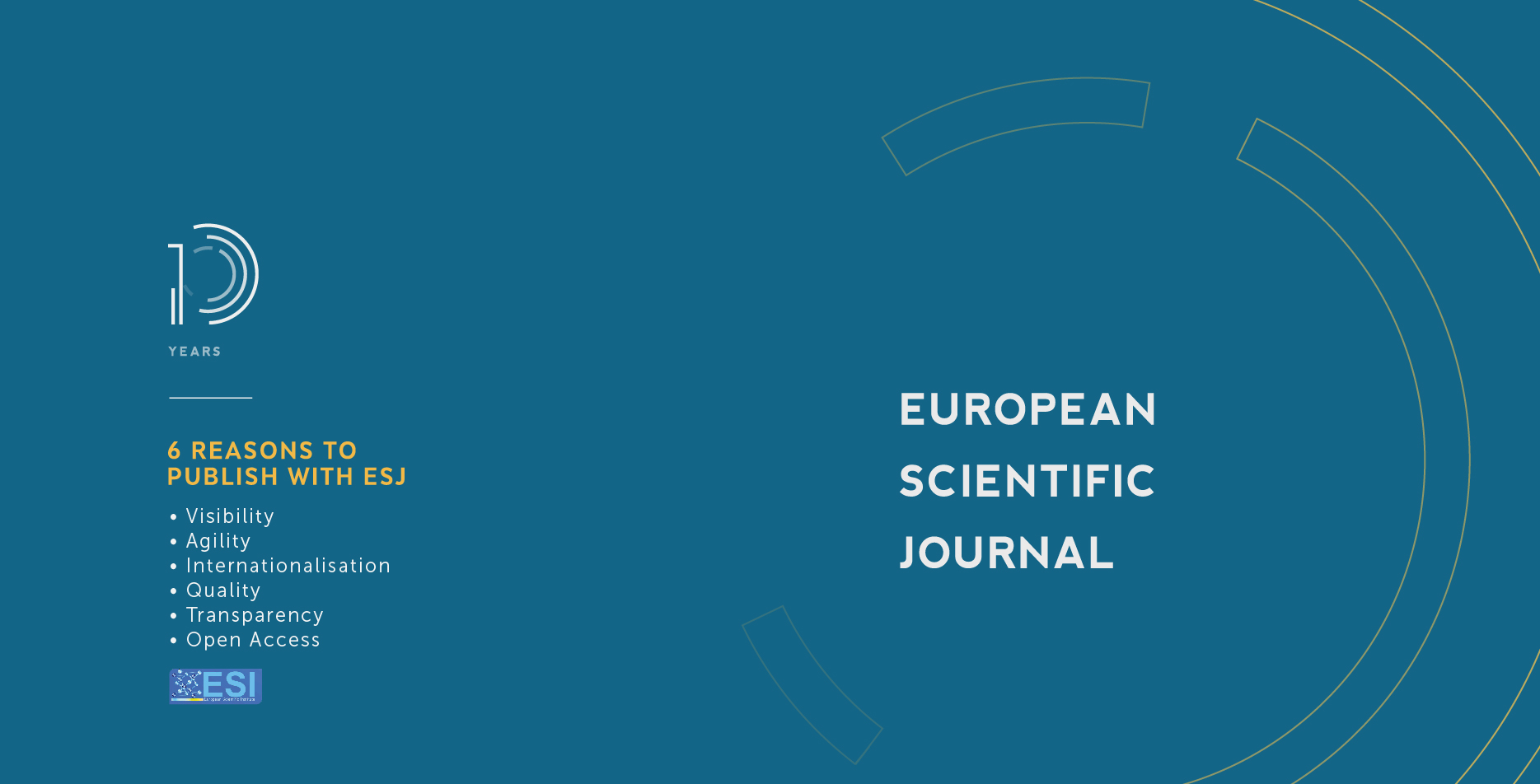 How to Cite
Mohammed, I., Christophe, O. K., Alem, J. N., & Linda, N. (2020). Assessment of Discharge Planning Process and Quality of Care in the Emergency Department of Tamale Teaching Hospital. European Scientific Journal, ESJ, 16(15), 57. https://doi.org/10.19044/esj.2020.v16n15p57
Section
ESJ Natural/Life/Medical Sciences
Copyright (c) 2020 Iddrisu Mohammed, Oppong Kwaku Christophe, John Ndebugri Alem, Norman Linda
This work is licensed under a Creative Commons Attribution-NonCommercial-NoDerivatives 4.0 International License.