Determination of Faecal Contamination of the Groundwater Resources from Tano Districts of Ghana
Frank Awuah

Department of Theoretical and Applied Biology, Kwame Nkrumah University of Science and Technology, Kumasi, Ghana. Department of Science, Abetifi Presbyterian College of Education, AbetifiKwahu, Ghana

Robert Clement Abaidoo

Department of Theoretical and Applied Biology, Kwame Nkrumah University of Science and Technology, Kumasi, Ghana

Kingsley Badu

Department of Theoretical and Applied Biology, Kwame Nkrumah University of Science and Technology, Kumasi, Ghana
Keywords:
Total Coliform, Enterococci, Faecal Coliformcontaminants, Groundwater
Abstract
This paper seeks to report on whether there are faecal contaminants in the groundwater resources within the Tano Districts, where people use groundwater as their source of drinking water and for other domestic purposes. Total Coliforms, Faecal Coliforms, Enterococci, E.coli and Salmonella were employed as faecal indicators in this study. Determination of these faecal indicators in the samples was done using the Most Probable Number (MPN) method. A simple random sampling method was employed to get the sample size of 15 wells. The results of this study indicate that the water in the selected wells had faecal contaminants, proved by the presence of the faecal determinants in the water samples collected The presence of these organisms is an indication that water within the wells from the study area has been faecally contaminated with animal or human faeces. These bacteria are used as faecal indicators as an evidence of possible sewage contamination because, they are commonly found in animal or human faeces. Therefore, the fact that these faecal indicators have been detected in water sampled from the selected wells means that pathogens might also be present. The study recommends treatment of the groundwater supplies or encourages the use of the home water treatment.In an attempt to solve the problem of the faecal contamination of the selected wells, a future research should be conducted to determine the source of faecal contamination of ground water in wells at the Tano Districts.
Downloads
Download data is not yet available.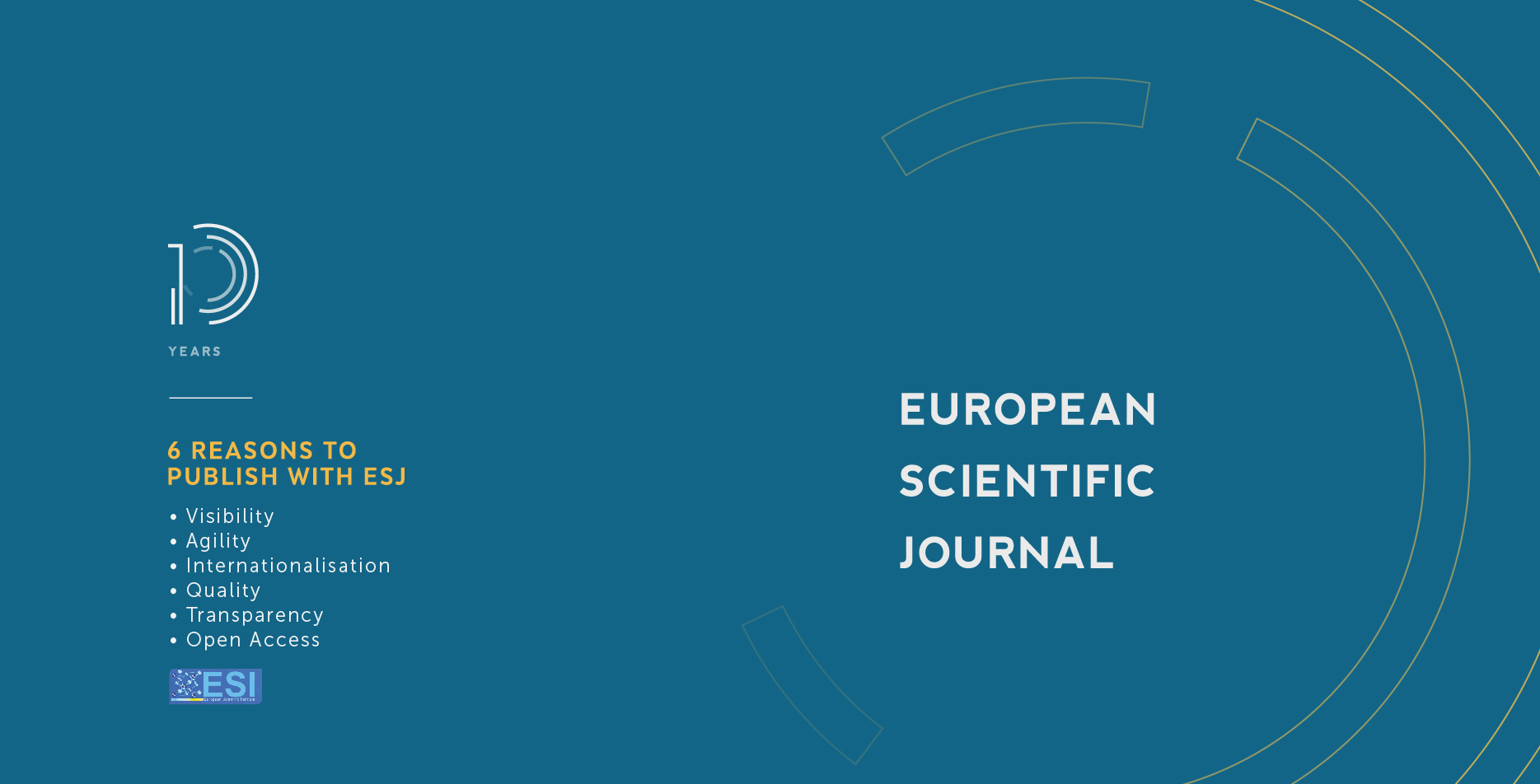 How to Cite
Awuah, F., Clement Abaidoo, R., & Badu, K. (2020). Determination of Faecal Contamination of the Groundwater Resources from Tano Districts of Ghana. European Scientific Journal, ESJ, 16(24), 173. https://doi.org/10.19044/esj.2020.v16n24p173
Section
ESJ Natural/Life/Medical Sciences
Copyright (c) 2020 Frank Awuah, Robert Clement Abaidoo, Kingsley Badu
This work is licensed under a Creative Commons Attribution-NonCommercial-NoDerivatives 4.0 International License.