Clinical Profile, Risk Factors and Impact of Cerebral Palsy on Children in a Tertiary Hospital in Port Harcourt, Nigeria
West Boma Awoala

Rivers State University Teaching Hospital, Nigeria

Onubogu Uchenna Chinweokwu

Department of Paediatrics, Port Harcourt, Nigeria
Keywords:
Cerebral Palsy, Neurodisability, Spastic Quadriplegia, Nigeria, Children
Abstract
Cerebral palsy is a common neurological problem that causes significant disabilities in children. Aim: To describe the clinical profile of children with cerebral palsy in Port Harcourt as well as to identify risk factors and its' impact. Methods: This was a 2 years prospective cross-sectionalstudy in the Paediatric neurology clinic of the Rivers State University Teaching Hospital Nigeria. Children diagnosed with cerebral palsy and those whose parents gave consent were consecutively recruited into the study while their clinical information including laboratory findings was entered into a standard proforma. Results: Among the 296 children seen in the neurology clinic, 141(47.6%) had cerebral palsy. They were aged 6 months to 14 years, with a mean age of 3.07±3.5years and a M: F ratio of 1.6:1. They were mostly term babies 86(61.0%), delivered vaginally107(75.9%) by unqualified attendants 74(52.5%) with normal birth weight 61(43.3%) and 62(52.9%) had microcephaly. The common identifiable risk factors for cerebral palsy were perinatal asphyxia 65(46.1%), past history of meningitis 48(34.0%) and neonatal jaundice 31(22.0%) while the common co-existing neurologic disorders were seizure disorders 47(46.1%) and speech impairment 21(20.6%). Spastic quadriplegia 50(35.5%) was the most frequent type of cerebral palsy seen and it was significantly associated with a past history of perinatal asphyxia P=0.03 and prematurity 0.008. Only 11(44.0%) of the 25 children who were eligible to attend school did so, out of which 9(81.8%) performed poorly. Conclusion: Cerebral palsy is a major cause of neurodisability in Port Harcourt and its common risk factors are preventable.
Downloads
Download data is not yet available.
PlumX Statistics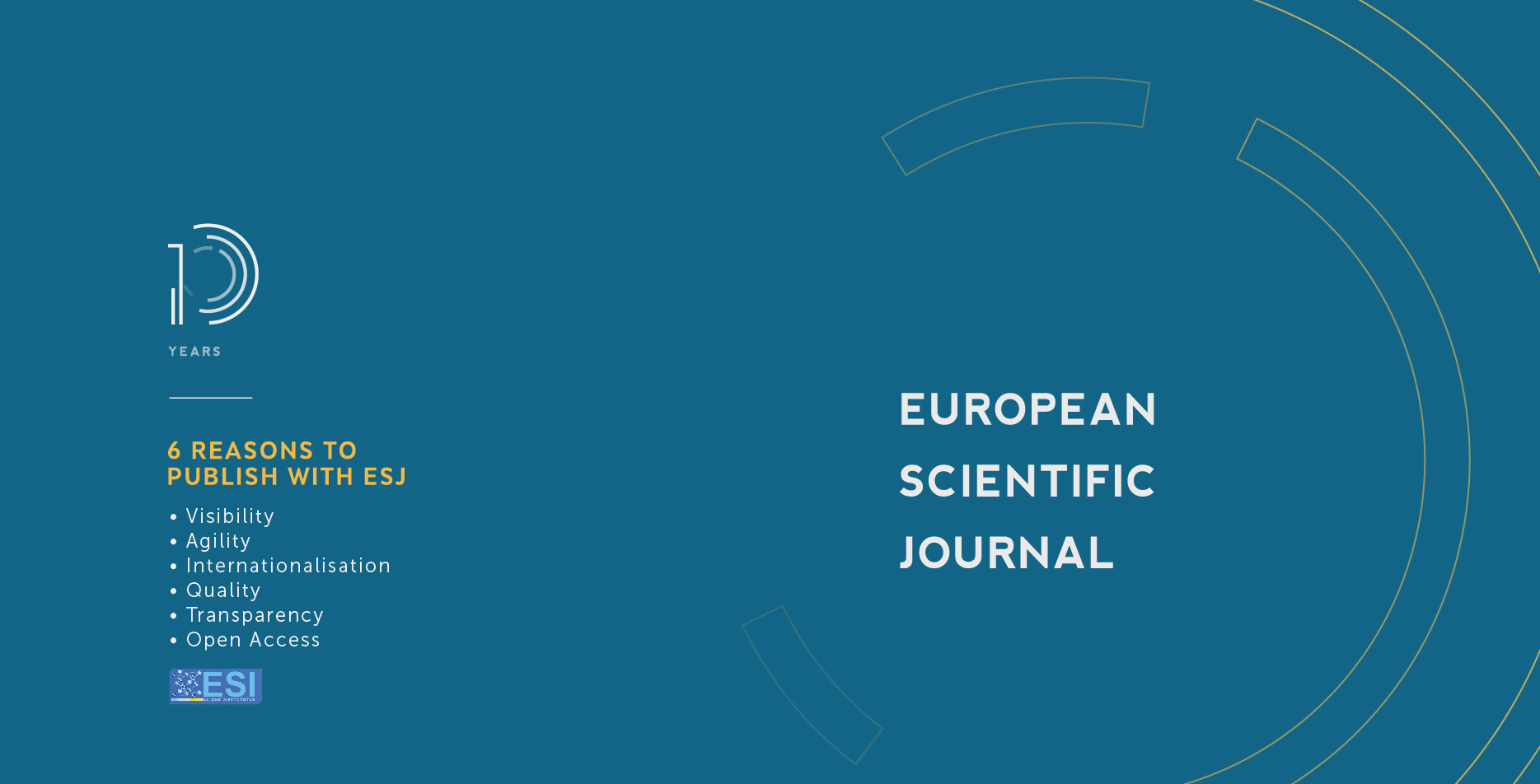 How to Cite
Awoala, W. B., & Chinweokwu, O. U. (2020). Clinical Profile, Risk Factors and Impact of Cerebral Palsy on Children in a Tertiary Hospital in Port Harcourt, Nigeria. European Scientific Journal, ESJ, 16(9), 337. https://doi.org/10.19044/esj.2020.v16n9p337
Copyright (c) 2020 West Boma Awoala, Onubogu Uchenna Chinweokwu
This work is licensed under a Creative Commons Attribution-NonCommercial-NoDerivatives 4.0 International License.