Principal Administrative Challenges and Funding for Teachers Effectiveness in Secondary Schools in Ekiti State
Olorunsola Edith Olufunmilola

Department of Educational Management, Faculty of Education, Ekiti State University, Ado-Ekiti, Nigeria
Keywords:
Principal, administrative challenges, funding, teachers' effectiveness, secondary school
Abstract
This study examined principals' Administrative challenges, funding and teachers' effectiveness in secondary schools in Ekiti State. The study specifically examined the extent to which principals' administrative challenges have hindered teachers' effectiveness. It also investigated the level of teachers' effectiveness. The study adopted the descriptive research design of the survey type. The population of the study comprised all the 203 principals and 7,538 teachers in 203 secondary schools in Ekiti State. The sample consisted 30 principals and 300 teachers drawn from 30 public secondary schools in Ekiti state using multi- stage sampling procedure. Two sets of instruments tagged 'principals Administrative Challenges Questionnaire (PACQ)''and 'Teachers Effectiveness Questionnaire (TEQ)'' were used for the study. The two instruments were validated by experts in Educational Management and Test and Measurement to determine the appropriateness in order to ensure the face and content validity. The test retest method of reliability was used to ascertain the reliability of the PACQ and TEQ and a reliability coefficient of 0.82 and 0.80 were obtained respectively. The research questions were answered using frequency count and percentage scores why Pearson Product Moment Correlation was used to test the hypothesis. The findings showed that the level of principals' Administrative challenges in Ekiti State was moderate and the level of teachers' effectiveness in Ekiti State waslow. There was a significant relationship between principals' administrative challenges and teachers' effectiveness. It was therefore recommended that government should ensure adequate funding for secondary schools as and when due and provision of other incentives for smooth running of the school administration.
Downloads
Download data is not yet available.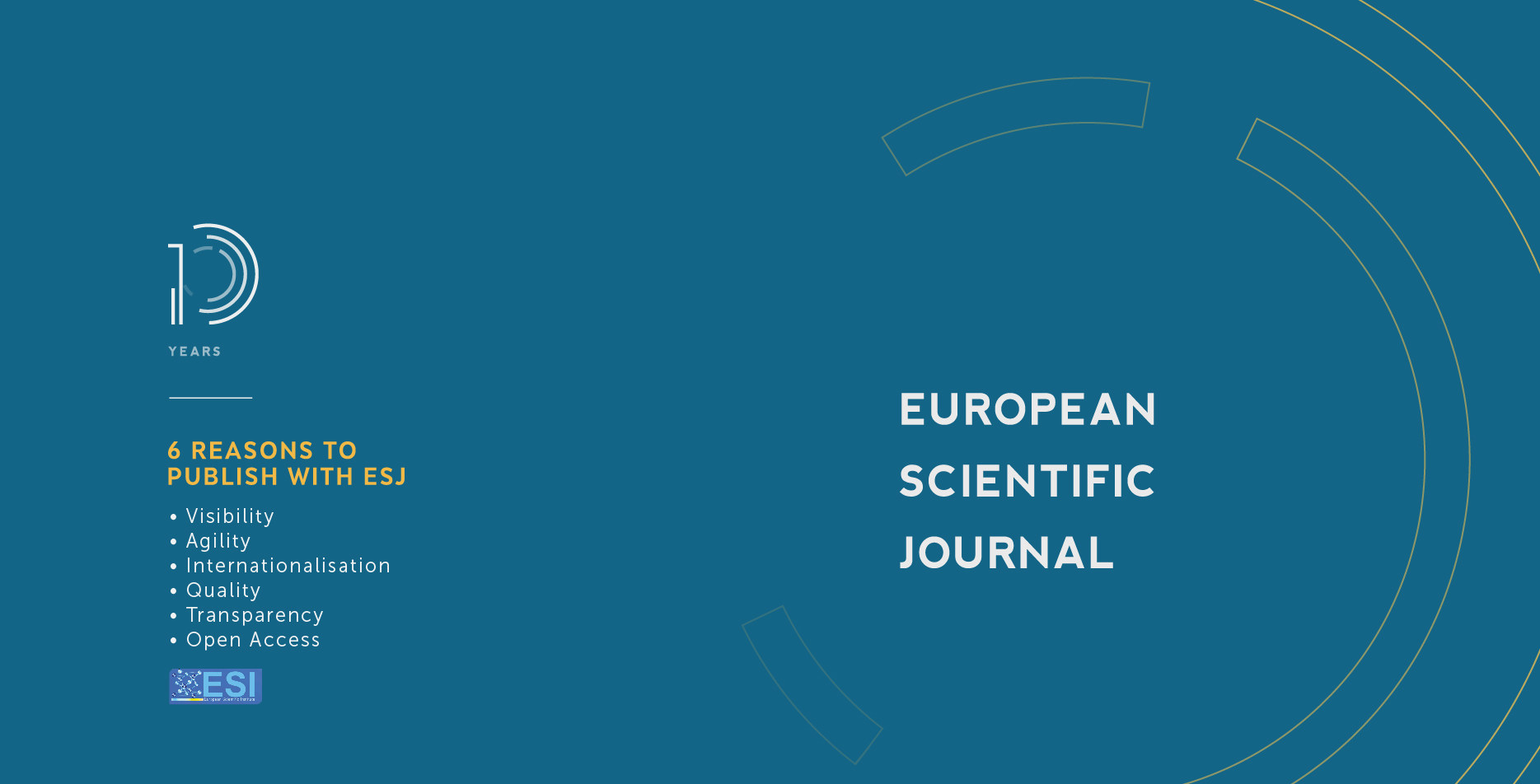 How to Cite
Olufunmilola, O. E. (2020). Principal Administrative Challenges and Funding for Teachers Effectiveness in Secondary Schools in Ekiti State. European Scientific Journal, ESJ, 16(10), 171. https://doi.org/10.19044/esj.2020.v16n10p171
Copyright (c) 2020 Olorunsola Edith Olufunmilola
This work is licensed under a Creative Commons Attribution-NonCommercial-NoDerivatives 4.0 International License.