Géomorphologie Dynamique: Analyse Systémique De La Morphodynamique Hydrique Continentale Par Ravinement
Seydou Alassane Sow

Laboratoire Leïdi « Dynamiques des territoires et développement », Section de Géographie, Ecosystémes et Environnement, Université Gaston Berger de Saint-Louis, Sénégal
Keywords:
Géomorphologie, Analyse Systémique, Morphodynamique Hydrique, Ravinement, Bassin Versant
Abstract
L'histoire de la géomorphologie a connu une grande révolution paradigmatique avec les travaux de WiliamMoris Davis. Il a défini le système géomorphologique comme l'ensemble de toutes les formes de la surface de la terre subissant des transformations et étant la fonction des trois variantes : structure, processus et temps. Cependant, le positionnement d'emblée des réflexions géomorphologiques dans l'analyse systémique conduit à élargir les problématiques du champ disciplinaire de cette science. Dans le cas de la géomorphologie dynamique, ce type d'analyse conduit à concevoir des recherches intégrées au sein des bassins versants afin de mieux mettre en lumière certains processus morphodynamiques. En l'absence de zone d'étude précise, l'étude est basée sur un balayage des connaissances bibliographiques à travers le domaine continental dans sa globalité. Ainsi, l'article montre que l'analyse systémique demeure une approche efficace pour lire en intégralité le fonctionnement des processus morpodynamiques hydriques continentales en géomorphologie, en particulier le ravinement. La caractérisation du ravinement sur un bassin versant grâce à l'analyse systémique doit se fonder sur trois caractéristiques essentielles : hydrologique, morphogénique et anthropique. Chaque critère correspondant à l'une des notions géographiques fondamentales : Temps, Espace et Société.
The history of geomorphology has undergone a great paradigmatic revolution with the work of Wiliam Moris Davis. He defined the geomorphological system as the set of all forms of the earth's surface undergoing transformation and being the function of three variants: structure, process and time. However, the immediate positioning of geomorphological reflections in systemic analysis leads to widening the problems of the disciplinary field of this science. In the case of dynamic geomorphology, this type of analysis leads to the design of integrated research within watersheds in order to better highlight certain morphodynamic processes. In the absence of a precise study area, the study is based on a sweeping of bibliographic knowledge across the continental domain as a whole. Thus, the article shows that systemic analysis remains an effective approach to fully read the functioning of continental water morphological processes in geomorphology, in particular gullying. The characterization of gullying on a watershed using systemic analysis must be based on three essential characteristics: hydrological, morphogenic and anthropogenic. Each criterion corresponding to one of the fundamental geographic concepts: Time, Space and Society.
Downloads
Download data is not yet available.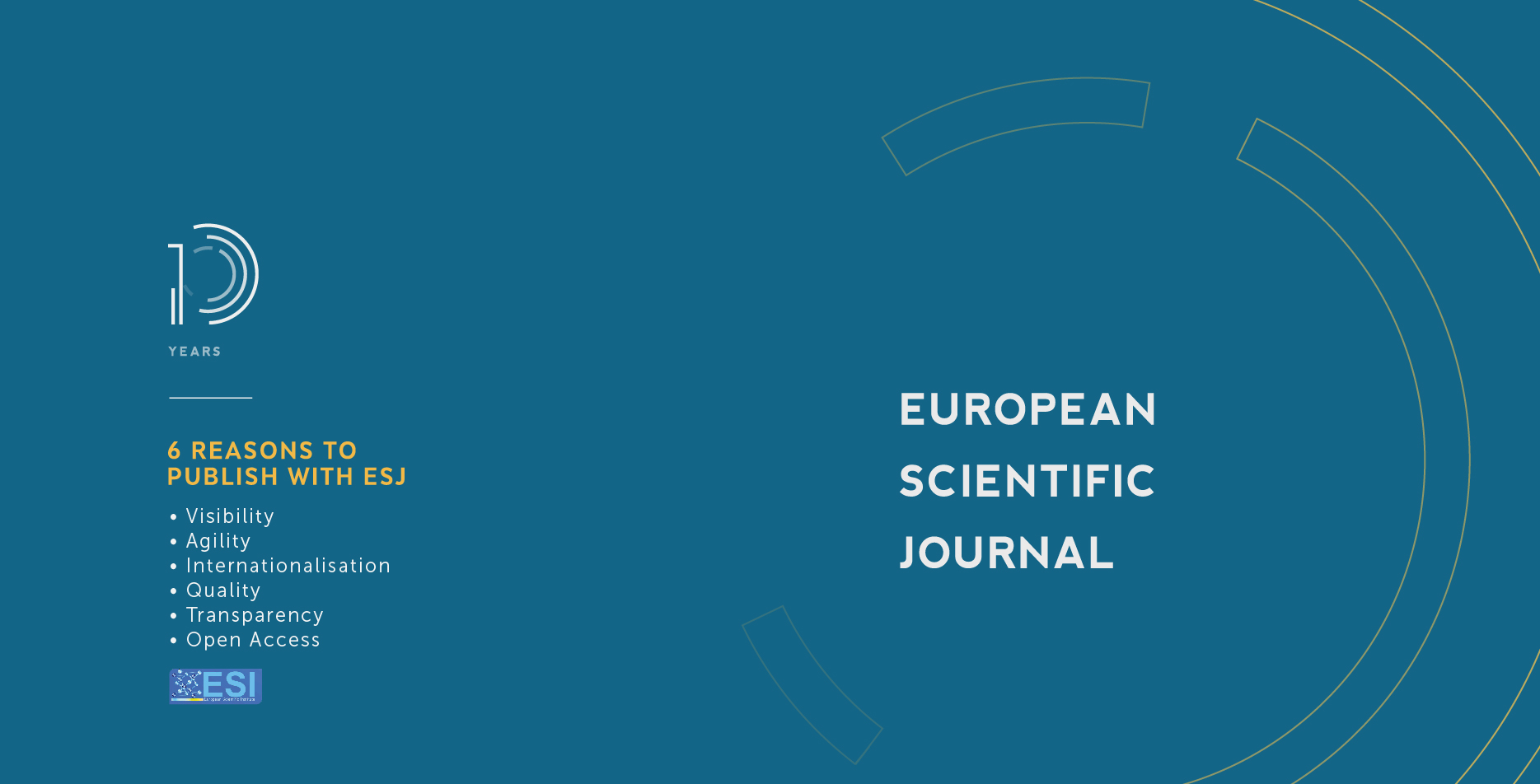 How to Cite
Sow, S. A. (2020). Géomorphologie Dynamique: Analyse Systémique De La Morphodynamique Hydrique Continentale Par Ravinement. European Scientific Journal, ESJ, 16(15), 78. https://doi.org/10.19044/esj.2020.v16n15p78
Section
ESJ Natural/Life/Medical Sciences
Copyright (c) 2020 Seydou Alassane Sow
This work is licensed under a Creative Commons Attribution-NonCommercial-NoDerivatives 4.0 International License.