Résultats De La Prise En Charge Des Urgences Chirurgicales Coliques Au Centre Hospitalier Universitaire Régional De Ouahigouya, Burkina Faso
Jl Kambire Jl

Service de chirurgie, Centre Hospitalier Universitaire Régional de Ouahigouya, Burkina Faso

Oueddraogo S.

Service de chirurgie, Centre Hospitalier Universitaire Régional de Ouahigouya, Burkina Faso

Ouedraogo S.

Service de chirurgie, Centre Hospitalier Universitaire Régional de Ouahigouya, Burkina Faso

Bere Bagayoko

Service de chirurgie, Centre Hospitalier Universitaire Régional de Ouahigouya, Burkina Faso

Zida M.

Service de chirurgie, Centre Hospitalier Universitaire Yalgado Ouédraogo, Burkina Faso
Keywords:
Urgences Chirurgicales Coliques, Volvulus –Mortalité Élevée, Burkina Faso
Abstract
But : Le but de cette étude était de déterminer les résultats de la prise en charge des lésions coliques au cours des urgences chirurgicales digestives. Patients etMéthode : il s'agissait d'une étude transversale descriptive sur 12 mois, réalisée de manière rétrospective entre le 1er janvier et le 31 décembre 2016 au centre hospitalier universitaire régional de Ouahigouya. Elle avait permis de colliger 34 cas de patients opérés pour une urgence chirurgicale colique présentant un syndrome occlusif ou un syndrome péritonéal et ayant un dossier clinique complet. Résultats : Les lésions coliques avaient représenté 8,65% des urgences chirurgicales digestives. Vingt-cinq patients étaient de sexe masculin et 9 de sexe féminin, soit un sex-ratio de 2,77. La moyenne d'âge était de 37 ans. Les principales étiologies étaient les volvulus coliques dans 35,3% et les tumeurs coliques dans 32,4 %. Le traitement chirurgical était fonction de la lésion retrouvée en peropératoire. Les résections coliques avec anastomose immédiate avaient représenté 67,6% des cas. Les suites opératoires avaient été simples dans 67,64%. Des complications post opératoires étaient notées dans 11 cas, soit une morbidité globale de 32,3%. La mortalité globale était de 23,5%. Conclusion : Les lésions coliques sont relativement fréquentes. Leurs étiologies restent dominées par les volvulus et les tumeurs coliques. Leur prise en charge est grevée d'une lourde mortalité imputable en grande partie à la nécrose intestinale, conséquence du retard diagnostique. L'amélioration du pronostic de ces lésions coliques repose sur une prise en charge précoce et adéquate des patients.
Aim: The aim of this study was to determine the results of the management of colonic lesions during digestive surgical emergencies. Patients and Method: This was a descriptive cross-sectional study over 12 months, carried out retrospectively between January1 and December 31, 2016 at the regional university hospital center of Ouahigouya. It made it possible to collect 34 cases of patients operated on for a colonic surgical emergency with occlusive syndrome or peritoneal syndrome and having a complete clinical record. Results: Colonic lesions represented 8.65% of digestive surgical emergencies. Twenty-five patients were male and 9 female, for a sex ratio of 2.77. The average age was 37 years old. The main etiologies were dominated by colonic volvulus in 35.3% and colonic tumors in 32.4%. Surgical treatment was based on the lesion found intraoperatively. Colon resections with immediate anastomosis represented 67.6% of cases. The postoperative operations were simple in 67.64%. Postoperative complications were noted in 11 cases, representing an overall morbidity of 32.3%. The overall mortality was 23.5%. Conclusion: Colonic lesions are relatively frequent. Their etiologies remain dominated by volvulus and colonic tumors. Their management is burdened with a heavy mortality largely due to intestinal necrosis, consequence of the diagnostic delay. Improving the prognosis of these colonic lesions is based on early and adequate patient management.
Downloads
Download data is not yet available.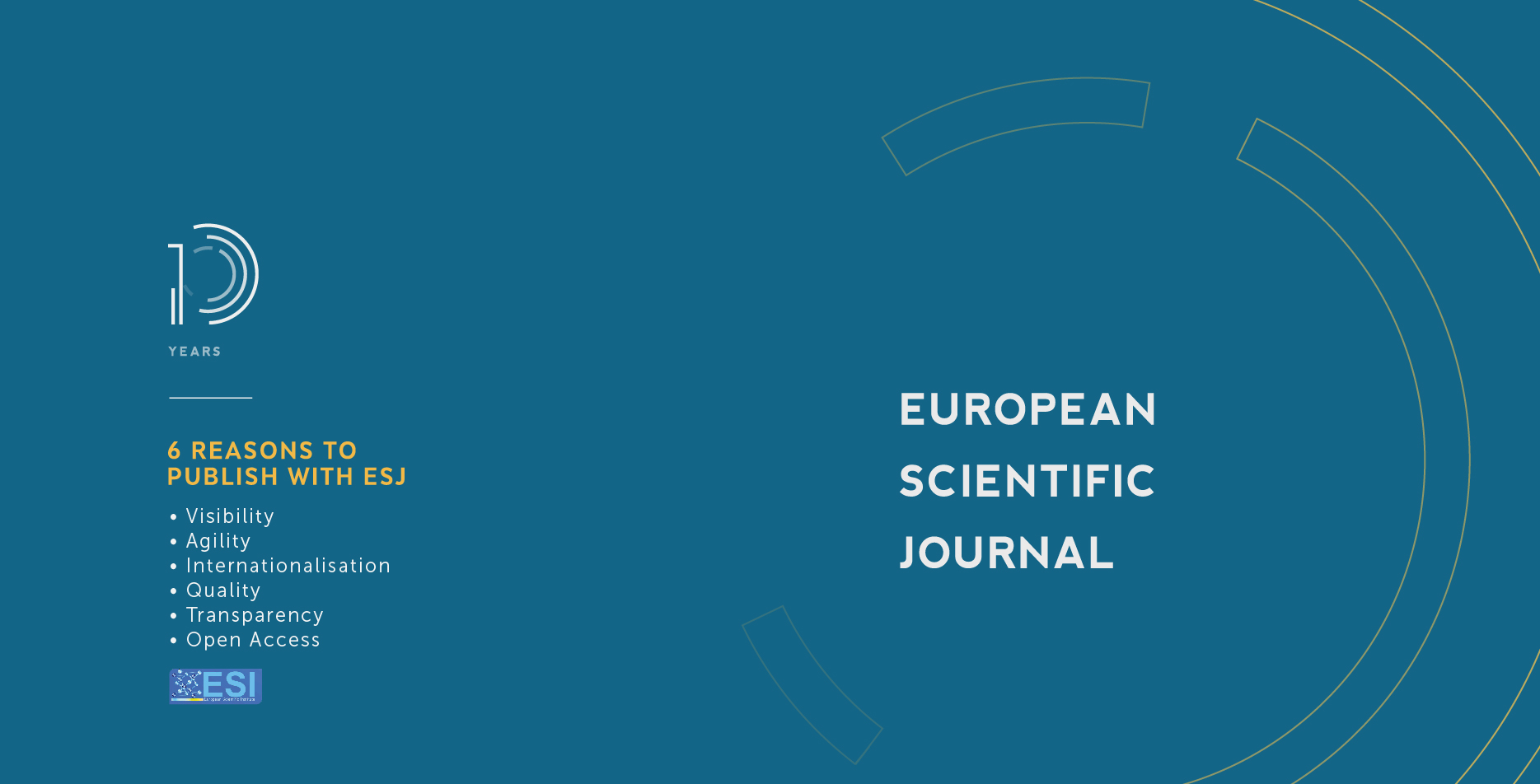 How to Cite
Jl, J. K., S., O., S., O., Bagayoko, B., & M., Z. (2020). Résultats De La Prise En Charge Des Urgences Chirurgicales Coliques Au Centre Hospitalier Universitaire Régional De Ouahigouya, Burkina Faso. European Scientific Journal, ESJ, 16(15), 173. https://doi.org/10.19044/esj.2020.v16n15p173
Section
ESJ Natural/Life/Medical Sciences
Copyright (c) 2020 Jl Kambire Jl, Oueddraogo S., Ouedraogo S., Bere Bagayoko, Zida M.
This work is licensed under a Creative Commons Attribution-NonCommercial-NoDerivatives 4.0 International License.