Tocotrienol-Rich Fraction Of Palm Oil Attenuates Type II Collagen-Induced Temporomandibular Joint Rheumatoid Arthritis In Rats For Future Clinical Application
Ahmed Ahmed S. Ahmed

Anatomy and embryology department, College of medicine, Tanta university. Tanta, Egypt
Keywords:
Tocotrienols, TMJ, Collagen, Arthritis, Rheumatoid
Abstract
Temporomandibular joint involvement in rheumatoid arthritis (RA) is not uncommon. Nonsteroidal anti-inflammatory drugs (NSAIDs), are considered main line of RA treatment but they can cause side effects. Tocotrienol rich fraction (TRF) extracted from palm oil was reported to possess potent antioxidant and anti-inflammatory activities. This research was designed to study the therapeutic potential of TRF against TMJ arthritis. 30 Albino Wistar rats were divided into: Control (C), Arthritis (A) and Arthritis + TRF (A-TRF) groups. A-TRF group received TRF daily from day 30 up to day 45 after TMJ arthritis induction was accomplished. Serum inflammatory cytokines were assessed and TMJ histopathological examinations were done. Plasma levels of inflammatory cytokines increased in A-group and they were comparable in both C and A-TRF groups. A-TRF group showed that, the inflammatory changes were mild on examination of stained sections of TMJ. A-TRF-group bone mineral density was notably increased after TRF administration. In conclusion, the decreased plasma levels of inflammatory cytokines and the increased bone mineral density associated with tocotrienolsrich-fraction supplements administration could be provide an evidence that TRF could be used as an effective therapy of TMJ rheumatoid arthritis.
Downloads
Download data is not yet available.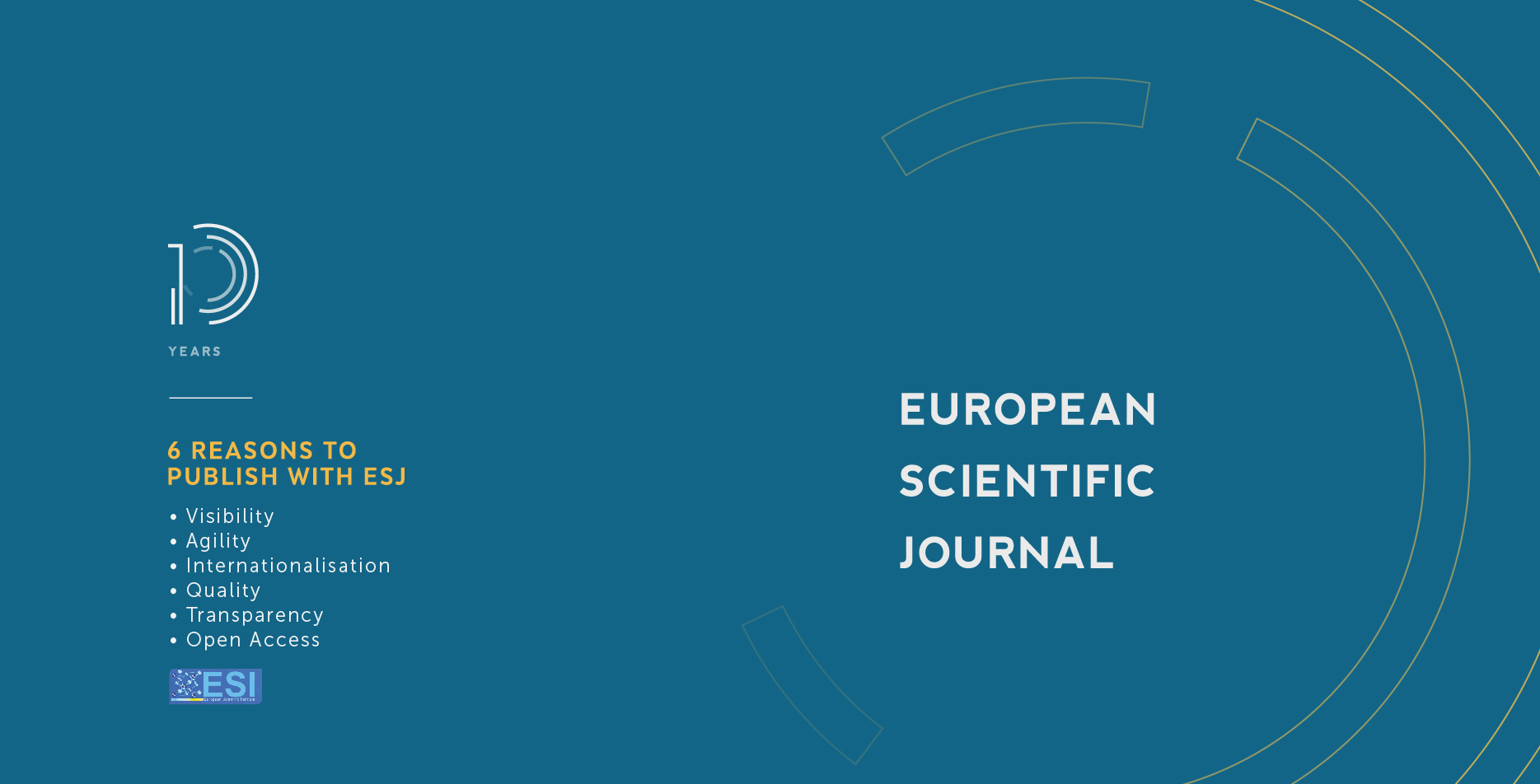 How to Cite
Ahmed S. Ahmed, A. (2020). Tocotrienol-Rich Fraction Of Palm Oil Attenuates Type II Collagen-Induced Temporomandibular Joint Rheumatoid Arthritis In Rats For Future Clinical Application. European Scientific Journal, ESJ, 16(24), 124. https://doi.org/10.19044/esj.2020.v16n24p124
Section
ESJ Natural/Life/Medical Sciences
Copyright (c) 2020 Ahmed Ahmed S. Ahmed
This work is licensed under a Creative Commons Attribution-NonCommercial-NoDerivatives 4.0 International License.