Physicochemical Evaluation Of Croton Wagneri Müll Arg. Powder (Moshquera)
Ernesto Cornelio Terán Portelles

University of Havana, Cuba, Institute of Pharmacy and Food

Eva Salas Olivet

University of Havana, Cuba, Institute of Pharmacy and Food

Jhunior Abrahan Marcía Fuentes

National University of Agriculture, Faculty of Technological Sciences, Honduras
Keywords:
Nutrients,, Food, Dehydrated leafs, Protein
Abstract
The Croton wagneri Müll. Arg. commonly known as moshquera is a wild plant endemic to Ecuador. It grows on several altitudinal floors ranging from 1000 m (3280 ft) to 3012 m (9881 ft) above sea level. The objectives of this study were to characterize the powder of the dehydrated leaves of the Croton wagneri Müll. Arg. (moshquera), its fatty acid composition, and to investigate its physicochemical properties. The physical characteristics of the leaves showed heterogeneous green color, herbaceous odor, characteristic bitter and astringent taste. The dehydrated leaf flour of the moshquera plant had high protein 15.63 ± 0.04 g 100g-1 and fiber content 19.53 ± 1.14 g 100g1 . Oleic acid was found the highest in the fatty acid analysis and there was a significant content of mono and polyunsaturated fats. The moshquera plant may be incorporated into foods to increase their nutritional value. Further research should be done to investigate the full applications and uses of this plant.
Downloads
Download data is not yet available.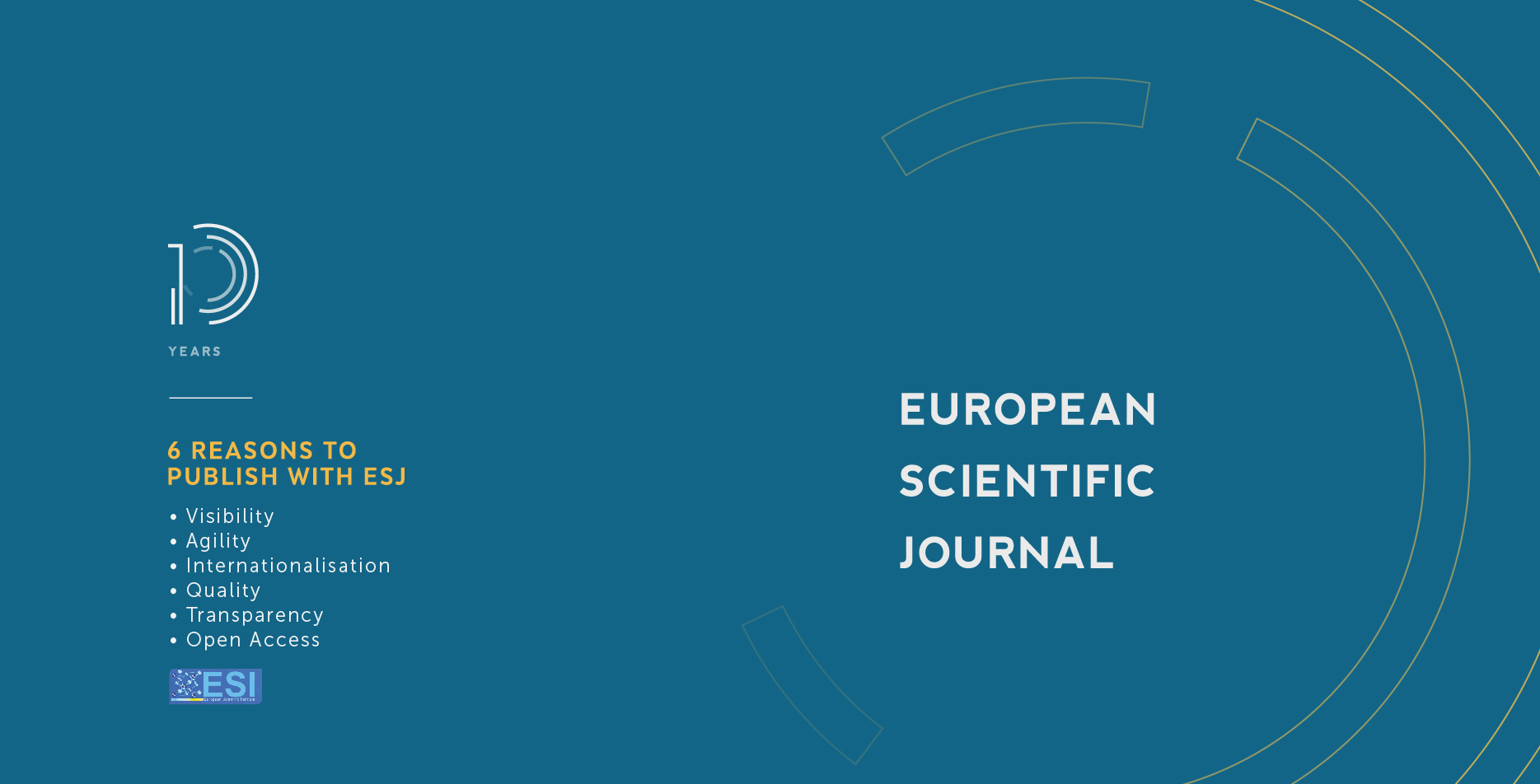 How to Cite
Cornelio Terán Portelles, E., Olivet, E. S., & Abrahan Marcía Fuentes, J. (2020). Physicochemical Evaluation Of Croton Wagneri Müll Arg. Powder (Moshquera). European Scientific Journal, ESJ, 16(24), 278. https://doi.org/10.19044/esj.2020.v16n24p278
Section
ESJ Natural/Life/Medical Sciences
Copyright (c) 2020 Ernesto Cornelio Terán Portelles, Eva Salas Olivet, Jhunior Abrahan Marcía Fuentes
This work is licensed under a Creative Commons Attribution-NonCommercial-NoDerivatives 4.0 International License.