An Evaluation of the use of Igbo Language for Communication Among Residents of South-East Nigeria
Okechukwu Chukwuma

Lecturer, Department of English and Communication Studies Federal University Otuoke, Bayelsa State, Nigeria

Chizobam Winifredstella Agbim

Head of Servicom Unit, National Agency for the Control of Aids Abuja, Nigeria
Keywords:
Igbo, Language, Communication, code-switching, indigene, extinction
Abstract
There is no doubt about the fact that the most fundamental avenue to sustain a language and save it from extinction is by using it as a language of communication. This implies that one needs to be speaking such language in his/her daily interactions with fellow speakers. The refusal to speak a given language jeopardizes or threatens the continuous existence of such language. It was on the above premise that this study was carried out to investigate Igbo language usage as a means of communication with focus on the residents of South-East Nigeria. The survey research method was utilised for the study while questionnaire was employed as data collection instrument. A sample of 381 was drawn from the total population while the multi stage sampling technique was as well deployed for the study. It was found that the Igbo language is going into extinction as the Igbos now prefer to interact in English language even among themselves. It was consequently recommended that parents, Igbo traditional leaders, Igbo cultural institutions and organisations as well as the governments of the states in the South-East, should take concrete actions in preserving and promoting the Igbo language which is one of the major indicators of the Igbo identity.
Downloads
Download data is not yet available.
PlumX Statistics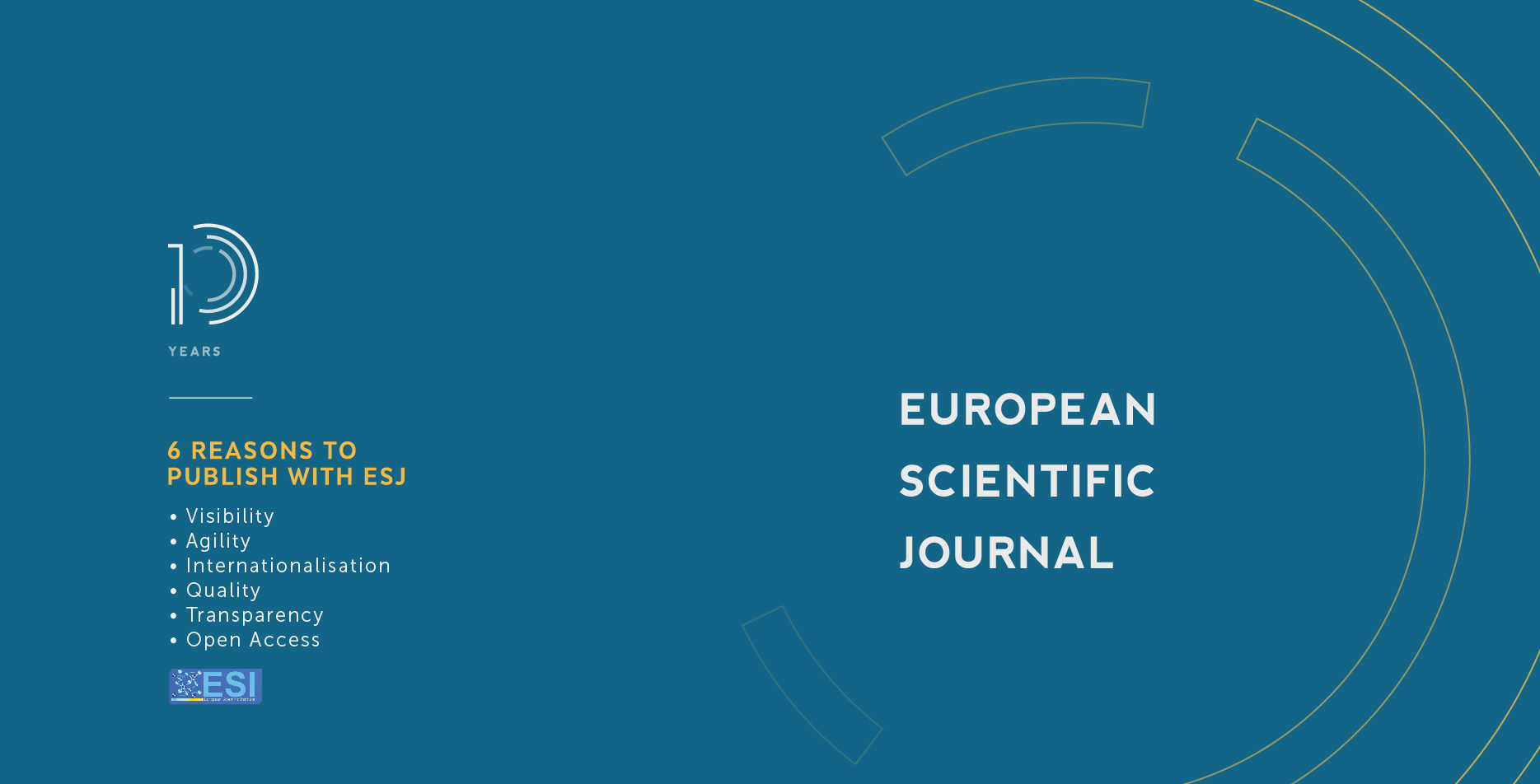 How to Cite
Chukwuma, O., & Agbim, C. W. (2020). An Evaluation of the use of Igbo Language for Communication Among Residents of South-East Nigeria. European Scientific Journal, ESJ, 16(23), 172. https://doi.org/10.19044/esj.2020.v16n23p172
Copyright (c) 2020 Okechukwu Chukwuma, Chizobam Winifredstella Agbim
This work is licensed under a Creative Commons Attribution-NonCommercial-NoDerivatives 4.0 International License.