Interventions, Entrepreneurial Orientation and Macro Environment: Effect on Beneficiary Poverty Reduction by Faith Based Enterprises
Nalyanya N. Charle

School of Business, University of Nairobi, Kenya

Bitange Ndemo

School of Business, University of Nairobi, Kenya

James M. Gathungu

Senior Lecturer Strategy and Entrepreneurship, School of Business, University of Nairobi, Kenya

Ganesh P. Pokhariyal

Professor of Applied Mathematics, School of Mathematics, University of Nairobi, Kenya
Keywords:
Beneficiary poverty reduction, Faith based enterprise, Slum, Social entrepreneurship
Abstract
This study focuses on joint effect of interventions, entrepreneurial orientation and macro environment on beneficiary poverty reduction (BPR) by Faith based enterprises (FBEs) within the slums of Nairobi, Kenya. In Nairobi, about 60-70% of the people live in slums and conditions are deplorable. Hence, FBEs assist meet the social welfare voids like shelter, water, health services, education and employment. However, there is distorted and incomplete information with divergent views to explain success or failure of joint effects in BPR. Hinged on these gaps, the study objective of joint effect of the variables on BPR is assessed and its hypothesis is tested. The study uses a census approach and data was collected from 72 FBEs using a structured questionnaire. The study uses the descriptive cross-sectional research design and data is analysed using descriptive statistics and hierarchical multiple regression analysis. Study found that joint effect of the variables has a greater effect on BPR than the singular effect of each variable; most people in Nairobi slums live below World Bank poverty threshold of $1.90 per day and FBEs bring disruptions that create wealth enabling people take charge of their own destinies as they escape from poverty. Key hindrances to BPR in the slums of Nairobi include lack of markets, reduced donor funding, basic needs such as food, water, shelter, health services, public schools, latrines for safe hygiene and unemployment. Study adds value to theory as findings show net works trigger the mobilization of resources which explains robust joint effects in BPR. Adds value to human capital theory as findings reveal enterprises can deliver in social value based on relationships and doing things differently by those involved despite their illiteracy and inexperience. The paper concludes findings inform new thinking that authorities and development partners may emulate in building new funding outfits for poverty reduction such as collaborations to mobilize resources, enterprise culture for business approaches, technology for markets, quality products, politics for laws and support. Pentecostalism and Catholicism are the most prevalent in BPR within slums of Nairobi. Future research could use grounded theory approach for more in-depth investigation.
Downloads
Download data is not yet available.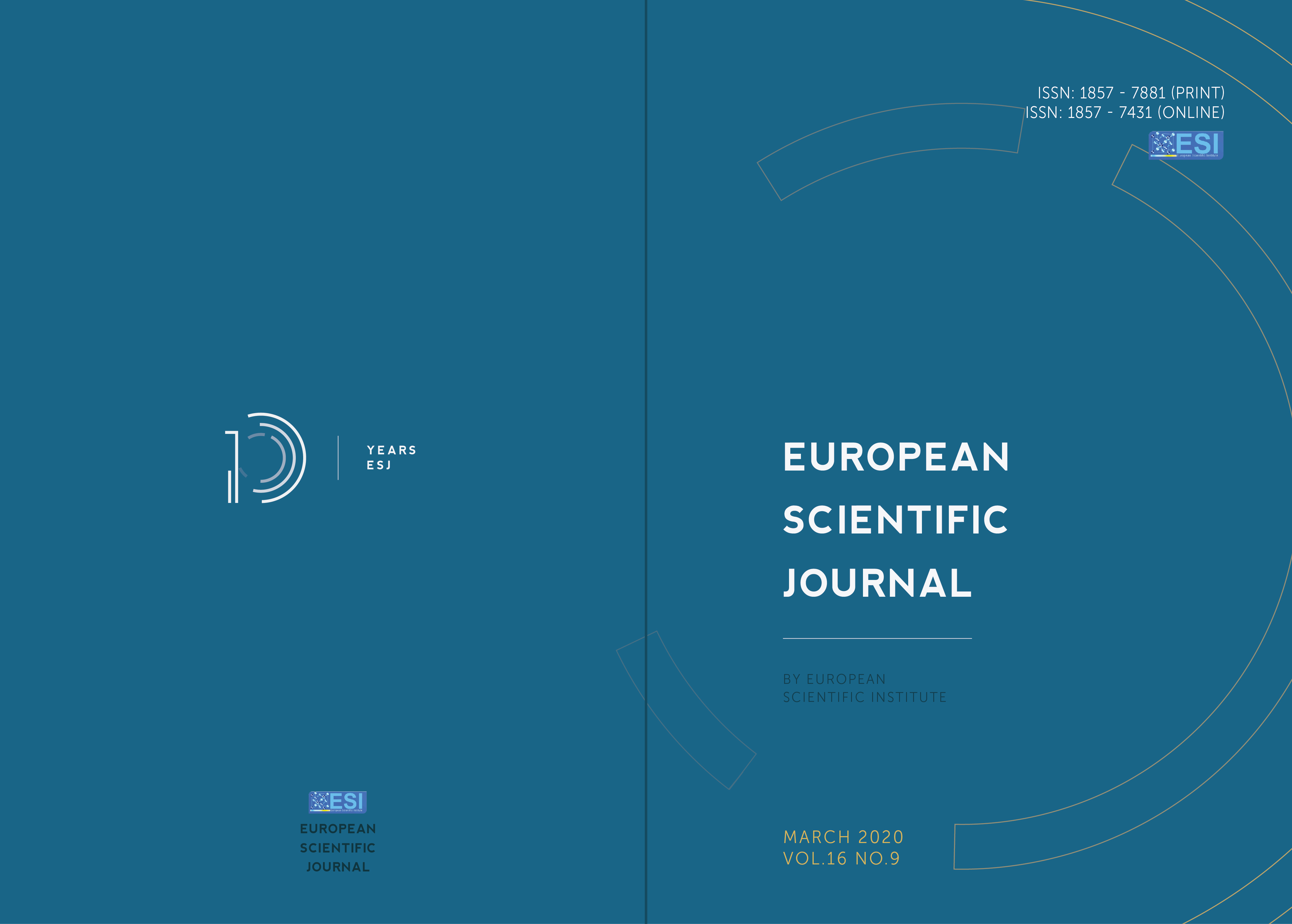 How to Cite
Charle, N. N., Ndemo, B., Gathungu, J. M., & Pokhariyal, G. P. (2020). Interventions, Entrepreneurial Orientation and Macro Environment: Effect on Beneficiary Poverty Reduction by Faith Based Enterprises. European Scientific Journal, ESJ, 16(7), 157. https://doi.org/10.19044/esj.2020.v16n7p157
Copyright (c) 2020 Nalyanya N. Charle, Bitange Ndemo, James M. Gathungu, Ganesh P. Pokhariyal
This work is licensed under a Creative Commons Attribution-NonCommercial-NoDerivatives 4.0 International License.