Prospects of Electric Vehicles in the Automotive Industry in Nigeria
Olabode Agunbiade

Department of Economics, University of Abuja, Abuja, Nigeria

Peter Siyan

Professor of Economics, Department of Economics, University of Abuja, Abuja, Nigeria
Keywords:
Electric Vehicles, Automotive Industry, Automobiles, Nigeria
Abstract
This exploratory study of the prospects of Electric Vehicles (EVs) in Nigeria was necessitated by developments in the global automotive industry, where the proportion of EVs to total vehicle sales is growing significantly. This importance of EVs arose because of the need for efficient, clean and environmentally-friendly vehicles, given the need to shift away from reliance on wasting energy sources to power vehicles. The study relied exclusively on secondary data sourced from academic journals, industry figures and government publications. EVs are of nascent interest in Nigeria, with their potential introduction still being subjected to scrutiny and public discourse. The global EV market is dominated by China and some European countries where deadlines have been set for moving away from internal combustion engine (ICE) vehicles, with the possibility that these disused vehicles may thereafter be imported into Nigerian markets. The impact of the introduction of EVs into the Nigerian market includes the possible reduction of crude oil output and the attendant government revenue generated therefrom, its welcome effect on climate change and public health and less reliance on repairs and maintenance sector of the industry. Challenges revolve around the inadequacy of electricity which is critical for the EVs, procuring inputs like lithium and cobalt and provision of charging facilities and good road network. The study recommended the need for strong policy direction to chart the way forward and devoting resources to Research and Development of EVs
Downloads
Download data is not yet available.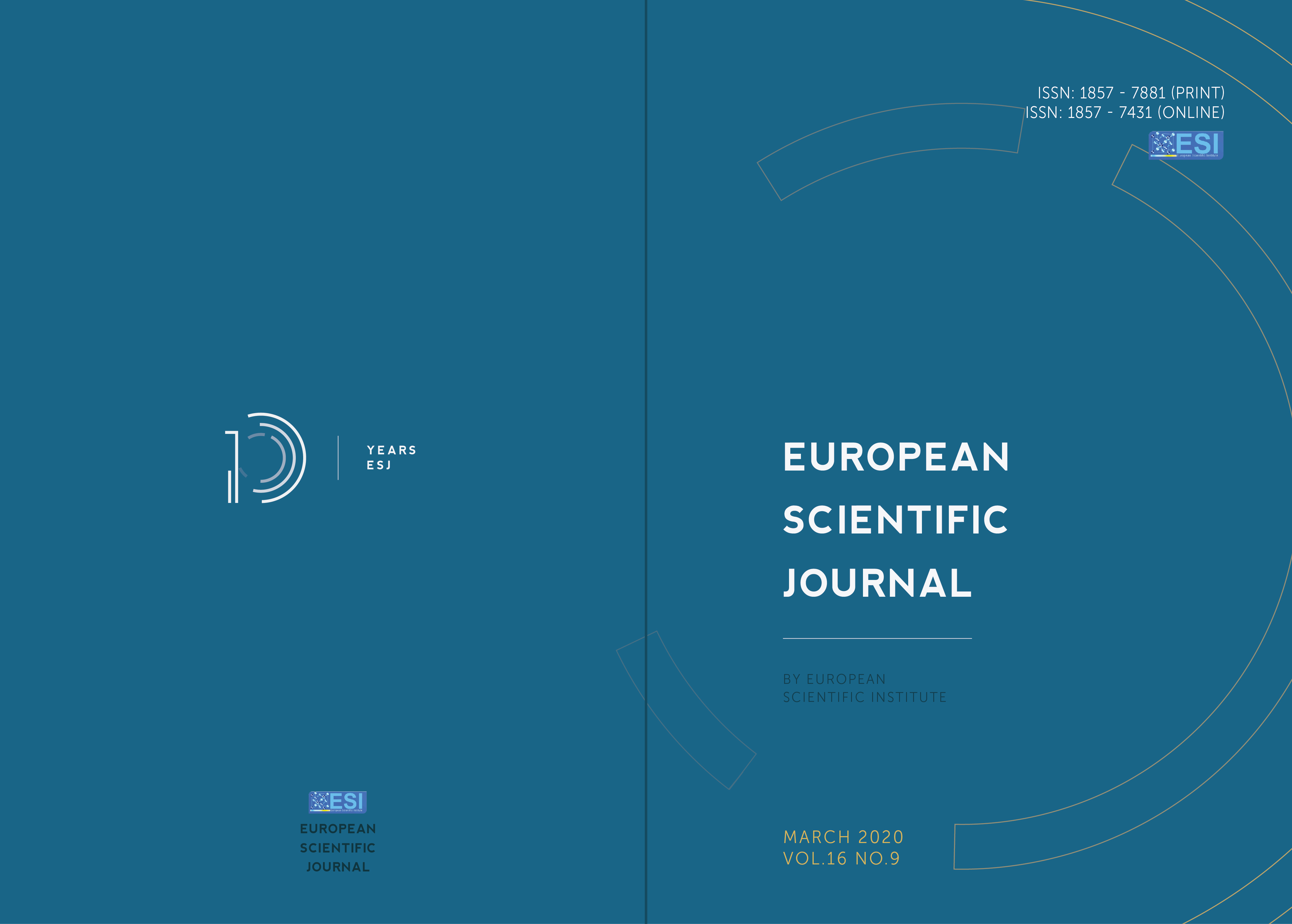 How to Cite
Agunbiade, O., & Siyan, P. (2020). Prospects of Electric Vehicles in the Automotive Industry in Nigeria. European Scientific Journal, ESJ, 16(7), 201. https://doi.org/10.19044/esj.2020.v16n7p201
Copyright (c) 2020 Olabode Agunbiade, Peter Siyan
This work is licensed under a Creative Commons Attribution-NonCommercial-NoDerivatives 4.0 International License.