Economic Growth of CEMAC: Does Institutional quality Matter?
Patrick Emmanuel Martin Seppo

Faculty of Social and Management Sciences, University of Buea, Cameroon
Keywords:
Institutional quality, political stability, economic growth, Generalized Method of Moment
Abstract
Several factors have often been noted to explain the poor performance of the CEMAC economies. In addition to the traditional factors of economic growth, institutional variables are crucial in explaining the growth of countries. This paper aimed at investigating the relationship between institutional quality and economic growth using neo-institutional theory and neoclassical theory of growth. First difference and system Generalized Method of Moments are applied on the six countries of the Central African Economic and Monetary Community for the period of 1996 to 2014. All the coefficients of the institutional variables are positive except for the quality of regulation and control of corruption. There is a positive and significant relationship between political stability and economic growth in CEMAC zone. This study recommends that political stability should be reinforced for an increase in the economic growth of the CEMAC zone.
Downloads
Download data is not yet available.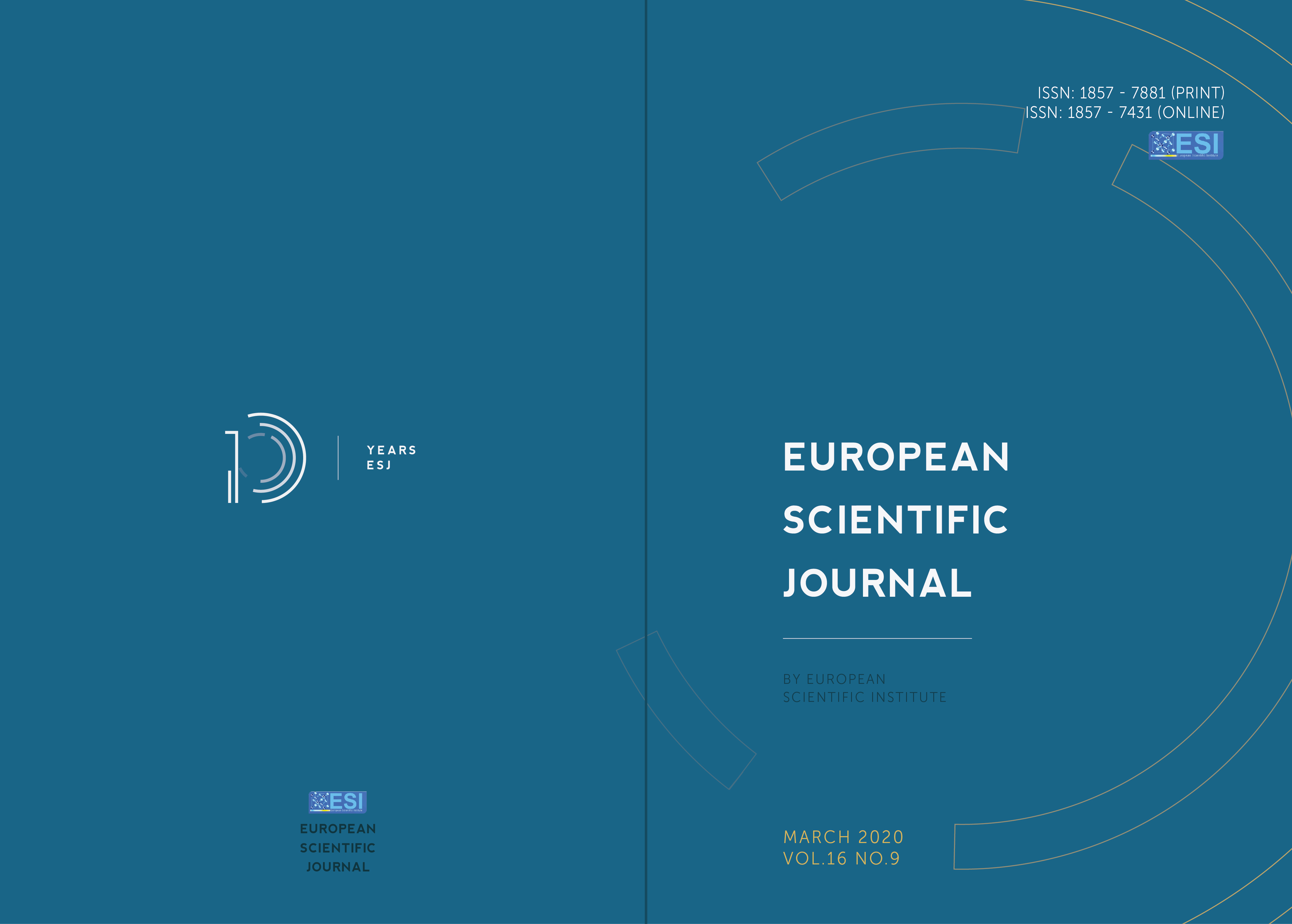 How to Cite
Seppo, P. E. M. (2020). Economic Growth of CEMAC: Does Institutional quality Matter?. European Scientific Journal, ESJ, 16(7), 216. https://doi.org/10.19044/esj.2020.v16n7p216
Copyright (c) 2020 Patrick Emmanuel Martin Seppo
This work is licensed under a Creative Commons Attribution-NonCommercial-NoDerivatives 4.0 International License.