Geographic Distribution of the Anopheles labranchiae Species Malaria Vector in the Province of Sidi Slimane, Morocco
Mohamed Hadji

Laboratoire de Biotechnologies, Environnement et Qualité, Université Ibn Tofail, Faculté des Sciences, Kénitra, Maroc Cellule Provinciale de Santé Environnement. Délégation du Ministère de la Santé, Sidi Slimane, Maroc

Driss Belghyti

Laboratoire de Biotechnologies, Environnement et Qualité, Université Ibn Tofail, Faculté des Sciences, Kénitra, Maroc

Ali Hadji

Laboratoire de Biotechnologies, Environnement et Qualité, Université Ibn Tofail, Faculté des Sciences, Kénitra, Maroc

Samir Zahri

Laboratoire de botanique, biotechnologie et protection des Plantes, Université Ibn Tofail, faculté des Sciences, Kénitra, Maroc

Wafae Khirallah

Laboratoire de botanique, biotechnologie et protection des Plantes, Université Ibn Tofail, faculté des Sciences, Kénitra, Maroc

Mohamed El Assal

Cellule Provinciale de Santé Environnement. Délégation du Ministère de la Santé, Sidi Slimane, Maroc
Keywords:
Anopheles labranchiae, Larvae, Malaria, Geographical Distribution, Sidi Slimane, Morocco
Abstract
The mosquitoes Culicidae have a medical and veterinary interest as they play an important role in the transmission of many parasitic and / or viral diseases and are a source of nuisance to humans. The province of Sidi Slimane remains exposed to the risk of emergence and recurrence of new cases of malaria due to the existence of breeding sites constituting a favorable biotope for the development and evolution of Culicidea, vectors of diseases. In the context of geographical distribution study of the Anopheles labranchiae specie in the province of Sidi Slimane during the period 2015- 2017, twenty larval breeding sites were monitored and surveyed in time and space. We have mapped the positive larval breeding sites of Anopheles labranchiae, the main vector of malaria transmission in Morocco, and identified the localities at risk in order to facilitate the fighting operations and to maintain the epidemiological situation at zero cases of indigenous malaria in the zone of study.
Downloads
Download data is not yet available.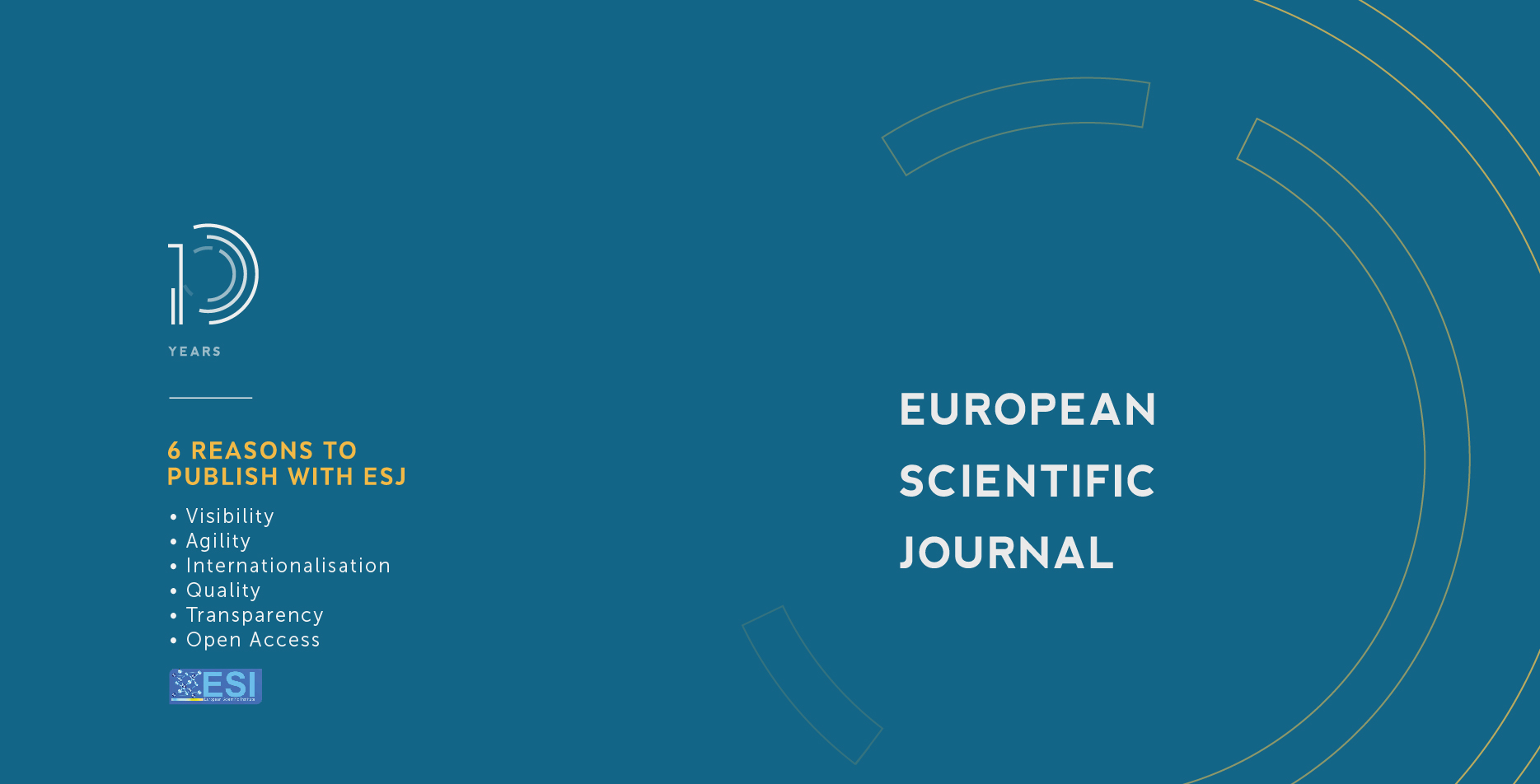 How to Cite
Hadji, M., Belghyti, D., Hadji, A., Zahri, S., Khirallah, W., & Assal, M. E. (2020). Geographic Distribution of the Anopheles labranchiae Species Malaria Vector in the Province of Sidi Slimane, Morocco. European Scientific Journal, ESJ, 16(9), 95. https://doi.org/10.19044/esj.2020.v16n9p95
Copyright (c) 2020 Mohamed Hadji, Driss Belghyti, Ali Hadji, Samir Zahri, Wafae Khirallah, Mohamed El Assal
This work is licensed under a Creative Commons Attribution-NonCommercial-NoDerivatives 4.0 International License.