Silicose Classique Et Compliquée Chez Deux Jeunes Frères Lapidaires
Oninala Fenitra Rakotondrasoa

Service de Pneumologie – CHU Joseph Ravoahangy Befelatanana, Faculté de Médecine- Université d'Antananarivo

Kiady Ravahatra

Service de Pneumologie – CHU Fenoarivo, Faculté de Médecine-Université d'Antananarivo

Michel Harison Tiaray

Service de Pneumologie – CHU Joseph Ravoahangy Befelatanana, Faculté de Médecine- Université d'Antananarivo

Arnauld Martin Fidy

Service de Pneumologie – CHU Joseph Ravoahangy Befelatanana, Faculté de Médecine- Université d'Antananarivo

Anjara Mihaja Nandimbiniaina

Service de Pneumologie – CHU Joseph Ravoahangy Befelatanana, Faculté de Médecine- Université d'Antananarivo

Marie Odett Rasoafaranirina

Service de Pneumologie CHU Tambohobe Fianarantsoa, Faculté de Médecine- Université d'Antananarivo

Iantsotiana Davidson Rakotondrabe

Service de Pneumologie – CHU Joseph Ravoahangy Befelatanana, Faculté de Médecine- Université d'Antananarivo

Jobeline Rajaoarifetra

Service des Maladies cardio-respiratoires – Hopital Manaram-Penitra Tamatave, Faculté de Médecine - Université d'Antananarivo

Jocelyn Robert Rakotomizao

Service de Pneumologie – CHU Joseph Ravoahangy Befelatanana, Faculté de Médecine- Université d'Antananarivo

Joelson Lovaniaina Rakotoson

Service de Pneumologie – CHU Joseph Ravoahangy Befelatanana, Faculté de Médecine- Université d'Antananarivo

Rondro Nirina Raharimanana

Service de Pneumologie – CHU Fenoarivo, Faculté de Médecine-Université d'Antananarivo
Keywords:
Silicose, Classique, Jeunes, Madagascar
Abstract
Les maladies professionnelles, qui se manifestent surtout chez les mineurs et les lapidaires, ne sont pas encore maîtrisées à Madagascar. Les conditions de travail et la pauvreté constituent des facteurs de gravité des pneumoconioses. Dans cet article deux cas de jeunes frères lapidaires sont rapportés, atteints d'une silicose diagnostiquée au stade tardif reflétant cette réalité. La symptomatologie était dominée par une dyspnée chronique d'aggravation progressive compliquée d'une insuffisance respiratoire chronique et d'un cœur pulmonaire chronique chez les deux patients. Les investigations étaient limitées par le manque de moyens financiers. La radiologie a montré une image de miliaire pour le premier patient, et une atélectasie de deux lobes pulmonaires à droite pour le deuxième. Le traitement était basé sur l'usage de corticoïdes, de bronchodilatateurs et surtout sur l'oxygénothérapie de longue durée. Leur évolution clinique a été favorable au début de l'hospitalisation mais s'est détériorée au bout de quelques semaines. La silicose est une affection grave, notamment par ses complications. À Madagascar, le système de santé jouerait un grand rôle dans sa prévention.
Occupational diseases, which occur especially among mineworkers and stonecutters, are yet to be controlled in Madagascar. Working conditions and poverty are factors of pneumoconiosis gravity. This paper focuses on two cases of two young stonecutters' brothers affected by a silicosis diagnosed at a late stage, reflecting this reality. The symptomatology was dominated by a chronic dyspnea with gradual worsening, complicated by chronic respiratory failure and chronic cor pulmonale in the two patients. The investigations were limited by the lack of financial resources. Radiology showed miliary for the first patient and two lobes' atelectasis for the second patient. The treatment was based on the use of corticoids and bronchodilators, most especially, on long term oxygen therapy. Their clinical evolution was successful at the beginning of their hospitalization but later worsened after some weeks. Silicosis is a serious condition, particularly by its complications. In Madagascar, the health care system aims to play a significant role in its prevention.
Downloads
Download data is not yet available.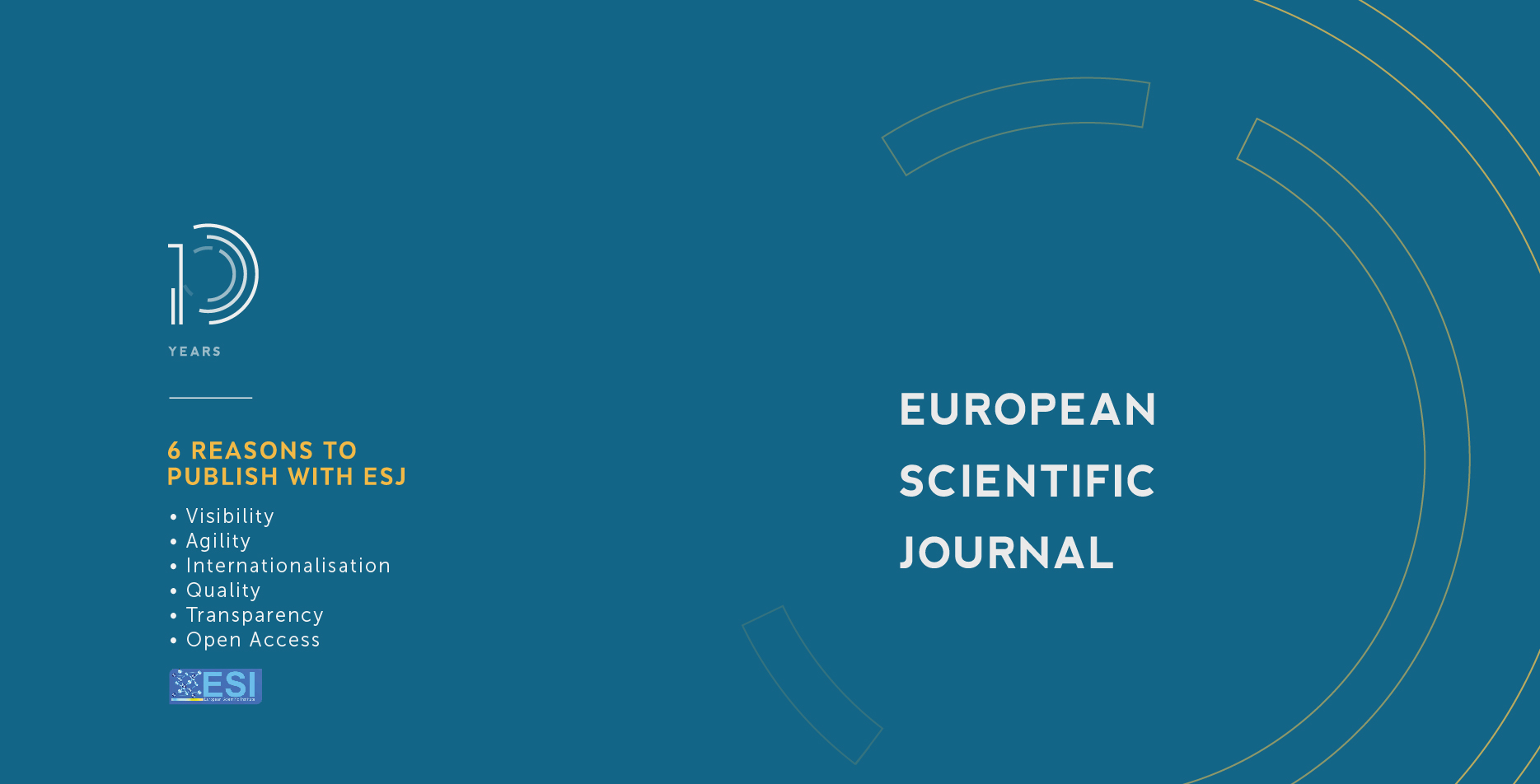 How to Cite
Rakotondrasoa, O. F., Ravahatra, K., Tiaray, M. H., Fidy, A. M., Nandimbiniaina, A. M., Rasoafaranirina, M. O., Rakotondrabe, I. D., Rajaoarifetra, J., Rakotomizao, J. R., Rakotoson, J. L., & Raharimanana, R. N. (2020). Silicose Classique Et Compliquée Chez Deux Jeunes Frères Lapidaires. European Scientific Journal, ESJ, 16(9), 185. https://doi.org/10.19044/esj.2020.v16n9p185
Copyright (c) 2020 Oninala Fenitra Rakotondrasoa, Kiady Ravahatra, Michel Harison Tiaray, Arnauld Martin Fidy, Anjara Mihaja Nandimbiniaina, Marie Odett Rasoafaranirina, Iantsotiana Davidson Rakotondrabe, Jobeline Rajaoarifetra, Jocelyn Robert Rakotomizao, Joelson Lovaniaina Rakotoson, Rondro Nirina Raharimanana
This work is licensed under a Creative Commons Attribution-NonCommercial-NoDerivatives 4.0 International License.