Research and Toxinogenic Characterization of Penicillium Contaminating Goat's Traditional Dairy Products in Northern Morocco
Amrani Meriem

Doctoral student, Research laboratory "Biology, Environment and Sustainable Development", Higher School of teachers. Abdelmalek Essaâdi University, Tetouan, Morocco

Maouni Abdelfettah

Professor, Research laboratory "Biology, Environment and Sustainable Development", higher School of teachers. Abdelmalek Essaâdi University, Tetouan, Morocco

Hassani Zerrouk Mounir

Professor, Department of Biology, Polydisciplinary Faculty of Larache, Abdelmalek Essaâdi University, Larache, Morocco

Toukour Larbi

Technician, Research Unit on Nuclear Technics, Environment and Quality, Regional Center for Agricultural Research, Tangier, Morocco

Laglaoui Amin

Professor, Department of Biology, Faculty of Science and Technology, Abdelmalek Essaâdi University, Tangier, Morocco

Zantar Said

Coordinator of Research Unit on Nuclear Technics, Environment and Quality, Regional Center for Agricultural Research, Tangier, Morocco

Khaddor Mustapha

Director of CRMEF of Tangier-Tetouan-Al Houceima, Research laboratory "Biology, Environment and Sustainable Development", Higher School of Teachers. Abdelmalek Essaâdi University, Tetouan, Morocco
Keywords:
Milk, Cheese (Jben), Toxinogenic Penicillium, Citrinin, Ochratoxin A, Patulin, HPLC
Abstract
The goat rearing in northern Morocco had known a very important evolution with the introduction of European breeds of goats more productive of milk compared to local breeds. Moulds are common contaminants in many traditional dairy products. Some species are responsible for significant economic losses and major public health problems by producing toxic metabolites like mycotoxins. This work aims to isolate, identify and characterize the mycotoxin-producing species of Penicillium from milk and traditional cheese (Jben) in the different northern region of Morocco, based on microbiological analysis and in vitro identification of Penicillium toxinogenic by fluorescence detection and HPLC analysis. Our microbiological analysis clearly show that the fungal flora is highly developed in goat's milk and Jben: 85 mould and yeast isolates from 57 samples collected. The rate of fungal flora (mould and yeast species) is high, it is around 2,6 104 CFU/ml in milk and 5,90 104 CFU/g in Jben. Penicillium isolates were purified and identified according to macroscopic and microscopic criteria. The proportion of Penicillium (61,53 %) in milk is more than Jben (16,94 %). The most important Penicillium species in two dairy products are P.italicum (23,1% in milk against 5,1 % in Jben), P. cyclopium (7,7 % in milk against 5,1% in cheese), and P. expansum (7,7% in milk against 3,4 % in cheese). According to in vitro identification of Penicillium toxinogenic by fluorescence detection, the majority of Penicillium isolates were able to produce mycotoxin type Citrinin and Ochratoxin A. The capacity of mycotoxin production by the identified strains was confirmed by High-Performance Liquid Chromatography Analysis. The patulin was produced by all Penicillium isolates, while the citrinin was produced by P. nalgiovense, P. simplicissimum, and P. dipodomyis. Unlike the ochratoxin A was produced by all isolates, except the P. nalgiovense and P. dipodomyis. The presence of toxicogenic Penicillium species in Moroccan traditional goat's dairy products suggeststhat contaminated products according to processing conditions and after storage traditionally could be a risk to the health and safety of consumers. The awareness-raising measures, the professional guidance on the concept of hygienic quality and the tendency to semi-industrial production remain worksites to work more efficiently by the state.
Downloads
Download data is not yet available.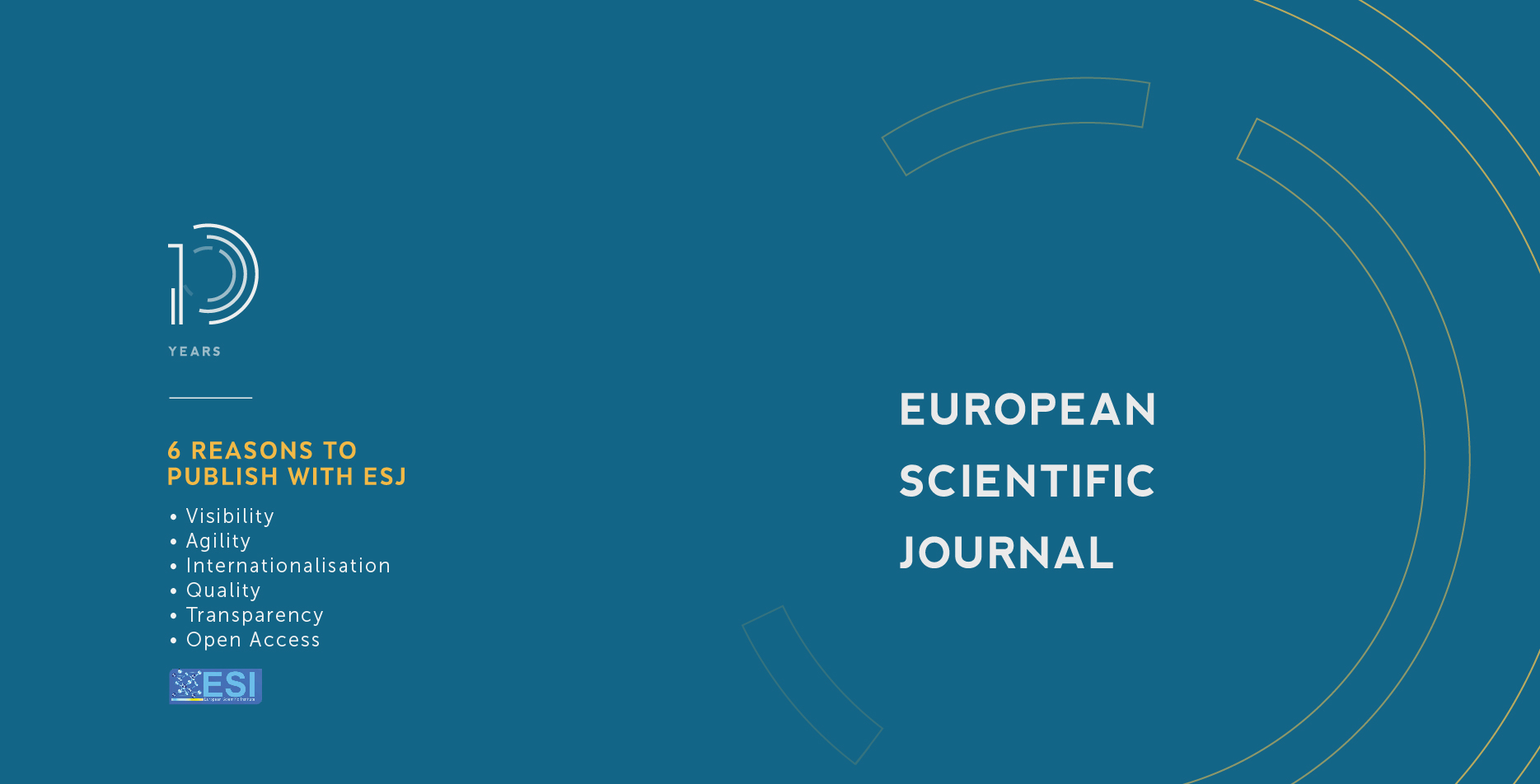 How to Cite
Meriem, A., Abdelfettah, M., Mounir, H. Z., Larbi, T., Amin, L., Said, Z., & Mustapha, K. (2020). Research and Toxinogenic Characterization of Penicillium Contaminating Goat's Traditional Dairy Products in Northern Morocco. European Scientific Journal, ESJ, 16(12), 70. Retrieved from https://eujournal.org/index.php/esj/article/view/12819
Copyright (c) 2020 Amrani Meriem, Maouni Abdelfettah, Hassani Zerrouk Mounir, Toukour Larbi, Laglaoui Amin, Zantar Said, Khaddor Mustapha
This work is licensed under a Creative Commons Attribution-NonCommercial-NoDerivatives 4.0 International License.