Evaluation of the Nutritional Potential of Snail (Achatina Spp.) Meat in Rat
Kassé N'dri Marcel

Health biology laboratory, UFR-Biosciences, UFHB, Abidjan Côte d'Ivoire

Yao Affouet Rosemonde

Health biology laboratory, UFR-Biosciences, UFHB, Abidjan Côte d'Ivoire

Kouadio Amenan Patricia

Health biology laboratory, UFR-Biosciences, UFHB, Abidjan Côte d'Ivoire

Zoho Bi Foua Guy Alexandre

Health biology laboratory, UFR-Biosciences, UFHB, Abidjan Côte d'Ivoire

Akpoué N'zi Ambroise

Health biology laboratory, UFR-Biosciences, UFHB, Abidjan Côte d'Ivoire

Amoikon Kouakou Ernest

Health biology laboratory, UFR-Biosciences, UFHB, Abidjan Côte d'Ivoire
Keywords:
Rat, Snail Meat, Nutritional Values, Chemical Composition
Abstract
The chemical composition of Achatina achatina and Archachatina ventricosa, nutritional potential of snail (Achatina achatina) meat in growing rats was assessed. Five groups of six growing rats were fed for 21 days, with isoprotein diets (10 % protein). The control diet consisting of fish powder is substituted with snail powder levels of 25 %, 50 %, 75 %, and 100 %. The results of the chemical composition of Achatina achatina and Archachatina ventricosa show that they have a high protein content (68.65%±1.38 and 69.31%±1.82 Dry matter, respectively). Fat levels in Achatina achatina and Archachatina ventricosa were respectively 8.86±0.12 and 14.68±0.33% dry matter. These snails are rich in all minerals, but most mineral contents of Achatina achatina are higher than those of Archachatina ventricosa. The growth performance of rats decreased in proportion to the inclusion rates of snail powder in the control diet (25%, 50%, 75%, and 100%). Body weight gain of rats subjected to snail meat (-0.12±0.00 g) is lower than that of rats consuming fish powder (1.81±0.00 g). The optimal rate of recommendable snail powder incorporation is 75%. Over this threshold, animals start to lose weight. Snail meat alone cannot support growth performance in rats.
Downloads
Download data is not yet available.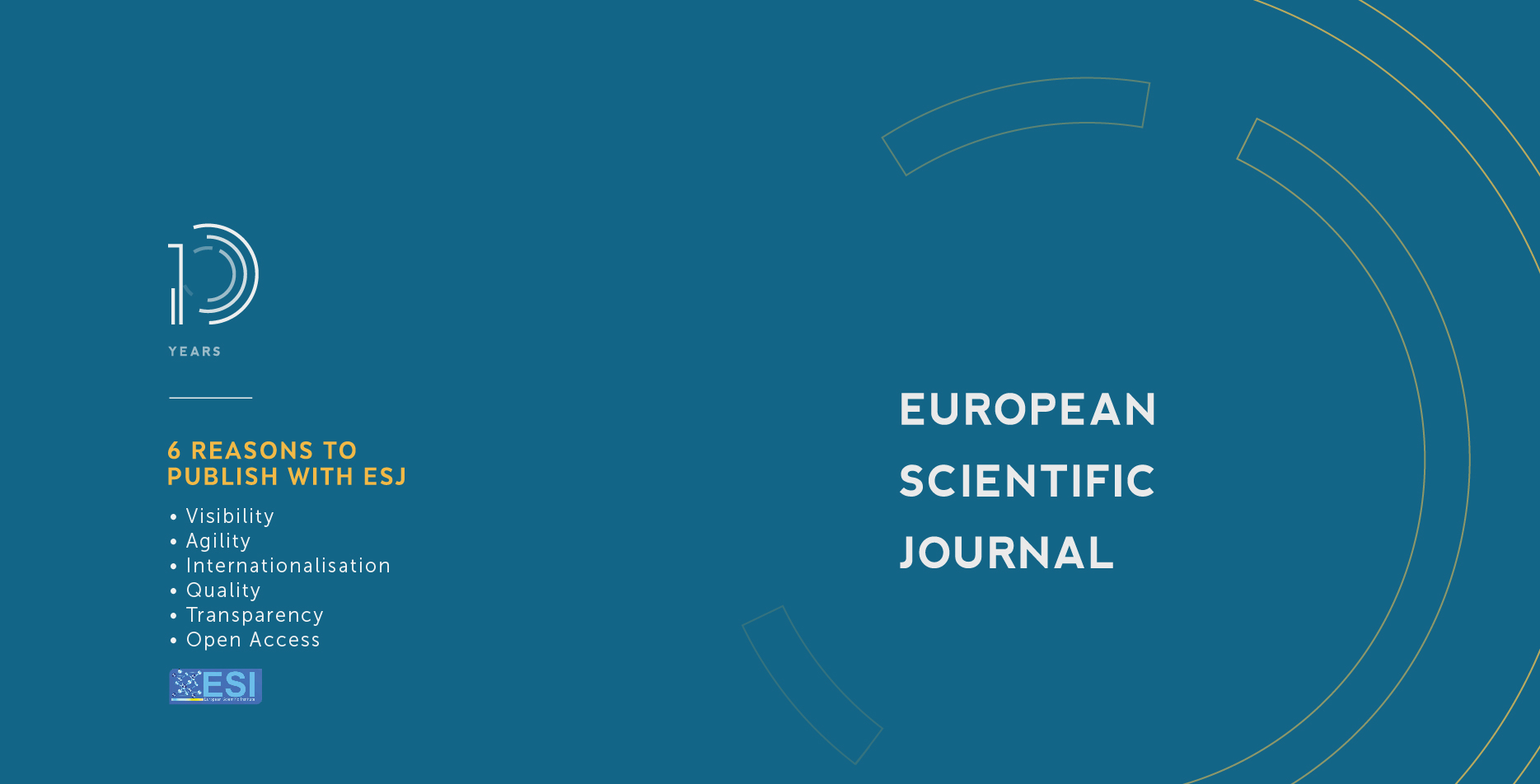 How to Cite
Marcel, K. N., Rosemonde, Y. A., Patricia, K. A., Alexandre, Z. B. F. G., Ambroise, A. N., & Ernest, A. K. (2020). Evaluation of the Nutritional Potential of Snail (Achatina Spp.) Meat in Rat. European Scientific Journal, ESJ, 16(12), 111. https://doi.org/10.19044/esj.2020.v16n12p111
Copyright (c) 2020 Kassé N'dri Marcel, Yao Affouet Rosemonde, Kouadio Amenan Patricia, Zoho Bi Foua Guy Alexandre, Akpoué N'zi Ambroise, Amoikon Kouakou Ernest
This work is licensed under a Creative Commons Attribution-NonCommercial-NoDerivatives 4.0 International License.