Analytical Assessment of Borehole Water in Some Local Government Areas of Akwa Ibom State, South-South Nigeria
Edet W. Nsi

Department of Chemistry, Faculty of Physical Sciences, Akwa Ibom State University, Ikot Akpaden, Nigeria

Emaime J. Uwant

Department of Chemistry, Faculty of Physical Sciences, Akwa Ibom State University, Ikot Akpaden, Nigeria

Aniekan E. Akpakpan

Department of Chemistry, Faculty of Physical Sciences, Akwa Ibom State University, Ikot Akpaden, Nigeria

Ifiok O. Ekwere

Department of Chemistry, Faculty of Physical Sciences, Akwa Ibom State University, Ikot Akpaden, Nigeria
Keywords:
Borehole Water, Physicochemical Parameters, Cations, Anions And Heavy Metal
Abstract
In this study, analytical assessment of borehole water was carried out in selected non-oil producing Local Goverment Areas of Akwa Ibom State, Nigeria. The areas were Uyo, Itu, and Ibesikpo Asutan Local Government Areas. The sampling areas were divided into three (3) zones with nine (9) sampling sites. For Itu L.G.A., the sampling site were,Urua Ekpa (BW1), Akon Itam (BW2) and Nung Ukot Itam (BW3); Uyo L.G.A., the sampling sites were Oron road, (BW4), Ekpri Nsukara (BW5), Obio Offot (BW6); the sampling sites in Ibesikpo L.G.A. were Ikot Akpanabia (BW7), Ikot Atang (BW8), Mbikpong (BW9). A total of nine water samples, obtained from boreholes in the study areas, were analyzed for their physico-chemical parameters such as pH, temperature, salinity, conductivity, total dissolved oxygen, dissolved oxygen, biochemical oxygen demand, chemical oxygen demand, alkalinity, acidity and total dissolved solid. Anions determined were phosphates (PO4 3- ), nitrates (NO3 - ), chlorides (Cl - ), sulphates (SO4 2- ) while cations analysed were Mg 2+ ,Cd 2+ , Fe 2+ , Ni2+ and Pb 2+ . The results obtained reveal that the amounts of all the heavy metals determined in all the water samples were within the WHO acceptable standard for drinking water, with the exception of iron. It was also observed that the anions concentrations were below the WHO acceptable standard for drinking water. The high concentrations of cations in the analyzed ground water can largely be attributed to anthropogenic sources. In conclusion, the physico-chemical properties, as well as the concentrations of cations and anions in the under ground water usually affect the overall water quality, hence highlighting the need for frequent monitoring.
Downloads
Download data is not yet available.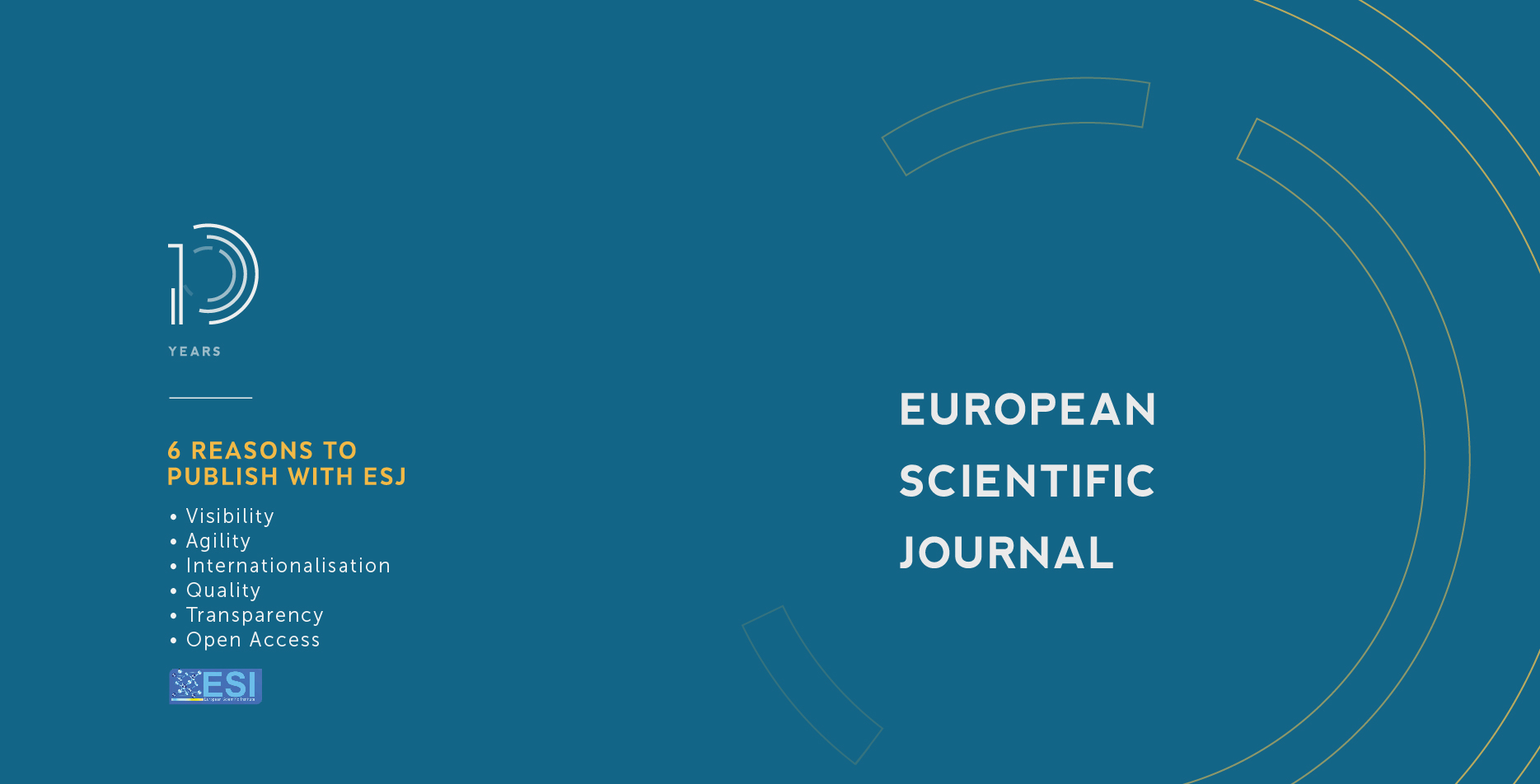 How to Cite
Nsi, E. W., Uwant, E. J., Akpakpan, A. E., & Ekwere, I. O. (2020). Analytical Assessment of Borehole Water in Some Local Government Areas of Akwa Ibom State, South-South Nigeria. European Scientific Journal, ESJ, 16(12), 122. https://doi.org/10.19044/esj.2020.v16n12p122
Copyright (c) 2020 Edet W. Nsi, Emaime J. Uwant, Aniekan E. Akpakpan, Ifiok O. Ekwere
This work is licensed under a Creative Commons Attribution-NonCommercial-NoDerivatives 4.0 International License.