Durabilité Des Ressources Halieutiques Au Maroc : Cas De Mehdia
Ibtissam Motib

Université Ibn Tofail, Kenitra, Faculté des lettres et des sciences humaines Département de Géographie, Laboratoire Environnement, Développement et Gestion de l'espace
Keywords:
Maroc, Mehdia, Ressources halieutiques, Pêche maritime, Durabilité
Abstract
La durabilité des ressources halieutiques est un axe stratégique de la politique de développement du secteur de la pêche maritime au Maroc. La gestion rationnelle de ces ressources et son exploitation durable constituent la base pour assurer la protection et la pérennité des espèces pour les générations actuelles et futures. Au vu de la gravité des conséquences des multiples pressions qui pèsent sur la pérennité des stocks halieutiques, et sur l'écosystème marin, et aussi sur la situation socio-économique des opérateurs de la pêche, notamment à Mehdia, le souci et la responsabilité nationale visà-vis du patrimoine halieutique interpelle les pouvoirs publiques au Maroc, à mieux gérer, et conserver de manière durable les ressources halieutiques à cette zone qui ne profité que peu de la rente de sa situation stratégique. Dans cet article, on se propose d'éclairer le lecteur d'une part, sur l'état des ressources halieutiques à Mehdia, et d'autre part de démontrer le rôle de la stratégie de durabilité qui est conçue comme un processus participatif et exploratoire d'amélioration de la qualité et la quantité des ressources halieutiques au niveau de la zone d'étude.
The sustainability of fishery resources is a strategic axis of the development policy for the maritime fishing sector in Morocco. The rational management of these resources and its sustainable exploitation form the basis for ensuring the protection and sustainability of species for present and future generations. In view of the seriousness of the multiple pressures on the sustainability of fish stocks, and on the marine ecosystem, especially in Mehdia, the concern and national responsibility vis-à-vis the fisheries heritage challenges the public authorities in Morocco, to better manage fishery resources in this area which benefits little from the rent from its strategic location. In this article, we propose to enlighten the reader on the one hand, on the state of fishery resources in Mehdia, and on the other hand to demonstrate the role of the sustainability strategy which is conceived as a participatory and exploratory process improvement of the quality and quantity of fishery resources in the study area.
Downloads
Download data is not yet available.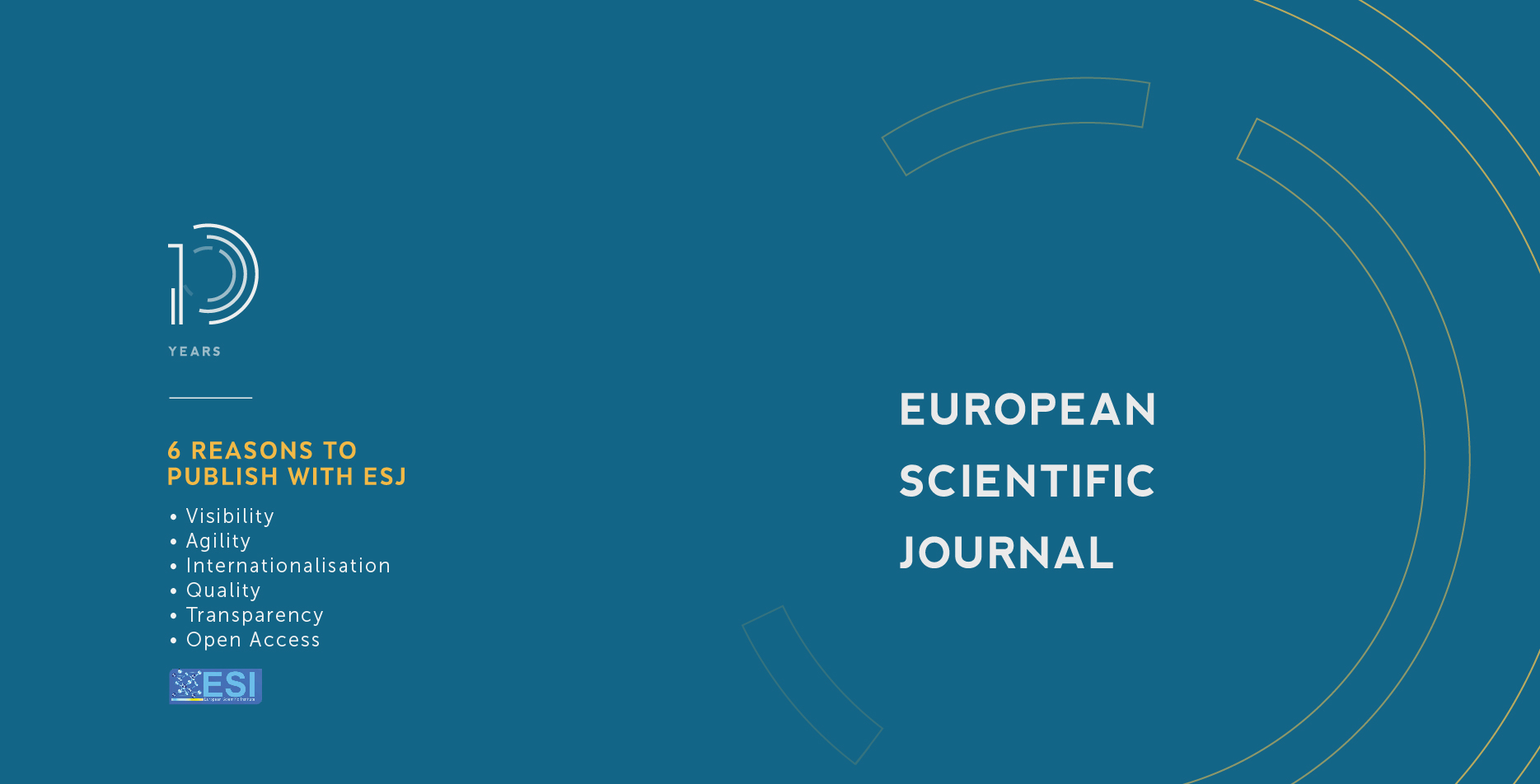 How to Cite
Motib, I. (2020). Durabilité Des Ressources Halieutiques Au Maroc : Cas De Mehdia. European Scientific Journal, ESJ, 16(12), 204. https://doi.org/10.19044/esj.2020.v16n12p204
Copyright (c) 2020 Ibtissam Motib
This work is licensed under a Creative Commons Attribution-NonCommercial-NoDerivatives 4.0 International License.