Addressing Terrorism in The XXI Century Case of Albania
Alesia Balliu

European University of Tirana, Albania
Keywords:
Terrorism, law, Albania, crime, drug trafficking
Abstract
Terrorism is a worldwide phenomeon. The strategy against it has become increasingly intense in the last two decades. This article is focused on a systematic legal analysis of terrorism as a global phenomenon, its definition under international law and the Albanian Criminal Code, including forms of terrorism, analysis of funding sources, the interrelations of terrorism with drug trafficking and money laundering, and the role played by media in helping or combating terrorism. The conceptual legal analysis on terrorism law and practices at international level and Albanian case study are used as research methods. Juridical definitions on terrorism are not unique, because states do not use the same methods to deal with the threat of terrorist attacks. In addition, international laws and treaties are valid only for participating states, meanwhile other states avoid cooperation on security issues. Terrorism, as an international criminal offense, is unlikely to be totally stopped in the near future, because multilateral responses are hampered by complexity of national laws and are not binding for all, because of unavailability of some governments to relinquish a level of power to an international body. New national and global strategies are needed to fight terrorism in light of information technologies. Being a global partner in fighting terrorism, Albania has improved the legal framework on terrorism acts in line with EU guidelines which contributes in eliminating the consequences of organized crime and drug trafficking, as the means which fuel criminal and terrorism acts.
Downloads
Download data is not yet available.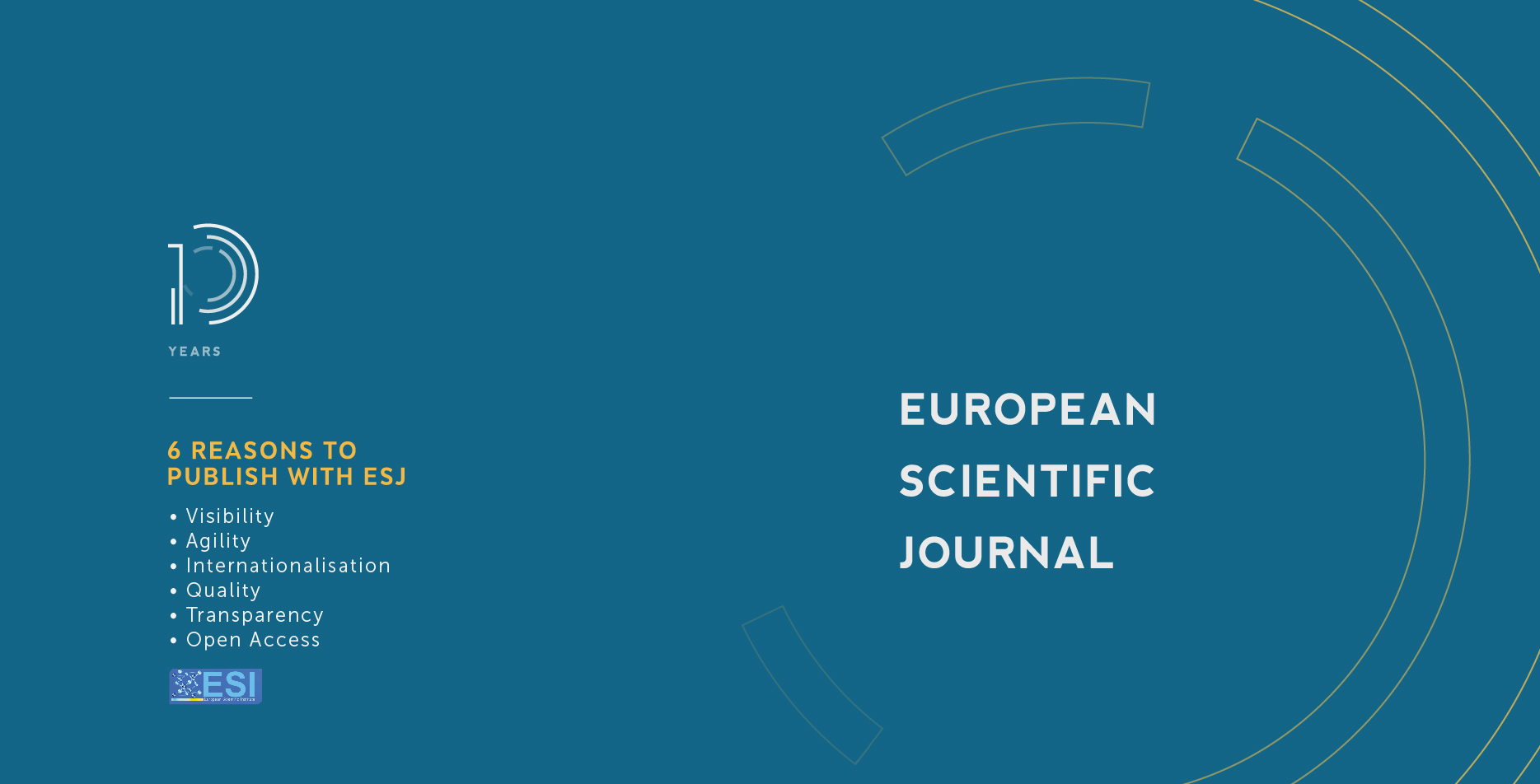 How to Cite
Balliu, A. (2020). Addressing Terrorism in The XXI Century Case of Albania. European Scientific Journal, ESJ, 16(11), 29. https://doi.org/10.19044/esj.2020.v16n11p29
Copyright (c) 2020 Alesia Balliu
This work is licensed under a Creative Commons Attribution-NonCommercial-NoDerivatives 4.0 International License.