La Influencia de las Emociones y el Impacto en la Productividad de los Trabajadores de una Microempresa Comercializadora de Plásticos
Daniela Villegas Reyes

Universidad Juárez Autónoma de Tabasco, División Académica Ciencias Económico Administrativas, México

Salvador Neme Calacich

Universidad Juárez Autónoma de Tabasco, División Académica Ciencias Económico Administrativas, México

Aída Dinorah García Álvarez

Universidad Juárez Autónoma de Tabasco, División Académica Ciencias Económico Administrativas, México
Keywords:
Emociones, productividad, comportamiento organizacional, desempeño laboral
Abstract
Esta investigación tiene como objetivo conocer la influencia de las emociones en la productividad de los trabajadores en una microempresa comercial. El tipo de investigación es descriptivo. El instrumento que se utilizó para recopilar los datos es una encuesta que constaba de 11 ítems con escala Likert, su aplicación estaba dirigida a una población de 8 personas que trabajan y configuran las áreas estratégicas de la empresa. El método utilizado es cuantitativo, ya que se desea conocer cómo influyen las emociones en la productividad de los trabajadores. Los resultados obtenidos fueron que las emociones influyen en la productividad de los trabajadores, de acuerdo con diversas condiciones que se presentan en el entorno personal y laboral. La conclusión es que tanto las emociones positivas como negativas tienen un impacto en la productividad de los trabajadores, por lo tanto, los superiores de esta empresa deben tomar medidas, adecuadas para fortalecer las primeras y evitar el crecimiento de las segundas, para que la productividad no se vea afectada.
This research aims to know the influence of emotions on the productivity of workers in a commercial microenterprise. The type of research is descriptive. The instrument that was used to collect the data is a survey consisting of 11 items with Likert scale, its application was aimed at a population of 8 people who work and shape the strategic areas of the company. The method used is quantitative, since it is desired to know how emotions influence the productivity of workers. The results obtained were that emotions influence the productivity of workers, according to various conditions that arise in the personal and work environment. The conclusion is that both positive and negative emotions have an impact on workers' productivity, therefore, the superiors of this company must take appropriate measures to strengthen the former and prevent the growth of the latter, so that productivity is not affected.
Downloads
Download data is not yet available.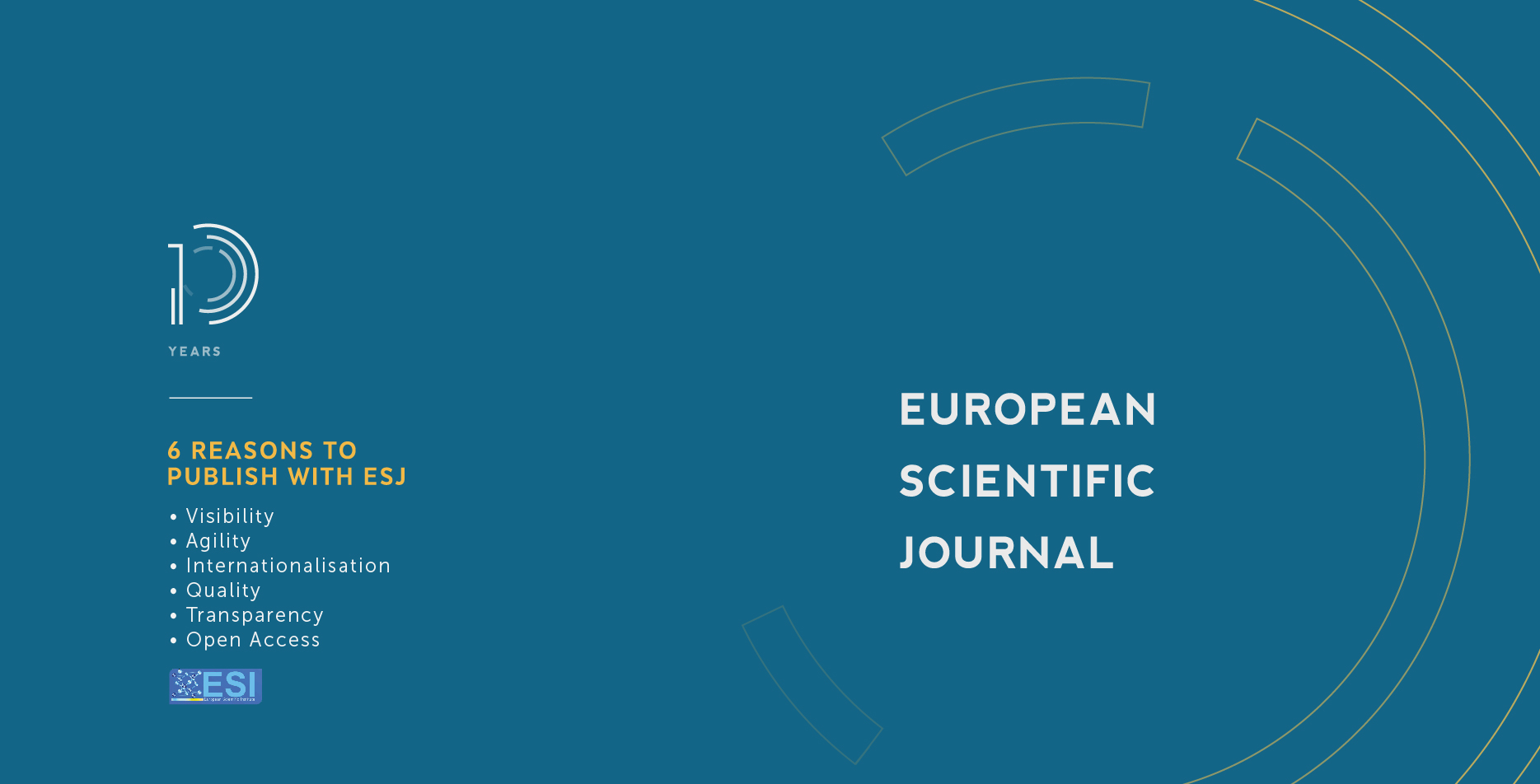 How to Cite
Reyes, D. V., Calacich, S. N., & Álvarez, A. D. G. (2020). La Influencia de las Emociones y el Impacto en la Productividad de los Trabajadores de una Microempresa Comercializadora de Plásticos. European Scientific Journal, ESJ, 16(10), 56. https://doi.org/10.19044/esj.2020.v16n10p56
Copyright (c) 2020 Daniela Villegas Reyes, Salvador Neme Calacich, Aída Dinorah García Álvarez
This work is licensed under a Creative Commons Attribution-NonCommercial-NoDerivatives 4.0 International License.