La question du rapport au corps dans la formation en STAPS : Cas de deux enseignants universitaires tunisiens
Salma Majdoub Chtara

École doctorale : DISEMEF, UR ECOTIDI (UR16ES10) ISEFC, Université virtuelle de Tunis

Hejer Ben Jomâa

Institut Supérieur du Sport et de l'Education Physique de Ksar-Saïd, Université de La Manouba, Tunisie UR ECOTIDI (UR16ES10), ISEFC, Université virtuelle de Tunis Unité Mixte de Recherche (UMR) sur l'Education, la Formation, le Travail et le Savoir (EFTS), Université Toulouse Jean-Jaurès

Hiba Abdelkafi Karoui

École doctorale : DISEMEF, UR ECOTIDI (UR16ES10), ISEFC Université virtuelle de Tunis

Abdelmadjid Naceur

UR ECOTIDI (UR16ES10), ISEFC, Université virtuelle de Tunis

Georges Kpazaï

Groupe de Recherche sur l'Évaluation et le Développement des Compétences en Activité Physique et en Santé (GRÉDCAPS) École des sciences de l'activité physique (ÉSAP), Faculté de la santé, Université Laurentienne, Sudbury (Ontario), Canada
Keywords:
Didactique universitaire, pratique enseignante, rapport au corps, ostension, étude de cas
Abstract
Comment le corps de l'enseignant universitaire expérimenté se déploie-t-il en formation pratique STAPS ? Cette étude comparative de l'effet du rapport au corps de deux enseignants universitaires expérimentés sur leurs pratiques enseignantes se base sur une double filiation théorique : didactique et clinique d'inspiration psychanalytique (Terrisse & Carnus, 2009 ; Carnus & Terrisse, 2013). Elle constitue le prolongement des travaux de l'EDiC sur la didactique universitaire (Sghaier, Ben Jomâa, Mami, Kpazaï, & Bouassida, 2019 ; Ben Jomâa, Abdelkefi, Chili, Majdoub, & Kpazaï, 2018) et se réfère ainsi au cadre théorique de la didactique clinique universitaire à perspective de formation (Romainville, 2002 ; Altet, 1994 ; Perrenoud, 1994). Le primat accordé à l'analyse de la place du rapport « différentiel » au corps dans l'enseignement supérieur, à travers le prisme de l'expérience professionnelle et au regard du genre (Ben Jomâa, 2019) vise à étudier les articulations entre rapport au corps, genre et action didactique. Cette prise en compte a priori et a posteriori de la pratique enseignante s'organise à travers deux études de cas rapprochés, dont nous avons l'intention d'examiner et d'en comparer notamment le rapport au corps (féminin vs masculin) et son rôle dans les choix didactiques, quant à l'usage de la distance « didactique », des formes ostensives et des formes de proxémie sous un angle clinique. Cette recherche se veut descriptive et compréhensive. Elle se focalise sur l'analyse des ressorts de l'acte d'enseignement au supérieur à travers une épistémologie pratique privée, un déjà-là singulier et des postures professorales différenciées. Les résultats de la présente recherche ont permis d'identifier un rapport « différentiel au corps » qui se déploie. L'enseignant masculin a un rapport techniciste au corps, tandis que l'enseignante féminin a un rapport régulateur au corps. Ce rapport « différentiel au corps » est révélateur d'un rapport au savoir singulier, propre à l'histoire de chaque enseignant.
How can the university teacher's body be deployed in the STAPS initial training? This comparative study aims to examine the effect of the link to body of two experimented university teachers on their teaching practice. It is based on a double theoretical filiation: didactical and clinical from a psychoanalytical inspiration (Terrisse & Carnus, 2009 ; Carnus & Terrisse, 2013). This study follows the EDiC works on the higher education didactics (Sghaier, Ben Jomâa, Mami, Kpazaï, & Bouassida, 2019 ; Ben Jomâa, Abdelkefi, Chili, Majdoub, & Kpazaï, 2018) and refers to its conceptual framework from a training perspective (Romainville, 2002 ; Altet, 1994 ; Perrenoud, 1994). A primacy is granted to the analysis of the 'differential' link to body of the teacher through the professional experience and the gender (Ben Jomâa, 2019). This aims to study the linkage between the link to body, gender, and the didactics action. We take into account the teaching practice a priori and a posteriori through two reconciled cases-study which we intend to examine and to compare their link to body (feminine vs masculine). This comparison plan to examine the role of the didactic choices regarding the use of didactic distance, ostensive and proxemics forms. This study is mainly descriptive and comprehensive. It focuses on the analysis of the motives of the teaching act in higher education through a private practical epistemology, a singular 'already-there' and differentiated professorial postures. The results of this research have enabled us to identify a "differential to the body" relationship that deploys. The male teacher has a technical relationship to the body, while the female teacher has a regulatory relationship to the body. This "differential to the body" report is indicative of a relationship with singular knowledge, specific to the history of each teacher.
Downloads
Download data is not yet available.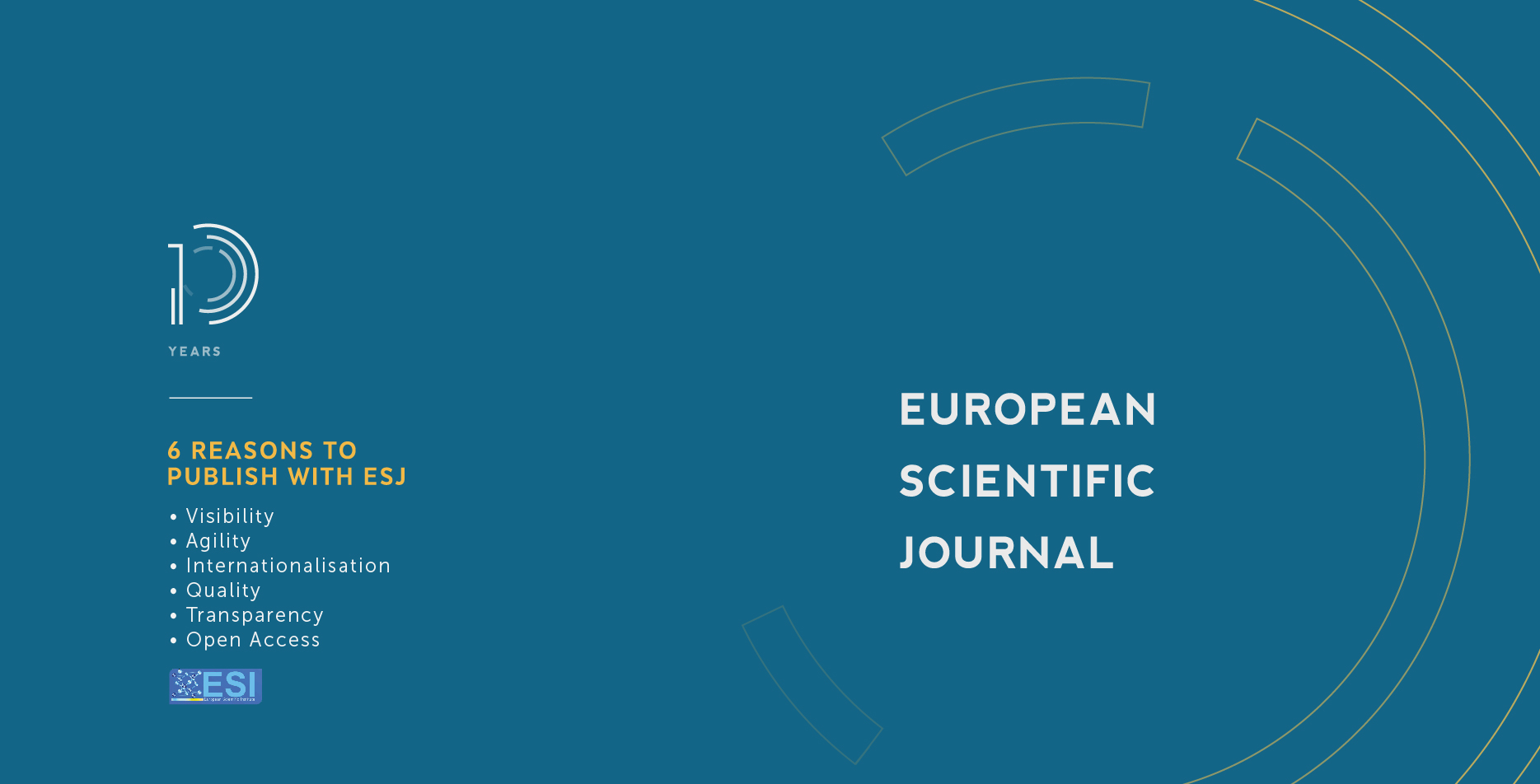 How to Cite
Chtara, S. M., Jomâa, H. B., Karoui, H. A., Naceur, A., & Kpazaï, G. (2020). La question du rapport au corps dans la formation en STAPS : Cas de deux enseignants universitaires tunisiens. European Scientific Journal, ESJ, 16(10), 262. https://doi.org/10.19044/esj.2020.v16n10p262
Copyright (c) 2020 Salma Majdoub Chtara, Hejer Ben Jomâa, Hiba Abdelkafi Karoui, Abdelmadjid Naceur, Georges Kpazaï
This work is licensed under a Creative Commons Attribution-NonCommercial-NoDerivatives 4.0 International License.