Pratiques De Tableaux De Bord Dans Les PME : Une Etude Des Caracteristiques Et Raisons D'utilisation En Côte d'Ivoire
Tuo Katiénéfoa Seydou

Doctorant en sciences de gestión, Université Félix Houphouet Boigny, Côte d'Ivoire
Keywords:
PME, tableau de bord, contrôle de gestion, indicateur
Abstract
L'objectif de cet article est de comprendre les caractéristiques des tableaux de bord des PME ivoiriennes et les raisons de leur utilisation. Une étude qualitative exploratoire sur un échantillon de 21 PME révèle diverses caractéristiques et raisons d'utilisations ou non des tableaux de bord. Les résultats ont montré deux types d'entreprises. Celles dont les dirigeants affirment utiliser un TDB et celles dont les dirigeants ne l'utilisent pas à priori. Pour les premières entreprises, les tableaux de bord utilisés sont réactifs avec une fréquence de production pouvant aller du mensuel à l'année. Et un délai d'un jour en temps réel à un mois. Ils sont utilisés pour le suivi des activités, entrainer la compétition entre les employés, l'efficacité et l'obligation de résultat et la cohésion entre la hiérarchie et les opérationnels. Pour lessecondes entreprises, contrairement à l'affirmation des membres des équipes dirigeantes enquêtés, le TDB existe sous forme physique en compte de résultat ou sous forme invisible dans le cognitif du dirigeant. Ils perçoivent l'outil comme réservé aux grandes entreprises, au développement de leur activité. Les pratiques informelles coexistent avec les pratiques formelles. Ce rapport serait en partie l'effet des empreintes de la culture d'oralité des peuples africains.
The purpose of this article is to understand the forms that dashboards take in an SME context and the reasons for their use. A qualitative exploratory study on a sample of 21 SMEs reveals various forms and reasons for using dashboards or not. The results showed two types of businesses. Those whose leaders claim to use a dashboards and those who do not use it a priori. For the first companies, the dashboards used are reactive with a production frequency that can range from monthly to year. And from one day in real time to one month. They are used for monitoring activities, training competition between employees, efficiency and the obligation to achieve results, and cohesion between the hierarchy and operational staff. For the second companies, contrary to the assertion of the members of the surveyed management teams, this exists in physical form in income statement or in invisible form in the manager's cognitive. They perceive the tool as reserved for large companies, for the development of their activity. Informal practices coexist with formal practices. This report would be in part the effect of the imprints of the oral culture of the African peoples.
Downloads
Download data is not yet available.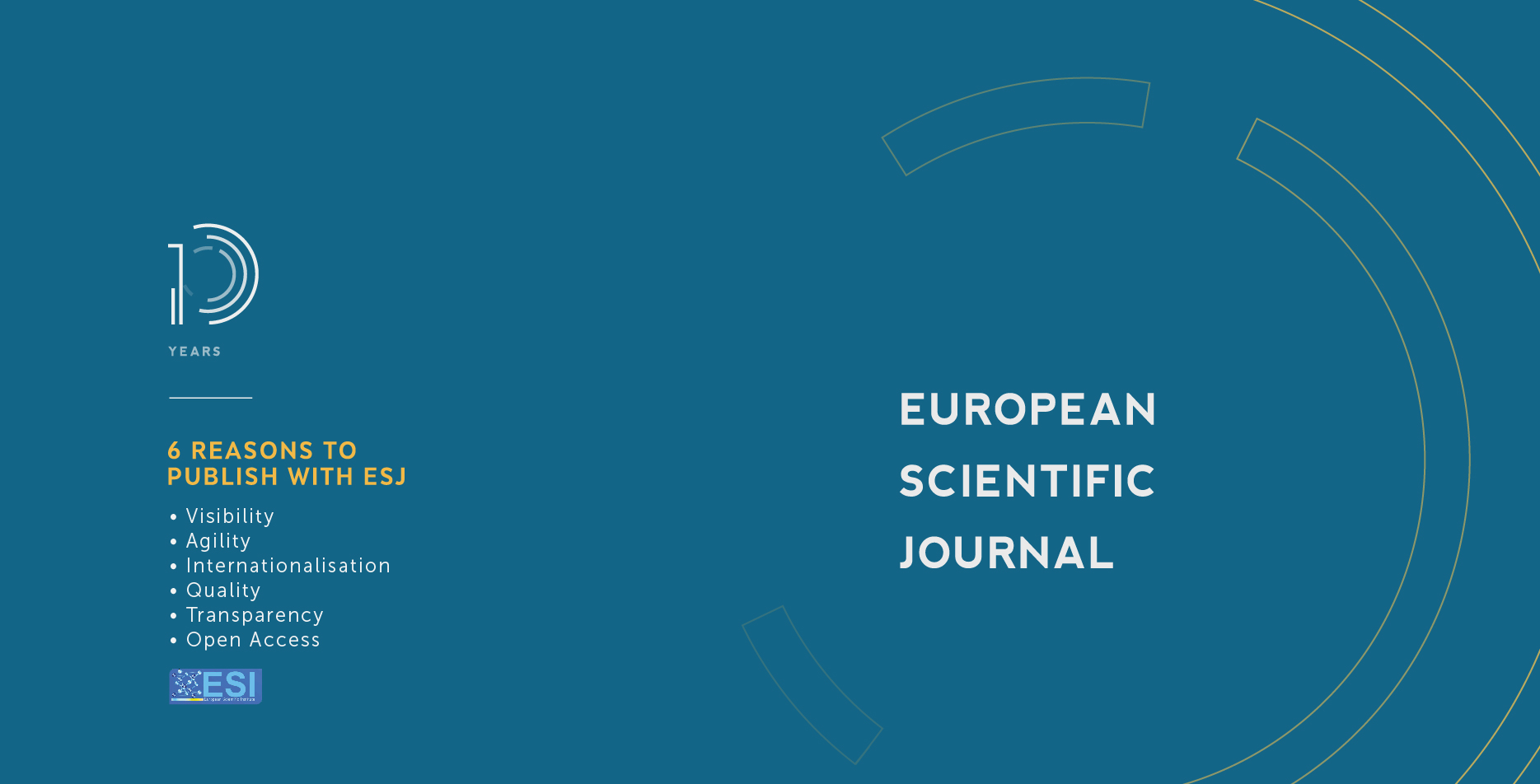 How to Cite
Seydou, T. K. (2020). Pratiques De Tableaux De Bord Dans Les PME : Une Etude Des Caracteristiques Et Raisons D'utilisation En Côte d'Ivoire. European Scientific Journal, ESJ, 16(13), 111. https://doi.org/10.19044/esj.2020.v16n13p111
Section
ESJ Social Sciences
Copyright (c) 2020 Tuo Katiénéfoa Seydou
This work is licensed under a Creative Commons Attribution-NonCommercial-NoDerivatives 4.0 International License.