Analyse Exploratrice Des Modèles De Référence De L'évaluation De La Performance De La Chaine Logistique
M. Elgharbaoui

Laboratoire de recherche en sciences de Gestion, ENCG Kénitra, Université Ibn Tofail, Maroc
Keywords:
La chaine logistique, la performance, modèle d'évaluation
Abstract
L'intérêt pour l'évaluation de la performance de la chaine logistique a considérablement augmenté au cours des trois dernières décennies avec de multiples recherches menées. Cet article veut examiner les modèles de référence (SCOR® , BSC, ECOGRAI et ABC) en mettant en évidence leurs apports et leurs limites dans l'évaluation de la performance de la chaine logistique. Ces modèles sont classés en trois approches principales : Approche axée sur les processus, approche axée sur les perspectives et approche axée sur les niveaux hiérarchiques. En effet, ces modèles reposent sur la conception d'un système d'indicateurs de performance multicritères et multidimensionnels pour assurer la mesure de la performance et associent ses indicateurs à des activités et à des centres de décisionstout au long de la chaine logistique permettant une évaluation de la performance. Cet article révèle que les modèles exploités sont fragilisés par leur incapacité à identifier les sources de performance et de non-performance dans la chaine logistique et par conséquent leur insuffisance dans l'élaboration d'un plan d'action résultant de l'évaluation de la performance de la chaine logistique. Ainsi, les contributions futures à la recherche sur l'évaluation des performances de la chaine de performance sont possibles et souhaitables pour surpasser les limites des modèles de référence actuels.
Interest in the topic of supply chain performance assessment has increased considerably over the last three decades and considerable research has been conducted in this area. The objective of this paper is to review the benchmark models (SCOR® , BSC, ECOGRAI and ABC) to highlight their contributions and limitations in the contribution of supply chain performance assessment. These models can be classified into three main approaches: process-based approach, perspective-based approach and hierarchical level approach. These models are based on the design of a system of multi-criteria and multidimensional performance indicators for performance measurement and link these indicators to activities and decision centres along the supply chain to enable performance assessment. This article reveals that the models used are weakened by their inability to identify the sources of performance and non-performance in the supply chain and consequently their inadequacies in the development of an action plan to result from the evaluation of supply chain performance. Thus, future contributions to research on supply chain performance assessment are possible and desirable to overcome the limitations of current benchmarking models.
Downloads
Download data is not yet available.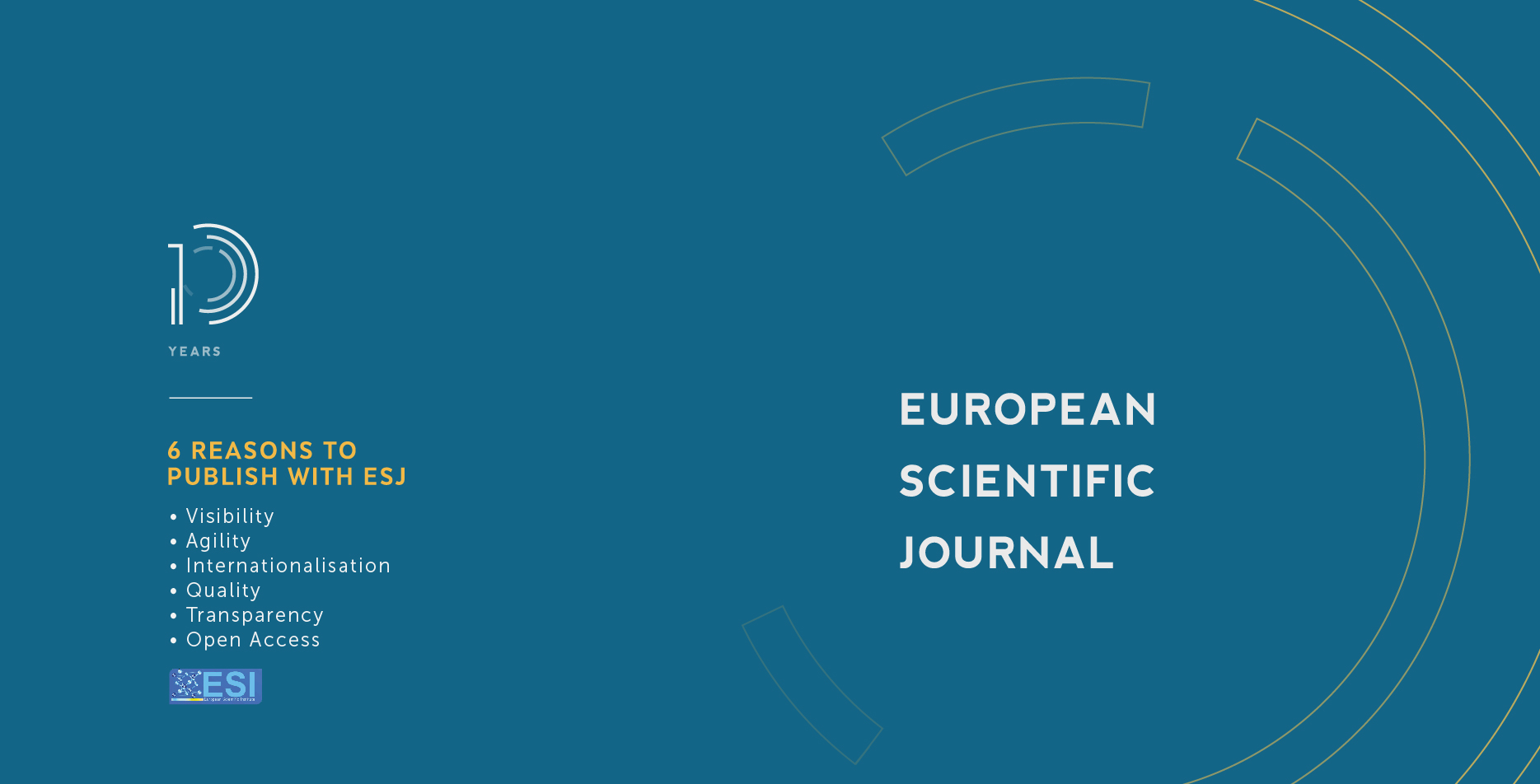 How to Cite
Elgharbaoui, M. (2020). Analyse Exploratrice Des Modèles De Référence De L'évaluation De La Performance De La Chaine Logistique. European Scientific Journal, ESJ, 16(13), 303. https://doi.org/10.19044/esj.2020.v16n13p303
Section
ESJ Social Sciences
Copyright (c) 2020 Elgharbaoui, M.
This work is licensed under a Creative Commons Attribution-NonCommercial-NoDerivatives 4.0 International License.