An Integrated QFD-FEA Framework for Evaluation of Nigeria Garment Designs
Adepeju A. Opaleye

Industrial and Production Engineering, University of Ibadan, Nigeria

Adekunle Kolawole

Industrial and Production Engineering, University of Ibadan, Nigeria

Muyiwa A. Opaleye

Department of Business Administration, Precious Cornerstone University, Ibadan, Nigeria
Keywords:
Perceived quality, Garment design, , Quality function deployment, FEA Model, Mass production
Abstract
Consumers' perceived quality of imported product has been an impediment to business in the Nigeria garment industry. To improve patronage of made- in-Nigeria garment designs, the first step is to understand what the consumer expects, then proffer ways to meet this expectation through product redesign or improvement of the garment mass production process. The purpose of this study is to investigate drivers of consumers' value for typical Nigerian garment design (NGD). Using survey data from 522 respondents, an integrated quality function deployment (QFD) and functional, expressive and aesthetic (FEA) Consumer Needs methodology helps to minimize incorrect understanding of potential consumer's requirements in mass produced garments. Out of the sixteen identified quality characteristics, six themes emerged as drivers of consumer's satisfaction: (1) Style variety (2) Dimensions (3) Finishing (4) Fabric quality (5) Garment Durability and (6) Aesthetics. Existing NGD is found to lead foreign designs in terms of its acceptance for informal events, style variety and fit while there is a need for improvement of other quality characteristics. Local designers may consider adoption of QFD-FEA framework to improve quality of NGD, overall customer's acceptance and NGD mass production process. A conceptual model of NGD acceptance in the context of consumer's inherent characteristics, social and the business environment is proposed.
Downloads
Download data is not yet available.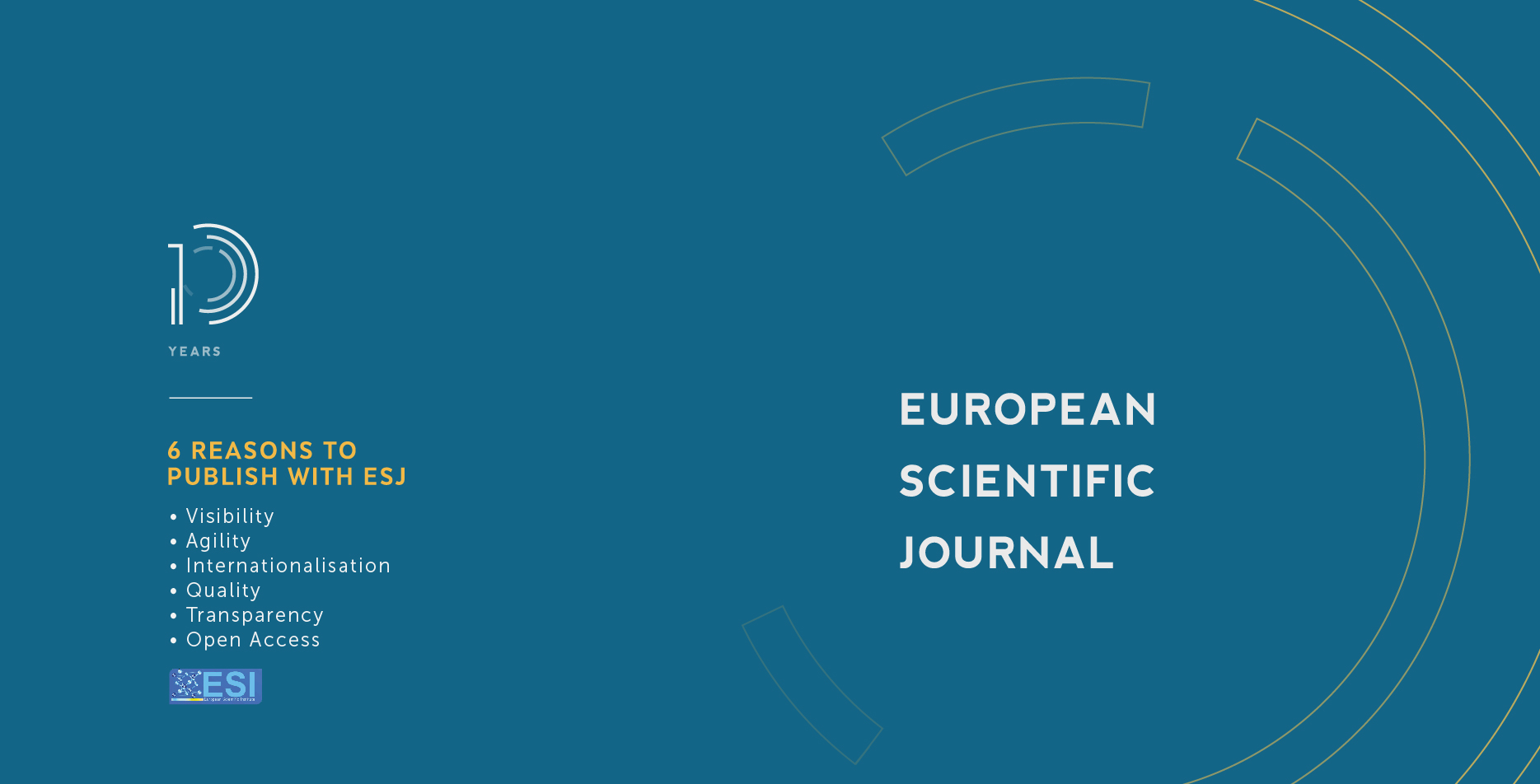 How to Cite
Opaleye, A. A., Kolawole, A., & Opaleye, M. A. (2020). An Integrated QFD-FEA Framework for Evaluation of Nigeria Garment Designs. European Scientific Journal, ESJ, 16(13), 348. https://doi.org/10.19044/esj.2020.v16n13p348
Section
ESJ Social Sciences
Copyright (c) 2020 Adepeju A. Opaleye, Adekunle Kolawole, Muyiwa A. Opaleye
This work is licensed under a Creative Commons Attribution-NonCommercial-NoDerivatives 4.0 International License.