La régionalisation, nouveau mode de gouvernance du système de santé : état des lieux pour le cas du Maroc
Abdelkader El Khider

Enseignant chercheur, Directeur Adjoint du Laboratoire de Recherche en Economie Sociale et Solidaire, Gouvernance et Développement (LARESSGD). Faculté des Sciences Juridiques, Economiques et Sociales. Université Cadi Ayyad, Marrakech, Maroc

Hanaa Imichoui

Doctorante en sciences économiques, Laboratoire de Recherche en Economie Sociale et Solidaire, Gouvernance et Développement (LARESSGD). Faculté des Sciences Juridiques, Economiques et Sociales. Université Cadi Ayyad, Marrakech, Maroc
Keywords:
Gouvernance, Système de santé, Régionalisation, Maroc
Abstract
L'impératif de l'articulation des procédés du développement humain nous mène à mettre en relief les différentes visions de la gouvernance de santé au Maroc. La régionalisation de la santé constitue une opportunité pour le pays de promouvoir le développement humain. Dans cet article, l'intérêt sera porté tout d'abord sur la notion de la régionalisation des systèmes de santé. En se focalisant sur le cas marocain, il s'agira de présenter ensuite l'évolution de ce processus ainsi qu'un bilan régional en termes de performance sanitaire. Pour conclure, le papier s'interroge sur les perspectives et les conditions nécessaires pour que ce mécanisme de gouvernance puisse être un levier de l'amélioration de la santé des populations dans les différentes régions du pays.
The imperative of articulating human development processes leads us to highlight the different visions of health governance in Morocco. The regionalization of the Moroccan health system is an opportunity for the country to promote human development. In this article, interest will first be focused on the notion of regionalisation of health systems. Focusing on the Moroccan case, the evolution of this process is presented as well as a regional assessment in terms of health performance. To conclude, the paper questioned the necessary perspectives and conditions for this governance mechanism to be a lever for improving the health of populations in the different regions of the country.
Downloads
Download data is not yet available.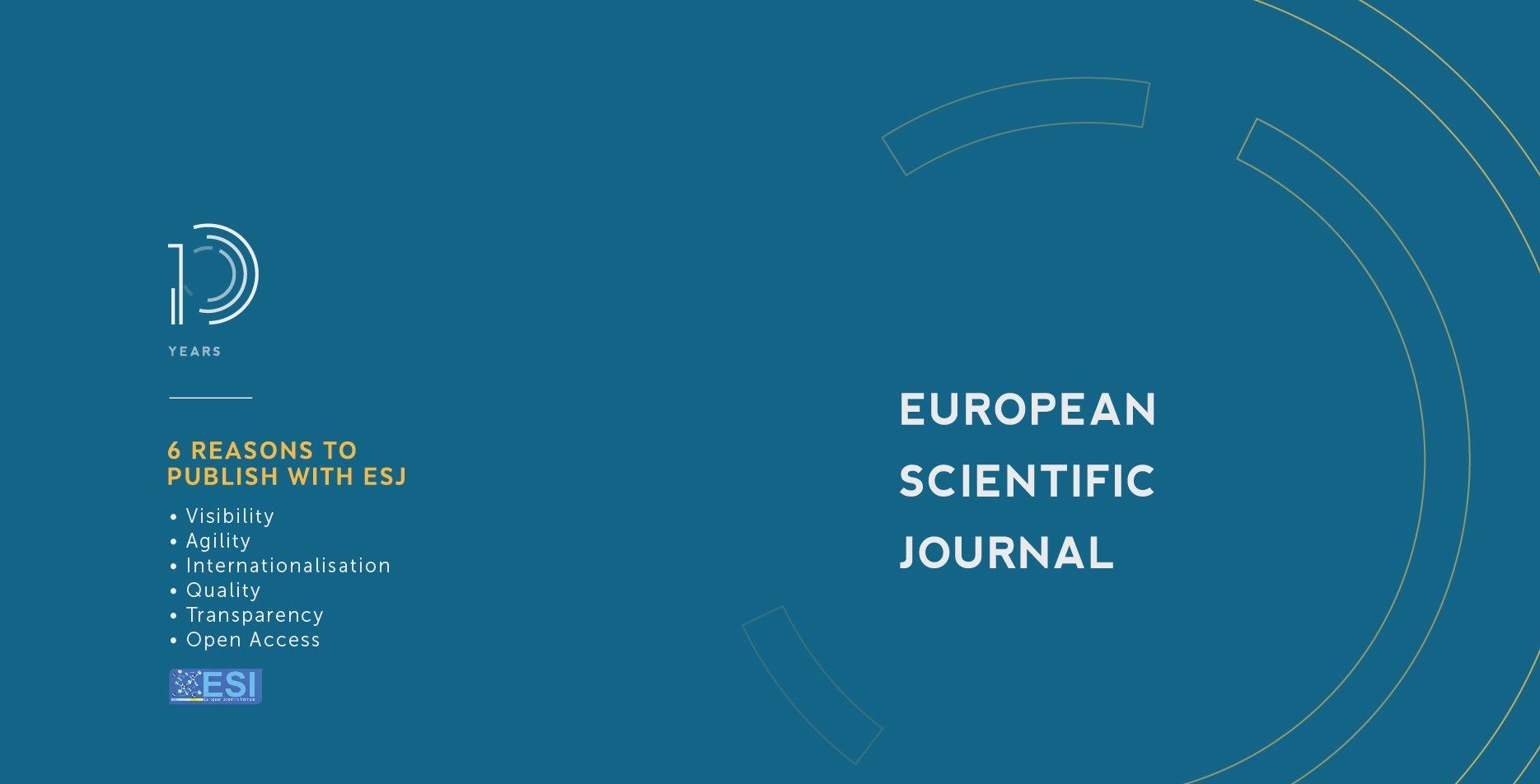 How to Cite
Khider, A. E., & Imichoui, H. (2020). La régionalisation, nouveau mode de gouvernance du système de santé : état des lieux pour le cas du Maroc. European Scientific Journal, ESJ, 16(16), 154. https://doi.org/10.19044/esj.2020.v16n16p154
Section
ESJ Social Sciences
Copyright (c) 2020 Abdelkader El Khider, Hanaa Imichoui
This work is licensed under a Creative Commons Attribution-NonCommercial-NoDerivatives 4.0 International License.