Mobilité Géographique Intraorganisationnelle au Togo : Une Etude Exploratoire des Perceptions et des Vécus
Pazambadi Kazimna

Enseignant-chercheur à l'Université de Lomé, Togo
Keywords:
Mobilité géographique, perceptions, vécu, intra-organisationnelle, travailleurs
Abstract
L'objectif de la présente étude est d'analyser les perceptions et le vécu de la mobilité géographique intra-organisationnelle des travailleurs au Togo. Pour ce faire un questionnaire construit a été administré à 45 travailleurssalariés togolais issus des villes et des zones rurales. Ces travailleurs ont fait l'objet d'une mobilité géographique au moins. Les résultats obtenus montrent qu'il existe des perceptions de freins à la mobilité des salariés togolais. Ces freins sont liés entre autres à l'âge, à la situation familiale, à l'absence de politique de mobilité, et aux difficultés d'accès à certaines zones. Ce qui entraine, dans les vécus de certains travailleurs, le stress et le sentiment d'injustice. Toutefois, l'étude révèle également que la mobilité géographique, qui est un outil de management des ressources humaines et un facteur de réduction de la disparité entre villes, préfectures et régions, présente aussi des opportunités de développement professionnel (promotion).
The objective of this study is to analyze the perceptions and real-life experience of intra-organizational geographic mobility of workers in Togo. To do this, a constructed questionnaire was administered to 45 Togolese workers and salaried workers from cities and rural areas. These workers have been subject to at least geographic mobility. The results obtained show that there are perceptions of obstacles to the mobility of Togolese employees. These obstacles are linked, among other things, to age, family situation, lack of a mobility policy, difficulties in accessing certain areas. This leads to the stress and the feeling of injustice experienced by certain workers surveyed. However, the study also reveals that geographic mobility, which is a human resource management tool and a factor in reducing the disparity between cities, prefectures and regions, also presents opportunities for professional development (promotion).
Downloads
Download data is not yet available.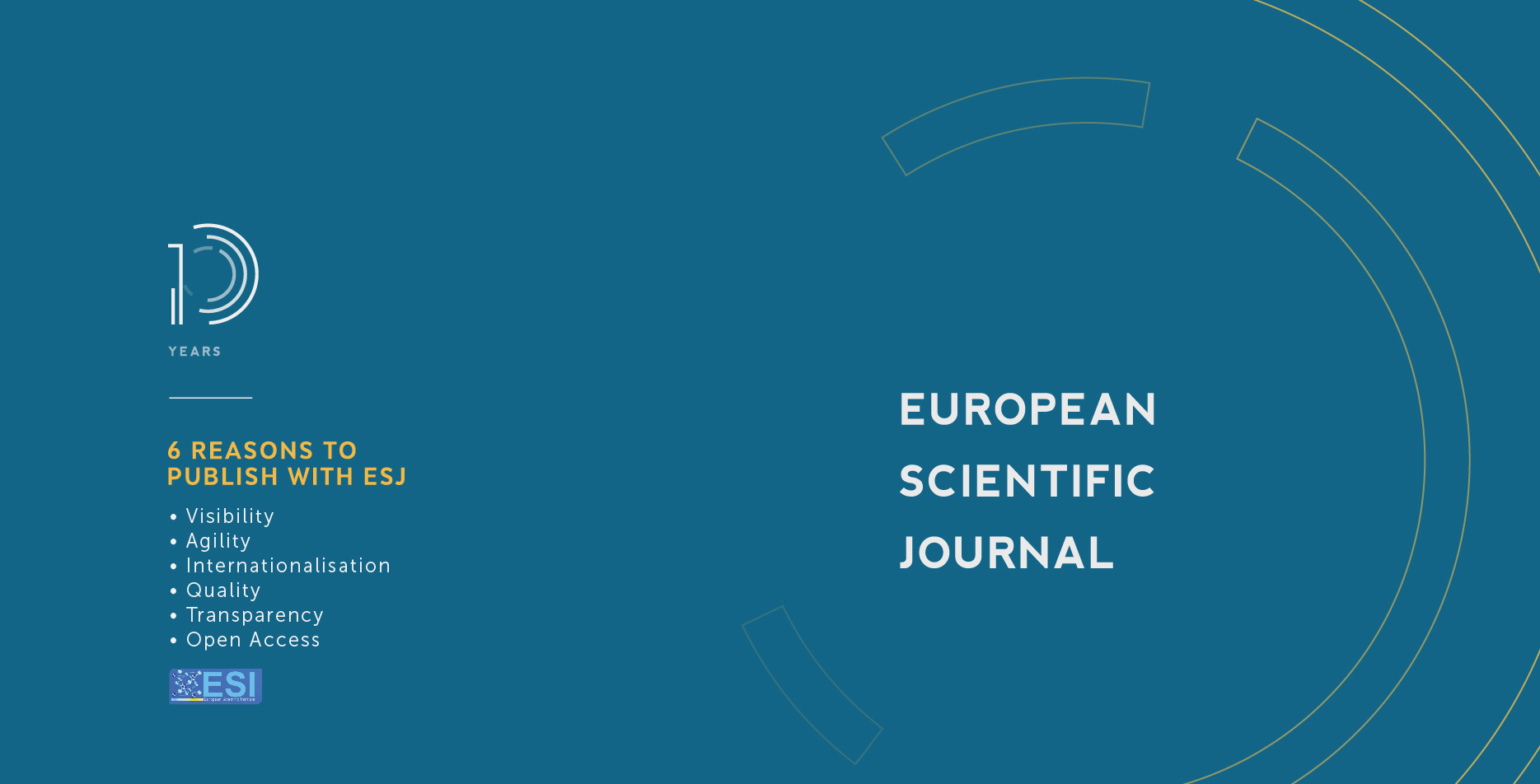 How to Cite
Kazimna, P. (2020). Mobilité Géographique Intraorganisationnelle au Togo : Une Etude Exploratoire des Perceptions et des Vécus. European Scientific Journal, ESJ, 16(17), 167. https://doi.org/10.19044/esj.2020.v16n17p167
Copyright (c) 2020 Pazambadi Kazimna
This work is licensed under a Creative Commons Attribution-NonCommercial-NoDerivatives 4.0 International License.