La Succession Foncière de la Femme Burundaise Face à la Coutume
Anaclet Nzohabonayo

Enseignant-chercheur et Chef de département Administration à l'École Nationale d'Administration/ Bujumbura-Burundi Professeur visiteur à l'Université Officielle, à l'Université Libre des Grands lacs et à l'Institut Supérieur Pédagogique de Bukavu en République démocratique du Congo

Jean de Dieu Ndikumana

Enseignant-chercheur à l'École Nationale d'administration Professeur visiteur à l'Université lumière de Bujumbura et à Bujumbura International University, Congo
Keywords:
Coutume, Burundi, Succession foncière, Femme
Abstract
Le Burundi a massivement ratifié les instruments juridiques internationaux dédiés à la lutte contre l'exclusion de la femme. Il s'est doté des programmes et politiques de planification qui consacrent une place prépondérante à la protection des droits de la femme et à son inclusion dans le tissu économique et social. Des institutions aussi bien publiques que privées œuvrent dans l'encadrement et la promotion de la femme. Ces efforts législatifs et institutionnels offrent un environnement favorable qu'il convient de mettre à profit pour développer une législation destinée à combattre les restrictions du droit de succession foncière de la femme. Pour examiner les diverses articulations de cette réflexion, la présente étude a utilisé les méthodes de recherche documentaire pour extraire des informations en exploitant les ouvrages, les articles et divers documents disponibles sur Internet. L'analyse des conventions et déclarations internationales relatives aux droits des femmes et l'examen des politiques et outils de planification a permis de développer la problématique de cette étude. Les développements de cette réflexion sont organisés autour de trois axes. La réflexion a analysé d'abord les données de l'équation de la succession foncière de la femme au Burundi (1) pour ensuite démontrer que la coutume successorale est sous l'emprise de plusieurs facteurs (2) limitant l'effectivité du droit successorale de la femme. Enfin, l'étude soutient qu'en dépit des restrictions des droits fonciers de la femme, des prémices d'un élargissement de ces droits existent (3).
Burundi has embraced international legal instruments against women's discrimination. It also has adopted various programs and policy incorporating women's right protection. Many institutions have been created and dedicated to promoting its inclusion into the socio economic country life. We argue that all those factors constitute a favorable trend that should be used to develop legislation on the woman's inheritance of land. The latter is consolidating its social base and its integration into decision-making spheres. This gradual integration into the public affairs constitutes an encouraging step towards the evolution of the estate custom. To develop the topic, documentary and analytical research methods have been used. The study gathered documentation such as articles, books, legal texts as well Internet documents. We also consulted the various international agreements and declarations on the issue of women's rights and analyzed the long-term planning tools in Burundi as well as public policies relating to the gender dimension and the integration of women into decision's the spheres. The analytical methods helped us to extract necessary information for the analysis. We organized the developments around three main ideas. First of all, we examine factors influencing land succession for women in Burundi (1). Subsequently, we demonstrate that the inheritance custom is under the influence ofseveral issues (2) such as its malicious interpretation and the slow socio-cultural evolution of women. Although the current situation of women's land rights is not very bright, there are still signs of their possible extension (3). 
Downloads
Download data is not yet available.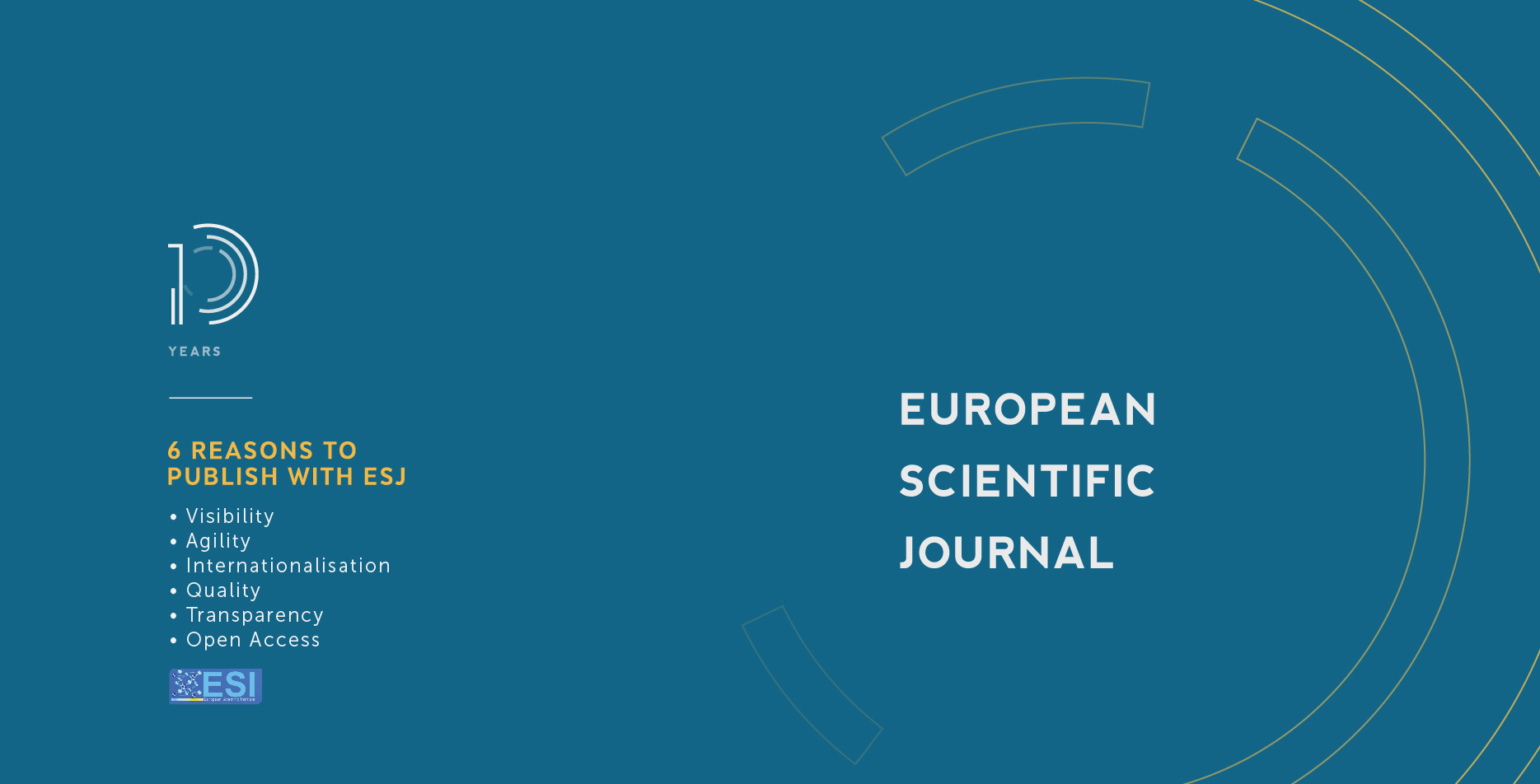 How to Cite
Nzohabonayo, A., & Ndikumana, J. de D. (2020). La Succession Foncière de la Femme Burundaise Face à la Coutume. European Scientific Journal, ESJ, 16(17), 224. https://doi.org/10.19044/esj.2020.v16n17p224
Copyright (c) 2020 Anaclet Nzohabonayo, Jean de Dieu Ndikumana
This work is licensed under a Creative Commons Attribution-NonCommercial-NoDerivatives 4.0 International License.