Grasses (Poaceae) From Senegal: New Records Checklist, Biogeographical Affinities and Biological Types
Ablaye Ngom

Laboratory of Botany and Biodiversity, Plant Biology Department, Cheikh Anta Diop University of Dakar, Senegal

Mame Samba Mbaye

Laboratory of Botany and Biodiversity, Plant Biology Department, Cheikh Anta Diop University of Dakar, Senegal

Abdoul Aziz Camara

Laboratory of Botany and Biodiversity, Plant Biology Department, Cheikh Anta Diop University of Dakar, Senegal

Madiop Gueye

Laboratory of Botany and Biodiversity, Plant Biology Department, Cheikh Anta Diop University of Dakar, Senegal

Kandioura Noba

Laboratory of Botany and Biodiversity, Plant Biology Department, Cheikh Anta Diop University of Dakar, Senegal
Keywords:
Biodiversity, Flora, Gramineae, Senegal
Abstract
Poaceae is one of the most diverse families in Senegal's flora after Fabaceae. It has been the subject of several studies but many species were not taken into account in the evaluation of the current state of its diversity. This paper provides a checklist of new grasses encountered in Senegal. After a detailed scrutiny of the literature and herbarium specimens, we ascertain their identity and report them as new records to the grass flora of Senegal. A total of 24 new species have been listed belonging to 15 genera of which the most represented is Sporobolus with 5 species. The other genera such as Digitaria, Eragrostis, Perotis, Setaria, and Trichanthecium on the one hand and Aristida, Chloris, Cymbopogon, Enteropogon, Leptochloa, Oryza, Panicum, Schizachyrium, Urochloa on the other hand have two and one species respectively. The chorological spectrum shows the dominance of African species (45.83%) followed by those of Afro-Asian origin (33.33%). Like the overall flora of Senegal, this new grass flora is of tropical nature with a preponderance of Sudano-Zambesian species (50%) followed by Guinean- Congolese-Sudano-Zambesian species (29.17%) at continental scale. Biological types based on the life form shows therophytes (62.50%) are predominant, followed by hemicryptophytes (29.17%) and geophytes (8.33%). Taking these new data into account would allow a more precise determination of the Senegalese grass flora composition.
Downloads
Download data is not yet available.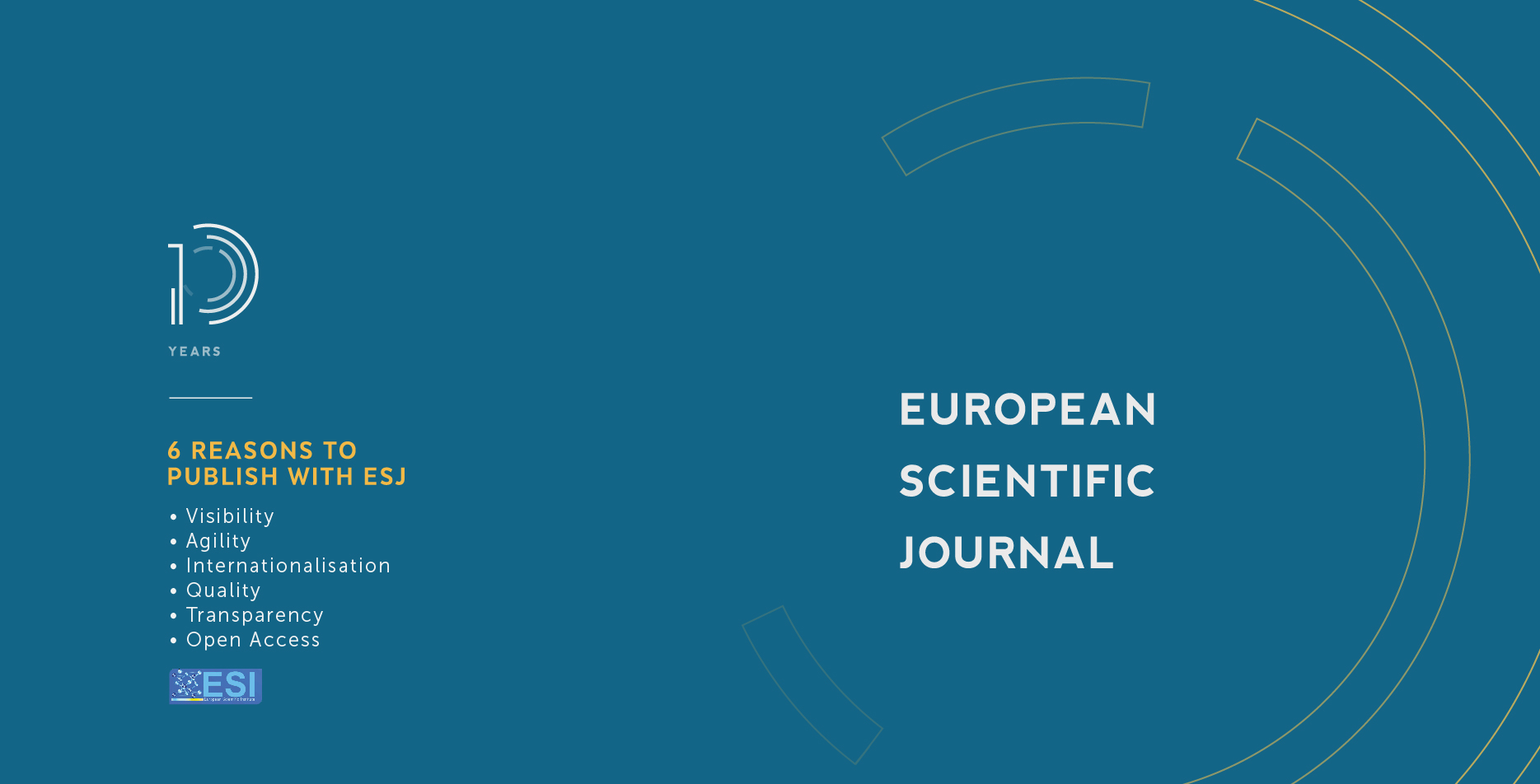 How to Cite
Ngom, A., Mbaye, M. S., Camara, A. A., Gueye, M., & Noba, K. (2020). Grasses (Poaceae) From Senegal: New Records Checklist, Biogeographical Affinities and Biological Types. European Scientific Journal, ESJ, 16(18), 177. https://doi.org/10.19044/esj.2020.v16n18p177
Section
ESJ Natural/Life/Medical Sciences
Copyright (c) 2020 Jovan Shopovski
This work is licensed under a Creative Commons Attribution-NonCommercial-NoDerivatives 4.0 International License.