Les Effets Indésirables : Définition, Classification, Diagnostique Et Facteurs
Omaima El Bouazzi

Département de Biologie Médicale, Hôpital d'instruction des armées d'Omar Bongo Ondimba
Keywords:
Effet Indésirable, Médicament, Pharmacovigilance
Abstract
Un médicament est capable de produire un effet thérapeutique et faire preuve d'une grande efficacité comme il peut être à l'origine d'apparition de plusieurs effets indésirables allant des plus bénins au plus grave mettant en jeu le pronostic vital du patient. De ce fait, un effet indésirable médicamenteux peut être définit comme étant une réaction vis-à-vis à un médicament dans les conditions normales d'utilisation ou en dehors de ces dernières. Une bonne connaissance de l'effet indésirable, sa classification, son diagnostic et des facteurs favorisants permettent une bonne gestion de l'événement et une bonne prise en charge. L'objectif de cet article est de présenter de manière didactique les notions fondamentales liées aux effets indésirables médicamenteux. Il s'agit d'une synthèse bibliographique de 48 références des articles, chapitres d'ouvrage et thèses de doctorat.
A drug is capable to produce a therapeutic effect with a great effectiveness as it can be the cause of several adverse reactions ranging from European Scientific Journal June 2020 edition Vol.16, No.18 ISSN: 1857-7881 (Print) e - ISSN 1857-7431 256 the mildest to the most serious involving the patient's life-threatening. Therefore, an adverse reaction can be defined as a reaction to a drug under normal conditions of use or outside of them. A good knowledge of the adverse reaction, its classification, its diagnosis and favorable factors allow good management of the event. The purpose of this article is to present in a didactic manner the fundamental concepts of adverse drug reactions. This is a bibliographic summary of 48 references to articles, book chapters and doctoral theses.
Downloads
Download data is not yet available.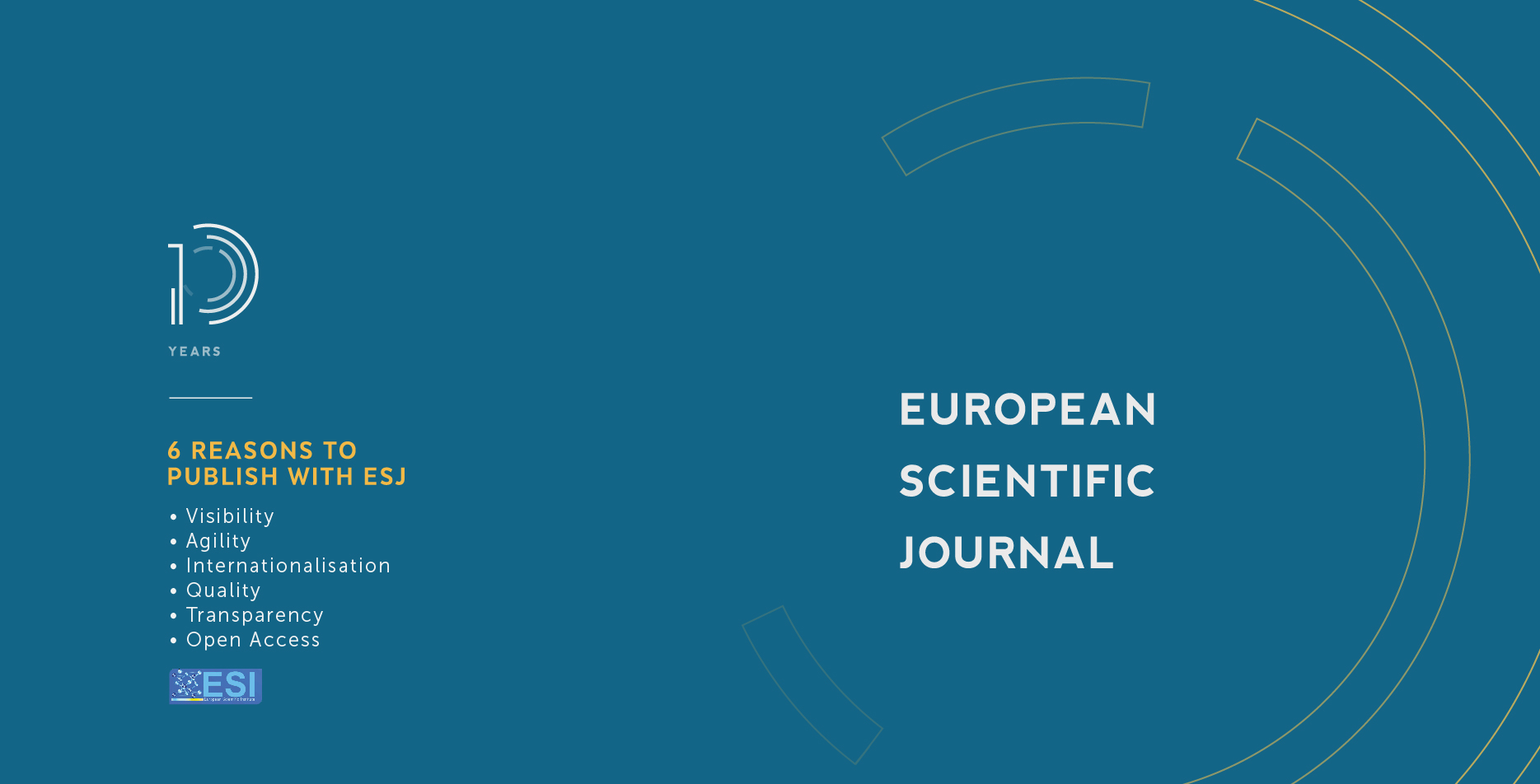 How to Cite
El Bouazzi, O. (2020). Les Effets Indésirables : Définition, Classification, Diagnostique Et Facteurs. European Scientific Journal, ESJ, 16(18), 255. https://doi.org/10.19044/esj.2020.v16n18p255
Section
ESJ Natural/Life/Medical Sciences
Copyright (c) 2020 Omaima El Bouazzi
This work is licensed under a Creative Commons Attribution-NonCommercial-NoDerivatives 4.0 International License.