Les Cités Maudites Selon le Coran : Un Rude Châtiment
Majida Sayegh

Université Libanaise, Facultés des Lettres et des Sciences Humaines (Section 5) Département de Langue et Littérature Françaises
Keywords:
Iniquité, multiples corruptions, Messager, raison, preuves logiques, reforme, châtiment, destruction
Abstract
Cet article étudie profondément les différents types de l'iniquité dans les cités maudites selon le texte coranique : idolâtrie, ignorance, corruption, immobilisme et turpitude. Les Envoyés qui visaient la reforme suivirent un long processus d'argumentations et de preuves logiques en validant un principe selon lequel la corruption conduit à la destruction. Le principe de « la bonne mesure et le bon poids » conduit à la justice et à la prospérité. Accumuler les reformes aboutit à l'évolution des sociétés humaines. Mais, les Envoyés n'avaient récolté, de la part de leurs peuples, que mépris, insultes et menaces. L'insistance des cités à leurs multiples corruptions rendait la reforme impossible, ce qui aboutit à l'intervention divine selon laquelle la preuve précède toujours le châtiment. La destruction prenait de diverses formes : déluge, vent mugissant, cri ou pierres d'argile. Actuellement, les sites archéologiques d'Al-Hijr en Arabie saoudite, et de Tall El-Hamamen Jordanie témoignent respectivement et incontestablement de (Madāʾin Ṣāliḥ) et de la cité de Sodome.
This article examines in depth the different types of iniquity in the accursed cities according to the Koranic text: idolatry, ignorance, corruption, immobility, and turpitude. A reform was embarked upon by Messengers who followed a long process of arguments and logical evidence in validating a principle that corruption leads to destruction. The principle of "the right measure and the right weight" leads to justice and prosperity. Accumulating reforms leads to the evolution of human societies. The Messengers, however, received contempt, insults, and threats fromtheir people. The insistence of the cities on their multiple corruptions made the reform impossible, which led to the divine intervention that the proof always precedes the punishment. Destruction took various forms such as flood, howling wind, scream, or clay stones. Currently, the archaeological sites of Al-Hijr in Saudi Arabia and Tall el-Hamam in Jordan, respectively, give unquestionable evidence of Madāʾin Ṣāliḥ and the city of Sodom.
Downloads
Download data is not yet available.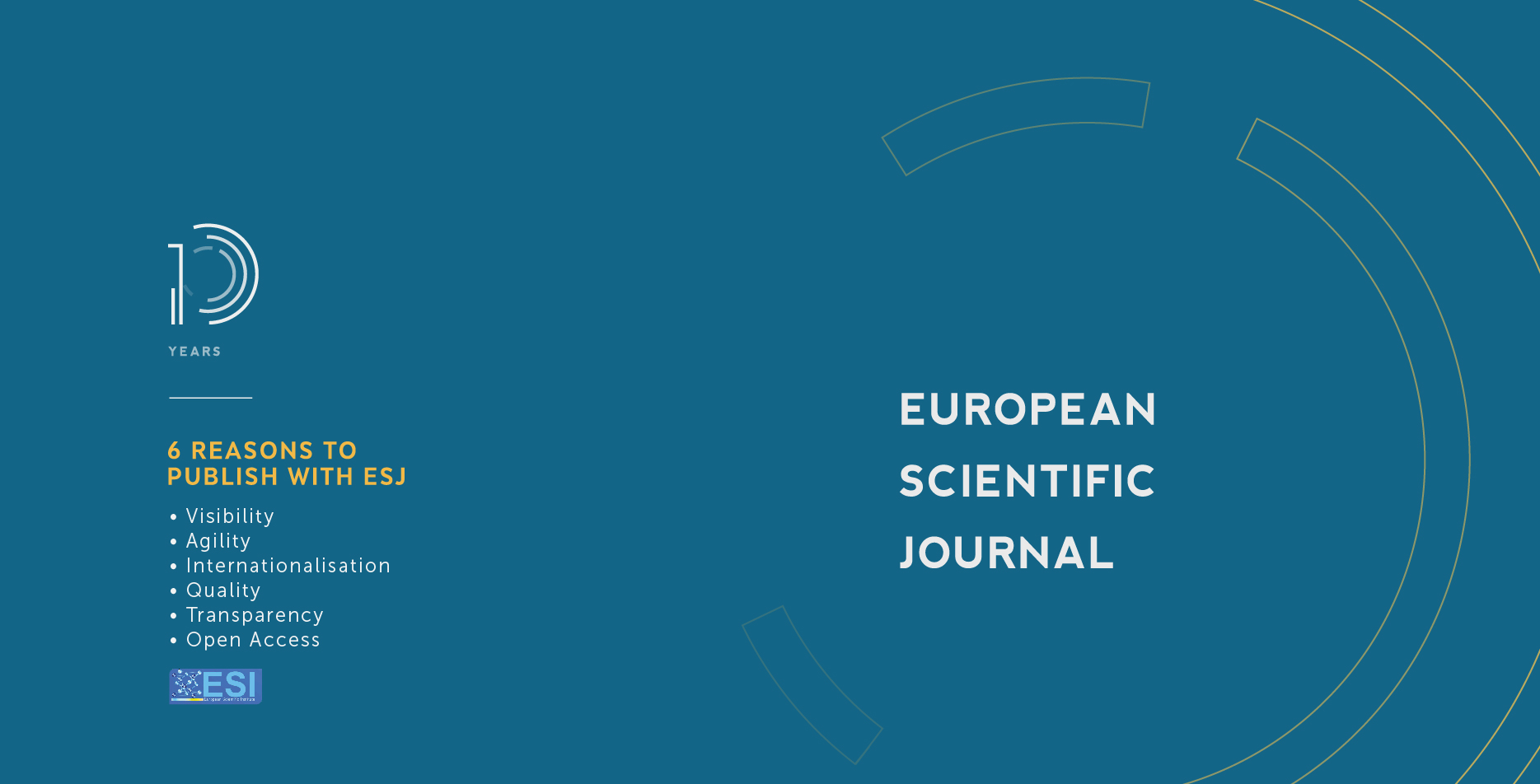 How to Cite
Sayegh, M. (2020). Les Cités Maudites Selon le Coran : Un Rude Châtiment. European Scientific Journal, ESJ, 16(20), 78. https://doi.org/10.19044/esj.2020.v16n20p78
Copyright (c) 2020 Majida Sayegh
This work is licensed under a Creative Commons Attribution-NonCommercial-NoDerivatives 4.0 International License.