A Research Review on the Global Refocusing on African Development: Challenges and Opportunities in 21stCentury
Ignatius Nnaemeka Onwuatuegwu

Philosophy Department, Faculty of Arts, Nnamdi Azikiwe University Awka, Nigeria
Keywords:
Africa, global, refocusing, developments, opportunities, century
Abstract
In recent years, there has been a series of supports by the developed world towards securing effective and efficient development in Africa. These support programmes have cut across various sectors, ranging from education, health and sociopolitical programmes initiated by the developed countries aimed at assisting Africa to measure up with in terms of developmental aspects with other continents. To this end, this research paper is a philosophical review that sought to centre on global refocusing on African development unveiling the challenges and opportunities faced by African continent in this 21st century. This paper maintained that the achievability of Africa's developmental stride depends to a more significant extent on its political development. The discovered challenges include among others; bribery and corruption, bad governance, weak political institutions, and undemocratic values. These hurdles are hazardous, real and numerous but could be addressed through improvement and strengthening of governance and democracy. The significance of this research cannot be overemphasized as the issues raised in this paper could be beneficial to both policymakers and scholars alike as it will enable them to ascertain the problems and policy recommendations to avert the evils that befell the continent. Some African countries did well with regards to governance and combating corruption. However, major institutional reform is needed to achieve sustainable development across the continent. The researcher recommend that; Policies should be made towards strengthening economic analysis and management across Africa as it will to a great extent facilitate sustainable development and poverty reduction across African. This paper, therefore, will employ the analytic approach to examine the situations that stagnate African development and then make recommendations on how to surmount the problems.
Downloads
Download data is not yet available.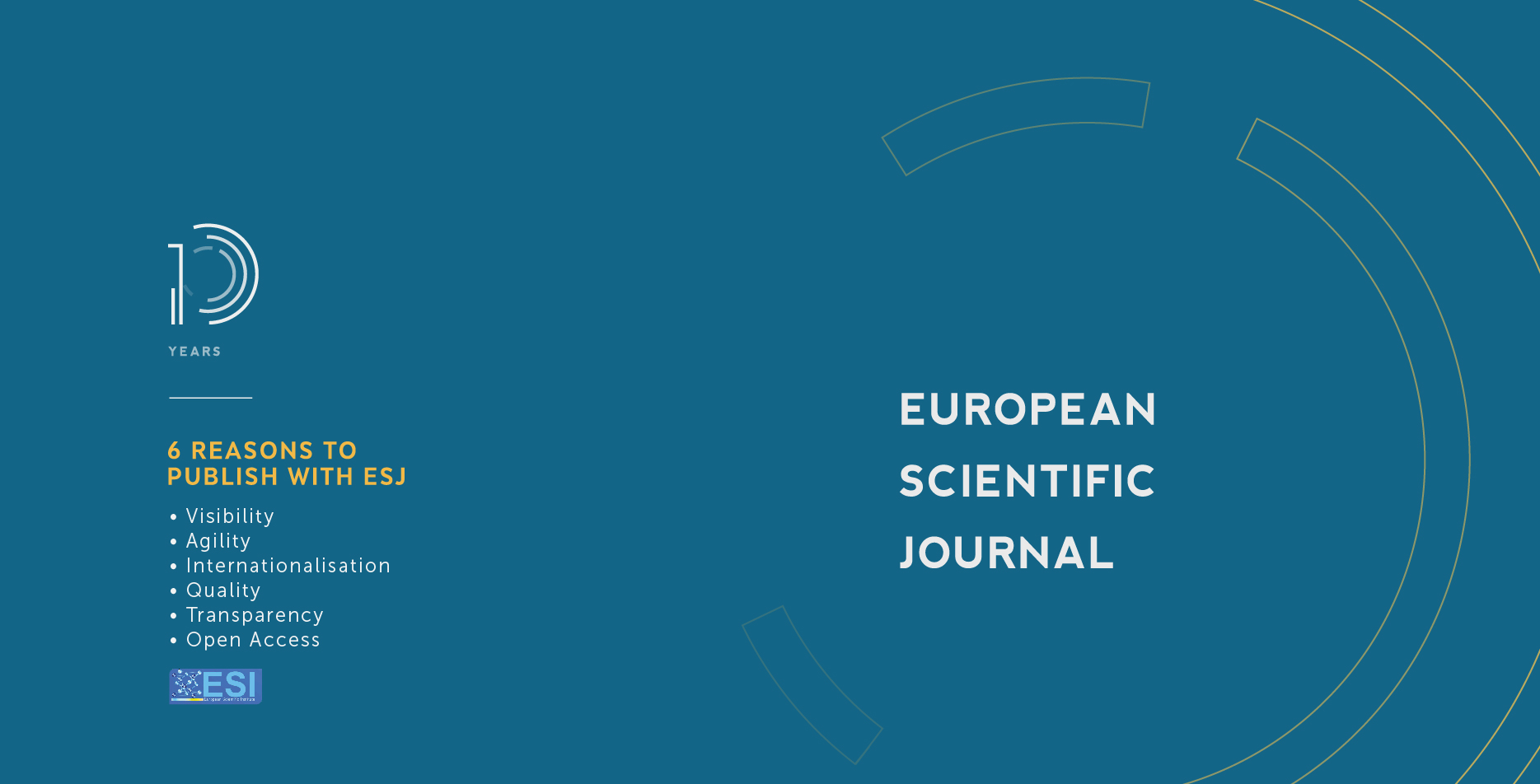 How to Cite
Onwuatuegwu, I. N. (2020). A Research Review on the Global Refocusing on African Development: Challenges and Opportunities in 21stCentury. European Scientific Journal, ESJ, 16(20), 129. https://doi.org/10.19044/esj.2020.v16n20p129
Copyright (c) 2020 Ignatius Nnaemeka Onwuatuegwu
This work is licensed under a Creative Commons Attribution-NonCommercial-NoDerivatives 4.0 International License.