Délimitation des territoires et rapports de pouvoir dans la zone diamantifère de Séguéla (Côte d'Ivoire) : le lien social familial en question
Bah Mahier Jules-Michel

Université Félix Houphouët-Boigny, Abidjan, Côte d'Ivoire

Niamke Jean Louis

Université Félix Houphouët-Boigny, Abidjan, Côte d'Ivoire

Traore Tiamba

Université Félix Houphouët-Boigny, Abidjan, Côte d'Ivoire
Keywords:
Zone diamantifère, délimitation des territoires, stratégies familiales, cohésion sociale
Abstract
L'étude vise à analyser les changements opérés dans les rapports interfamiliaux en lien avec le processus de délimitation des territoires des villages dans la zone diamantifère de Séguéla. L'étude a consisté à recueillir les données qualitatives à partir de la recherche documentaire et l'entretien. Les résultats obtenus indiquent que le processus de délimitation initié durant ces dernières années dans la zone diamantifère de Séguéla, a permis aux grandes familles de revisiter leurs liens ancestraux avec les enjeux socioéconomiques du moment. Cela passe par la mise en place de stratégies de contrôle familial et par la réaffirmation du contrôle foncier à travers le renouvellement de redevabilité. Ainsi, l'alignement ou le désalignement des acteurs locaux aux liens socio-historiques et la dynamique économique dans la région renforcent ou affaiblissent la cohésion sociale entre les familles autochtones dans les villages.
The study aims to analyze the changes made in interfamilial relations in relation to the process of delimitation of village territories in the Séguéla diamondiferous zone. The study consisted of collecting qualitative data from desk research and interview. The results obtained indicate that the delimitation process initiated in recent years in the diamondiferous zone of Séguéla has allowed large families to revisit their ancestral links with the socio-economic issues of the moment. This requires the implementation of family control strategies and the reaffirmation of land control through the renewal of accountability. Thus, the alignment ormisalignment of local actors with sociohistorical links and the economic dynamics in the region reinforce or weaken the social cohesion between the indigenous families in the villages.
Downloads
Download data is not yet available.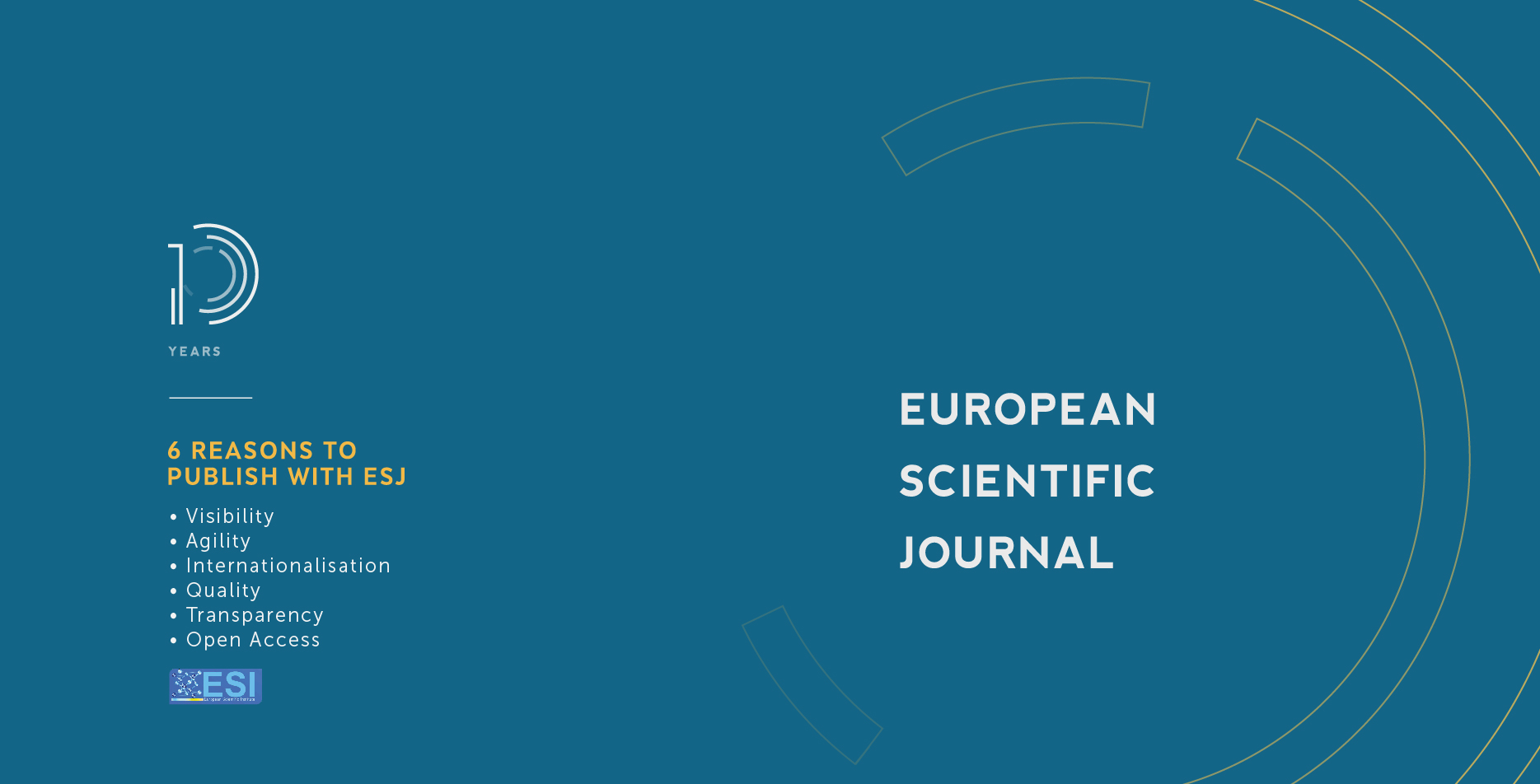 How to Cite
Jules-Michel, B. M., Louis, N. J., & Tiamba, T. (2020). Délimitation des territoires et rapports de pouvoir dans la zone diamantifère de Séguéla (Côte d'Ivoire) : le lien social familial en question. European Scientific Journal, ESJ, 16(20), 142. https://doi.org/10.19044/esj.2020.v16n20p142
Copyright (c) 2020 Bah Mahier Jules-Michel, Niamke Jean Louis, Traore Tiamba
This work is licensed under a Creative Commons Attribution-NonCommercial-NoDerivatives 4.0 International License.