Morphometric Analysis and Flash Floods Assessment of River Taraba Basin in Taraba State, Nigeria
Adelalu Temitope Gabriel

Department of Geography, Taraba State University, Jalingo, Taraba State

Mohammed Bakoji Yusuf

Department of Geography, Taraba State University, Jalingo, Taraba State

Benjamin Ezekiel Bwadi

Department of Geography, Taraba State University, Jalingo, Taraba State

Yakubu G. Clement

Department of Geography, College of Education, Zing, Taraba State
Keywords:
Catchment area, GIS, Morphometric Parameters, River Taraba, Flood Control
Abstract
Morphmetric analysis was conducted for River Taraba Catchments Area in Taraba with an emphasis on its hydrological response to storm events using geospatial techniques. The Study Basin comprises of nine small watersheds. The drainage network is dendritic. RTCA is a 7th order drainage basin, with an area of 15777 km2, having a perimeter of about 959km.The Lo value registered was 1.64 km .This denote gentle slope and stretch paths network on the watershed. The mean Rb varies between 3.0 and 5.14 for the catchment, indicating a transitional zone of geological structure with a less remarkable influence of structural disturbances. Value of drainage density indicates moderate runoff potentials. This depicts geological structures which do not distort the drainage pattern as such. The Basin has long Lb, of 242 km. This is an indication of low flooding susceptibility. The elongated the basin length, the little the effect on the extent to which the surface runoff manipulate the basin and been lowered by agents of denudation. Catchment characterizations of the study area and basin morphometry do not typify high flooding susceptibility. Environmental degradation through proliferation of haphazard and uncontrolled development within and around the flood plain seems the cause of incessant flooding in the catchments. Hazards occur when people place themselves in the path of geophysical and climatological agents. Governments should discourage influx to buffer and exploitation of the drainage basin in the study area.
Downloads
Download data is not yet available.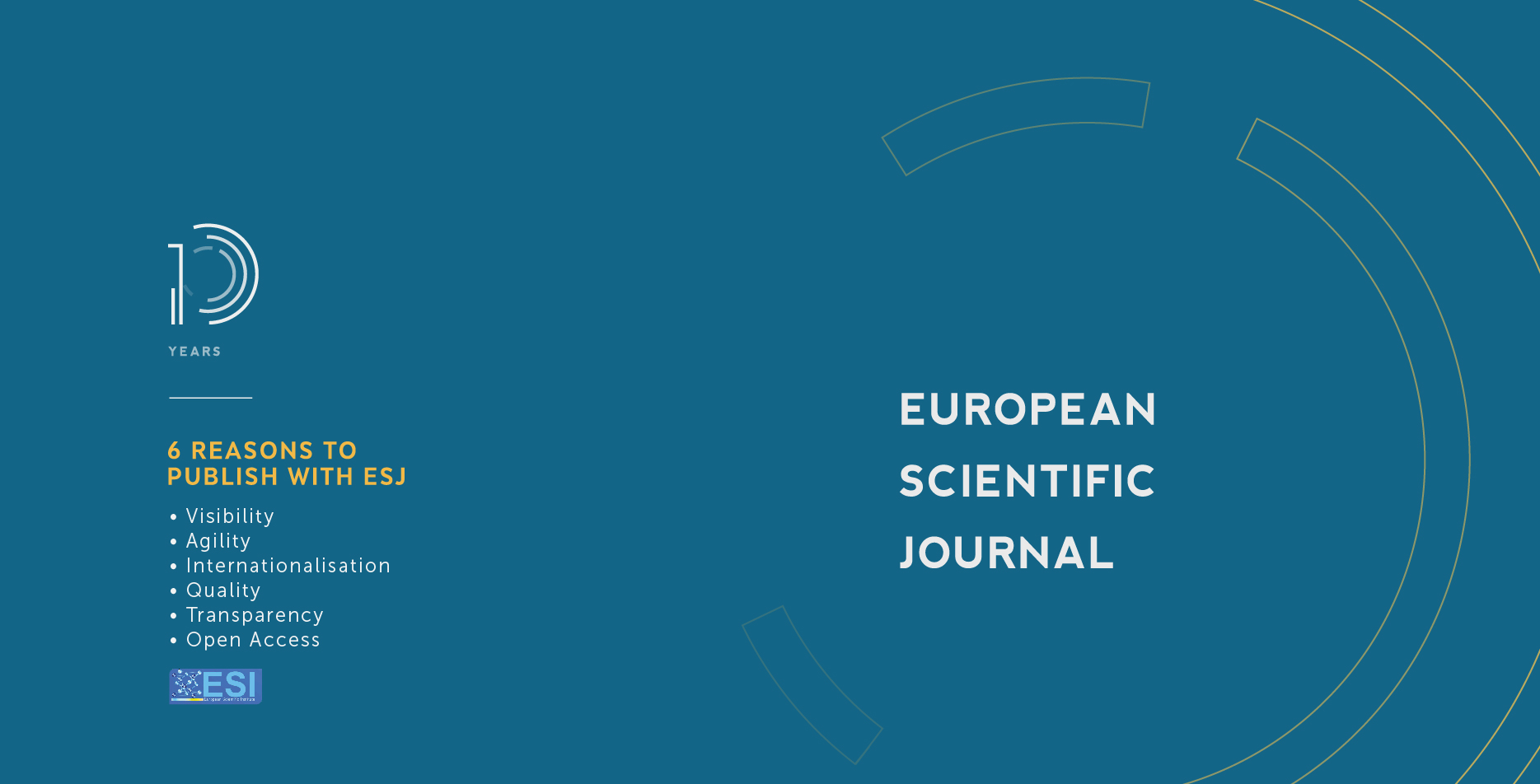 How to Cite
Gabriel, A. T., Yusuf, M. B., Bwadi, B. E., & Clement, Y. G. (2020). Morphometric Analysis and Flash Floods Assessment of River Taraba Basin in Taraba State, Nigeria. European Scientific Journal, ESJ, 16(20), 158. https://doi.org/10.19044/esj.2020.v16n20p158
Copyright (c) 2020 Adelalu Temitope Gabriel, Mohammed Bakoji Yusuf, Benjamin Ezekiel Bwadi, Yakubu G. Clement
This work is licensed under a Creative Commons Attribution-NonCommercial-NoDerivatives 4.0 International License.