Conflits Politiques En Côte D'ivoire : Les Facteurs D'emergence Et Cartographie Des Foyers
Constance Boka Abeto

Maitre-Assistant, Institut de Géographie Tropicale, Université Félix Houphouët Boigny, Côte d'Ivoire

Dakouri Guissa Desmos Francis

Maitre-Assistant, Institut de Géographie Tropicale, Université Félix Houphouët Boigny, Côte d'Ivoire
Keywords:
Conflit, Politique, Facteur,, Foyer, Côte d'Ivoire
Abstract
Ancienne colonie française, la Côte d'Ivoire était considérée comme un pays prospère et paisible. Toutefois, à la mort du président Félix Houphouët Boigny, la guerre de succession enclenchée par ses héritiers ont attisé des foyers tensions à travers tout le pays. L'objectif principal de cette étude est de mettre en évidence les facteurs de l'émergence de ces foyers de tension et de les cartographier par la suite. L'appareillage méthodologique pour y arriver a fait recours à la revue bibliographique et une enquête de terrain. Les résultats obtenus indiquent que si le tribalisme, la religion, la pauvreté, l'analphabétisme, la densité et l'extrême jeunesse de la population sont autant de facteurs de l'émergence des conflits politiques, c'est toute la zone sud jusqu'au littoral et les régions de ʺgrand pontʺ, Tonkpi, Haut-Sassandra, Bélier, Gbêkê, Bafing, Worodougou et Poro qui en constituent les grands foyers.
A former French colony, Côte d'Ivoire, was considered a prosperous and peaceful country. At the death of President Félix Houphouët Boigny, the war of succession initiated by his heirs fueled tensions throughout the country. This paper focuses on highlighting the factors of the emergence of these focal points and in mapping them later. The methodological equipment used to achieve this was the bibliographic review and a field survey. The results obtained indicate that if tribalism, religion, poverty, illiteracy, the density and extreme youth of the population are all factors of the emergence of political conflicts, then the whole southern zone up to the coast and the regions of ʺGrand Pontʺ, Tonkpi, ʺHaut-Sassandraʺ, Bélier, Gbêkê, Bafing, Worodougou, and Poro are the major centres.
Downloads
Download data is not yet available.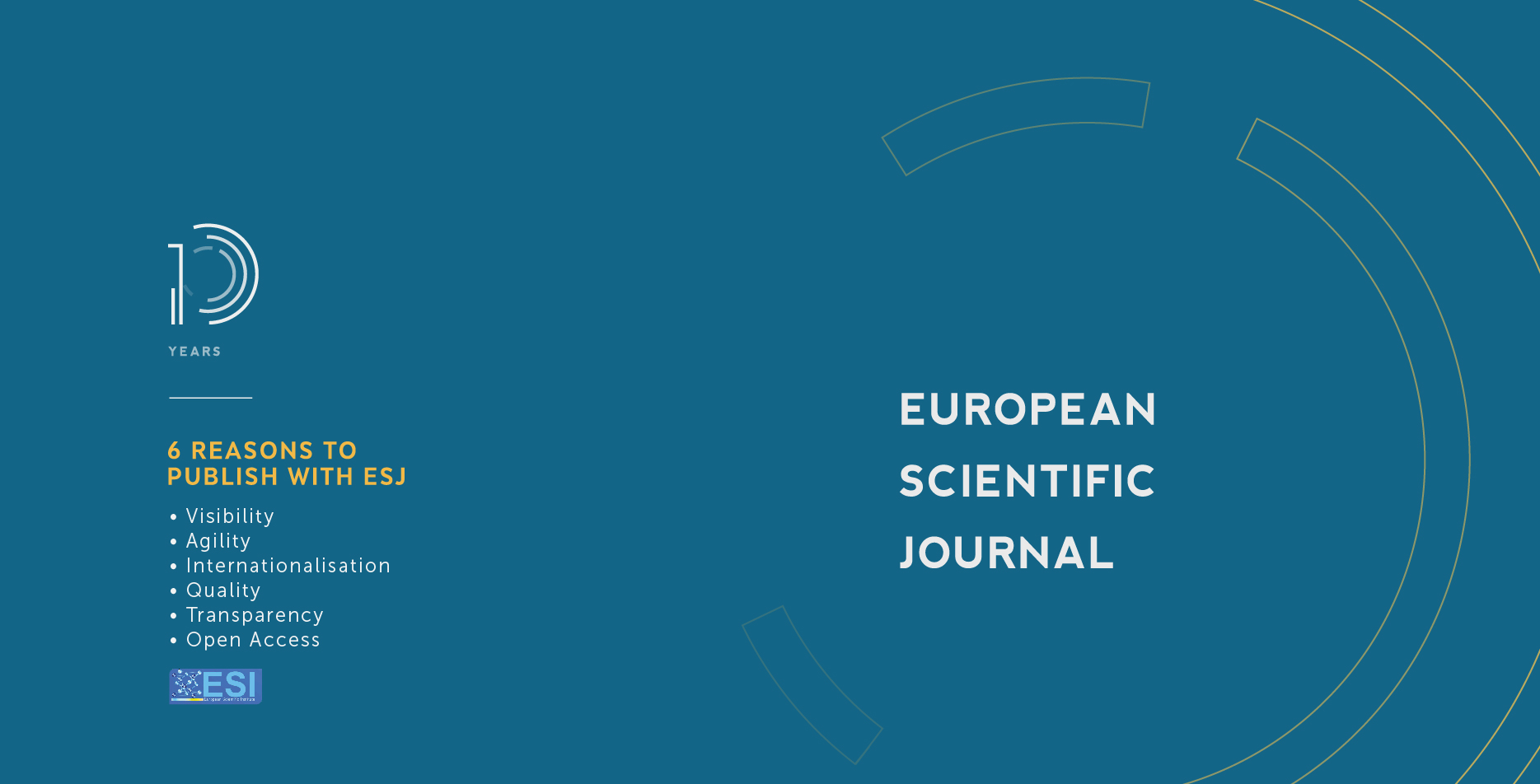 How to Cite
Abeto, C. B., & Francis, D. G. D. (2020). Conflits Politiques En Côte D'ivoire : Les Facteurs D'emergence Et Cartographie Des Foyers. European Scientific Journal, ESJ, 16(20), 176. https://doi.org/10.19044/esj.2020.v16n20p176
Copyright (c) 2020 Constance Boka Abeto, Dakouri Guissa Desmos Francis
This work is licensed under a Creative Commons Attribution-NonCommercial-NoDerivatives 4.0 International License.