Eating Patterns and Adherence to the Mediterranean Diet: A Cross-Sectional Study in Albania
Kristela Jaupaj

Research Center of Public Health, Faculty of Public Health, Albania

Brunilda Subashi

Research Center of Public Health, Faculty of Public Health, Albania

Inva Zotaj

University of Vlore '' Ismail Qemali'', Vlore, Albania

Jerina Jaho

Research Center of Public Health, Faculty of Public Health, Albania

Fatjona Kamberi

Research Center of Public Health, Faculty of Public Health, Albania
Keywords:
Albania, Mediterranean Diet, Adherence, Healthy Diets, Eating Patterns
Abstract
Objective: To evaluate the level of adherence to the Mediterraneandiet pattern overall and to specific dietary components, among Albanianadults. Design and Setting: This is a cross-sectional study carried out duringJune - July 2019 in Vlora and Fieri cities, Albania. The study populationconsisted of 209 adults, randomly selected. Participation rate was 73%.Adherence to the Mediterranean diet was assessed via an online questionnairebased on the previously validated and translated 14 item questionnairePREDIMED (Prevención com Dieta Mediterránea). Results: Most of theparticipants enrolled in the study were women (63%) and between 18-35 yearsof age (76.1%) . The majority of the participants had moderate adherence toMediterranean diet (57.4%) and only 14.4% of them had high adherence.Higher adherence was reported for the use of olive oil as the primary culinaryfat (72.7%), whereas lowest adherence was achieved for wine consumption(12.4%). Mean Mediterranean diet score did not differ significatly betweenwomen and men. Conclusions: There is a worldwide trend to adopt unhealthyeating behaviour and the results of this study indicate that eating patterns andlifestyle habits in the population have to be improved. We recommend thatthere is a strong need for effective strategies to promote healthy behaviour andto implement Mediterranean diet by more individuals.
Downloads
Download data is not yet available.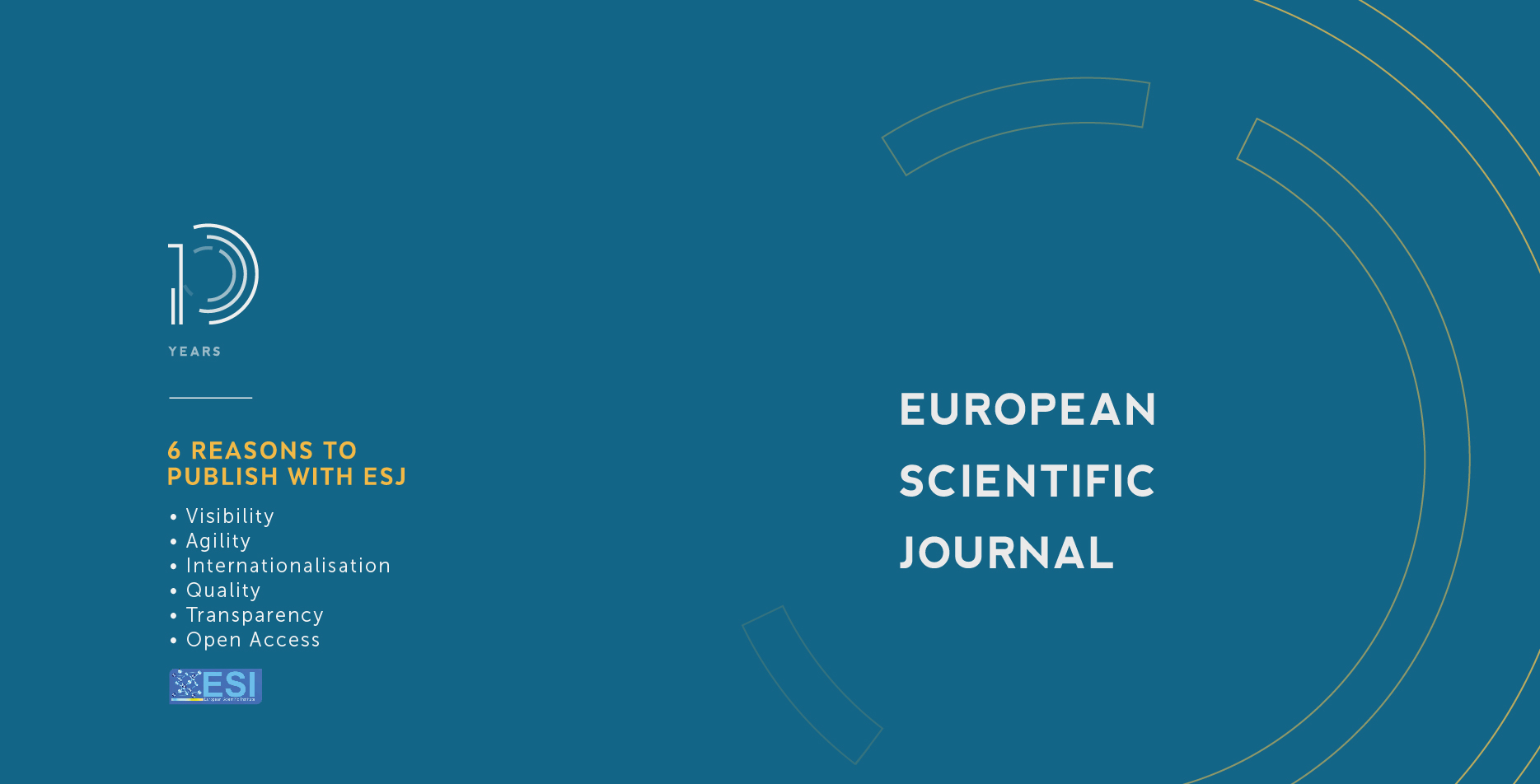 How to Cite
Jaupaj, K., Subashi, B., Zotaj, I., Jaho, J., & Kamberi, F. (2020). Eating Patterns and Adherence to the Mediterranean Diet: A Cross-Sectional Study in Albania. European Scientific Journal, ESJ, 16(21), 11. https://doi.org/10.19044/esj.2020.v16n21p11
Section
ESJ Natural/Life/Medical Sciences
Copyright (c) 2020 Kristela Jaupaj Jaupaj, Brunilda Subashi, Inva Zotaj, Jerina Jaho, Fatjona Kamberi
This work is licensed under a Creative Commons Attribution-NonCommercial-NoDerivatives 4.0 International License.