Validez de una Competencia Docente con Enfoque Inclusivo en el Ámbito Universitario
César Delgado-Valles

Institución Benemérita y Centenaria Escuela Normal del Estado de Chihuahua, Mexico

Rigoberto Marín-Trejo

Centro de Investigación y Docencia, Mexico

Rigoberto Marín-Uribe S.

Universidad Autónoma de Chihuahua, Mexico
Keywords:
Competencias, discapacidad, docentes, inclusión y validación
Abstract
El presente artículo muestra resultados preliminares de una investigación más amplia de la Universidad Autónoma de Chihuahua, relacionada con seis competencias docentes que permite al catedrático universitario dar una respuesta oportuna al proceso de inclusión educativa, se desarrolló la validez del modelo de competencias docentes basadas en "Coordina la interacción pedagógica inclusiva" y "Gestiona la progresión de los aprendizajes" pertenecientes a una investigación más amplia de 10 competencias. Se validó el modelo propuesto por medio de la metodología Delphi, con la medición de univocidad, y pertinencia; se consolido a través del Análisis Factorial Exploratorio y Confirmatorio. La competencia tiene como propósito una docencia basada en situaciones reales que implica las formas de interacción incluyente con base a una relación educativa sustentada en la comunicación horizontal y generación de ambientes de aprendizajes con el fin de promover redes de colaboración. En el primer proceso se obtiene más de .90 en cada valor presentado en univocidad y pertinencia; bajo el Análisis Factorial Confirmatorio se agrupan en una sola competencia con los indicadores que muestra el referencial óptimo (GFI .849) y superior al valor (RMSEA .083) con las medidas de ajuste incremental y de parsimonia, superior al modelo independiente, en conclusión, es válida y confiable para el apoyo de la intervención universitaria en poblaciones con discapacidad.
This paper focuses on the initial results of a broader Autonomous University of Chihuahua research, which is related to six teaching competencies that allow the university professor to provide timely response to the process of educational inclusion. It was developed with the validity of the educational competencies model based on "Coordinating the inclusive educational interaction" and "Managing the improvement in learning" which belongs to a broader research of 10 competencies. The model was proposed through Delphi methodology and validated through nonduality measuring and relevance. It was consolidated through Exploratory Factorial and Validating Analysis. The competency has a purpose of teaching based on real situations that involves the ways of inclusive interaction. This is done on the basis of an educational relationship that is backed up in horizontal communication and generation of learning environments in order to promote collaboration networks. In the first process, more than 0.90 was obtained in each submitted value for nonduality and relevance. Under the Validating Factorial Analysis, they were grouped together under one competency. The indicators, thus, showed the optimal referencial (GFI 0.849) and the value (RMSEA 0.083) through the measurements of incremental and parsimony adjustment, which is above the independent model. This means that it is valid and reliable for supporting university intervention in disabled populations.
Downloads
Download data is not yet available.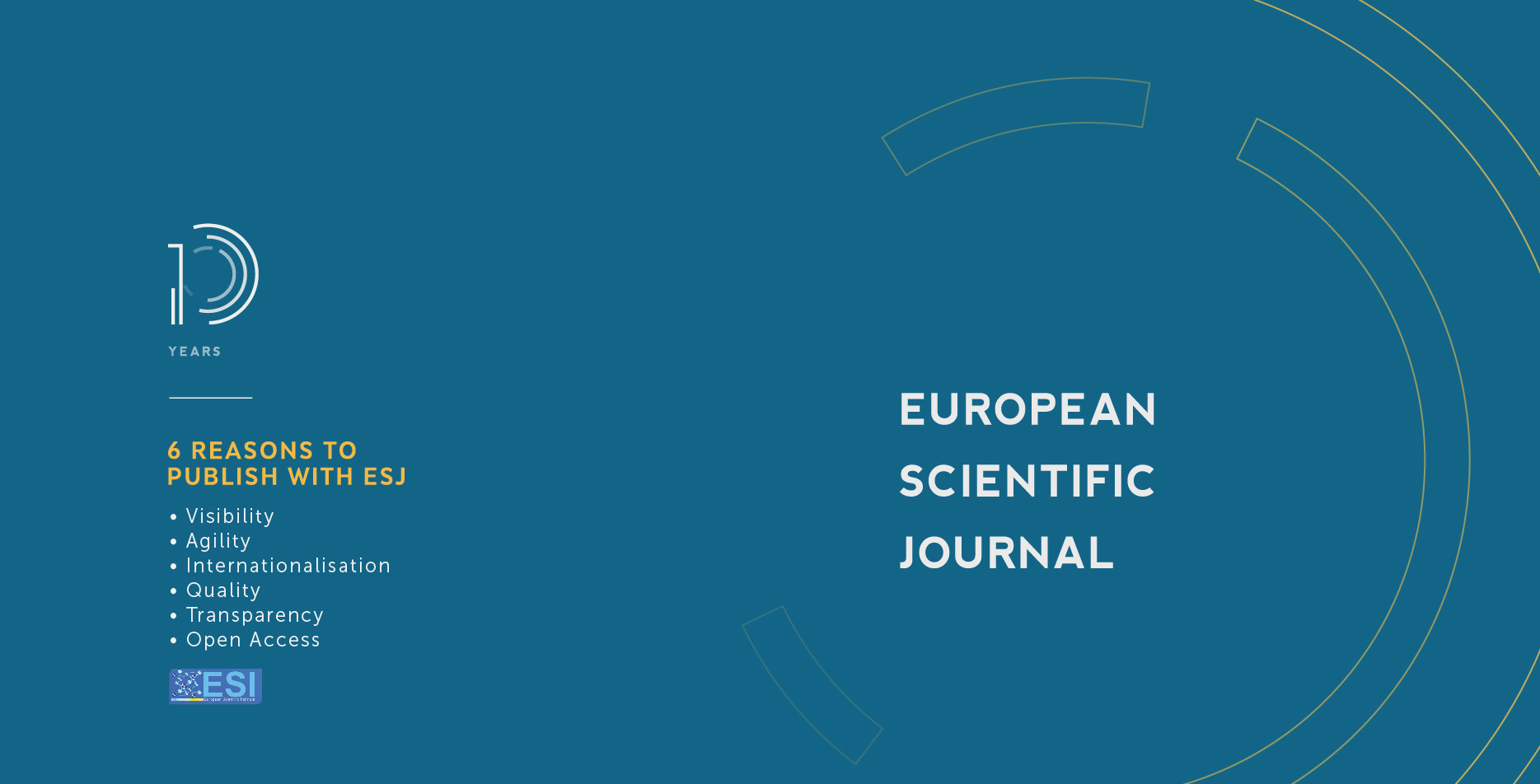 How to Cite
Delgado-Valles, C., Marín-Trejo, R., & S., R. M.-U. (2020). Validez de una Competencia Docente con Enfoque Inclusivo en el Ámbito Universitario. European Scientific Journal, ESJ, 16(19), 77. https://doi.org/10.19044/esj.2020.v16n19p77
Section
ESJ Social Sciences
Copyright (c) 2020 César Delgado-Valles, Rigoberto Marín-Trejo, Rigoberto Marín-Uribe S.
This work is licensed under a Creative Commons Attribution-NonCommercial-NoDerivatives 4.0 International License.