La Relation Banque-Entreprise Au Cameroun : Exploration Empirique Des Fondements
Joachim Christel Mbida

Docteur en Sciences de Gestion Assistant à l'Université de Yaoundé II, Cameroun
Keywords:
Relation-Banque-Entreprise-Fondement
Abstract
L'on assiste au cours des dernières décennies à de grandes mutations socio-économiques qui soulèvent d'importants défis épistémologiques en l'occurrence la question de la collaboration des banques avec les entreprises en quête de financement. L'ambition de la présente recherche est de contribuer à l'intelligence des facteurs de l'engagement des banques et des entreprises dans des relations financières. Pour ce faire, les théories des conventions et de la dépendance envers les ressources sont mobilisées. Cette approche s'inscrit dans une perspective dyadique. Le matériau empirique est constitué des données issues à la fois des banques et des entreprises. Les résultats suggèrent principalement que de quelque côté qu'on se trouve l'engagement des acteurs repose sur des facteurs à la fois objectifs et subjectifs.
Over the past few decades, we have witnessed major socio-economic changes which raise important epistemological challenges, in this case the question of the collaboration of banks with companies seeking financing. The aim of thisresearch isto contribute to the understanding of the factorsinvolved in the engagement of banks and businesses in financial relationships. To do this, the theories mobilized are: theories of conventions, of dependence on resources. Our approach is part of a dyadic perspective. The empirical material is made up of data from both banks and companies. The results mainly suggest that wherever we are, stakeholder engagement is based on both objective and subjective factors.
Downloads
Download data is not yet available.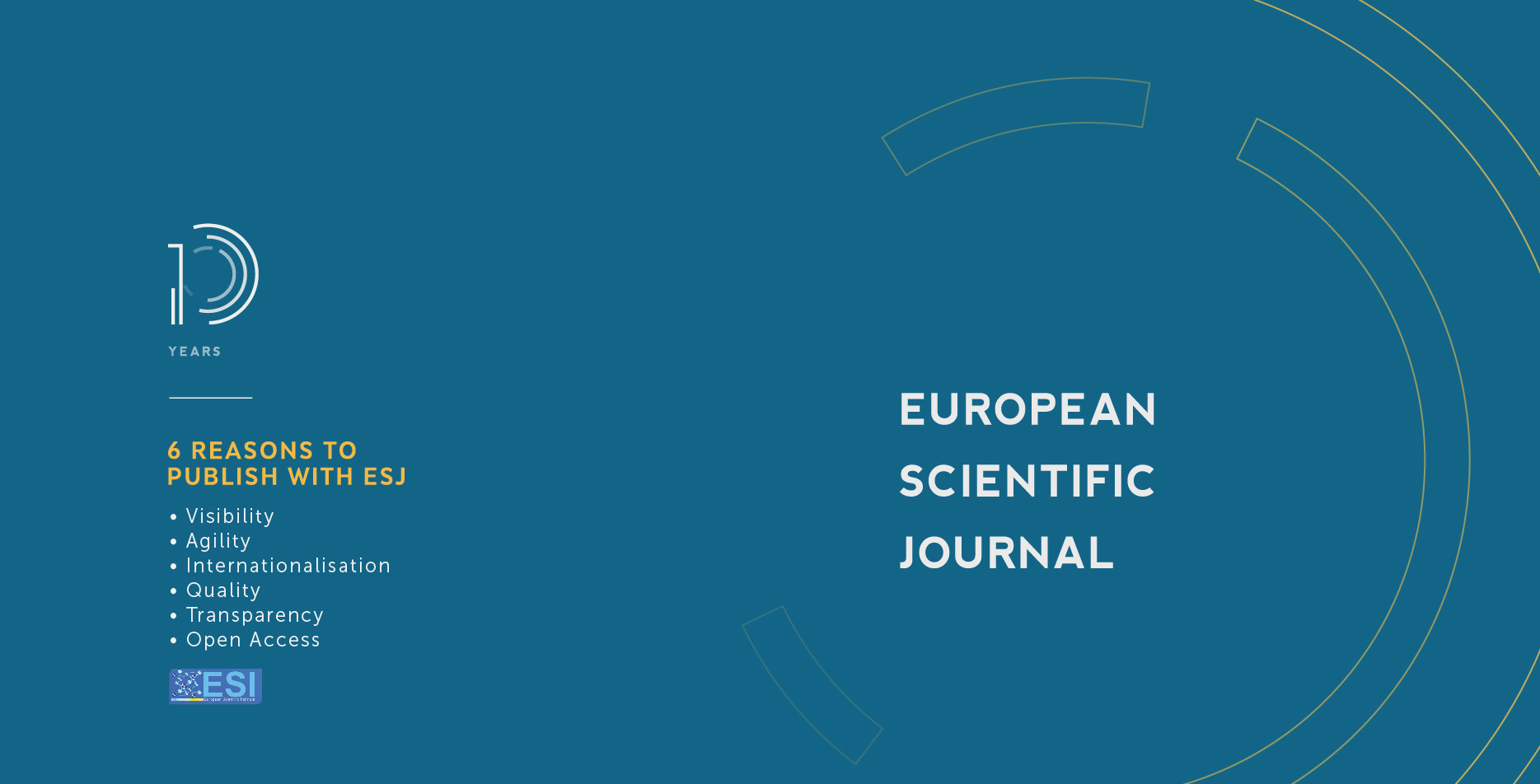 How to Cite
Mbida, J. C. (2020). La Relation Banque-Entreprise Au Cameroun : Exploration Empirique Des Fondements. European Scientific Journal, ESJ, 16(19), 294. https://doi.org/10.19044/esj.2020.v16n19p294
Section
ESJ Social Sciences
Copyright (c) 2020 Joachim Christel Mbida
This work is licensed under a Creative Commons Attribution-NonCommercial-NoDerivatives 4.0 International License.