Petrographic and Geochemical Characteristics of the Metabasites of the SASCA Domain (Yonaké, Mani- Béréby and Dehié Sectors), South-West Côte d'Ivoire
Kouadio Fossou Jean-Luc Hervé

Laboratory of Geology, Mineral and Energy Resources (LGRME), Faculty of Earth Science and Mineral Resources, Félix Houphouët Boigny University, Abidjan, Côte d'Ivoire

Houssou N'guessan Nestor

Laboratory of Geology, Mineral and Energy Resources (LGRME), Faculty of Earth Science and Mineral Resources, Félix Houphouët Boigny University, Abidjan, Côte d'Ivoire

Allialy Marc Ephrem

Laboratory of Geology, Mineral and Energy Resources (LGRME), Faculty of Earth Science and Mineral Resources, Félix Houphouët Boigny University, Abidjan, Côte d'Ivoire

Gnanzou Allou

Laboratory of Geology, Mineral and Energy Resources (LGRME), Faculty of Earth Science and Mineral Resources, Félix Houphouët Boigny University, Abidjan, Côte d'Ivoire

Djro Sagbrou Chérubin

Laboratory of Geology, Mineral and Energy Resources (LGRME), Faculty of Earth Science and Mineral Resources, Félix Houphouët Boigny University, Abidjan, Côte d'Ivoire
Keywords:
Petrography, Geochemistry, Metabasite, SASCA Domain, Côte d'Ivoire
Abstract
The petrographic and geochemical study of six (6) metabasites located in the Archean-Paleoproterozoic transition domain (SASCA domain, South- West Côte d'Ivoire) identified dolerites and gabbros. The thin sections revealed two textures: the doleritic texture (dolerite) and the granoblastic texture (gabbro). The dolerites are composed of plagioclase wands, pyroxene, and olivine. Gabbros have a composition of pyroxene (clinopyroxene), green hornblende, plagioclase, biotite, and rare quartz. Geochemical analysis, especially the major elements, corroborated the gabbroic character of the metabasites. Trace elements and rare earth helped to constrain the origin of the metabasites by showing: (i) their belonging to a tholeiitic series, (ii) a mantle source contaminated by the continental crust, and (iii) their emplacement in the field of intraplate or volcanic arc basalts.
Downloads
Download data is not yet available.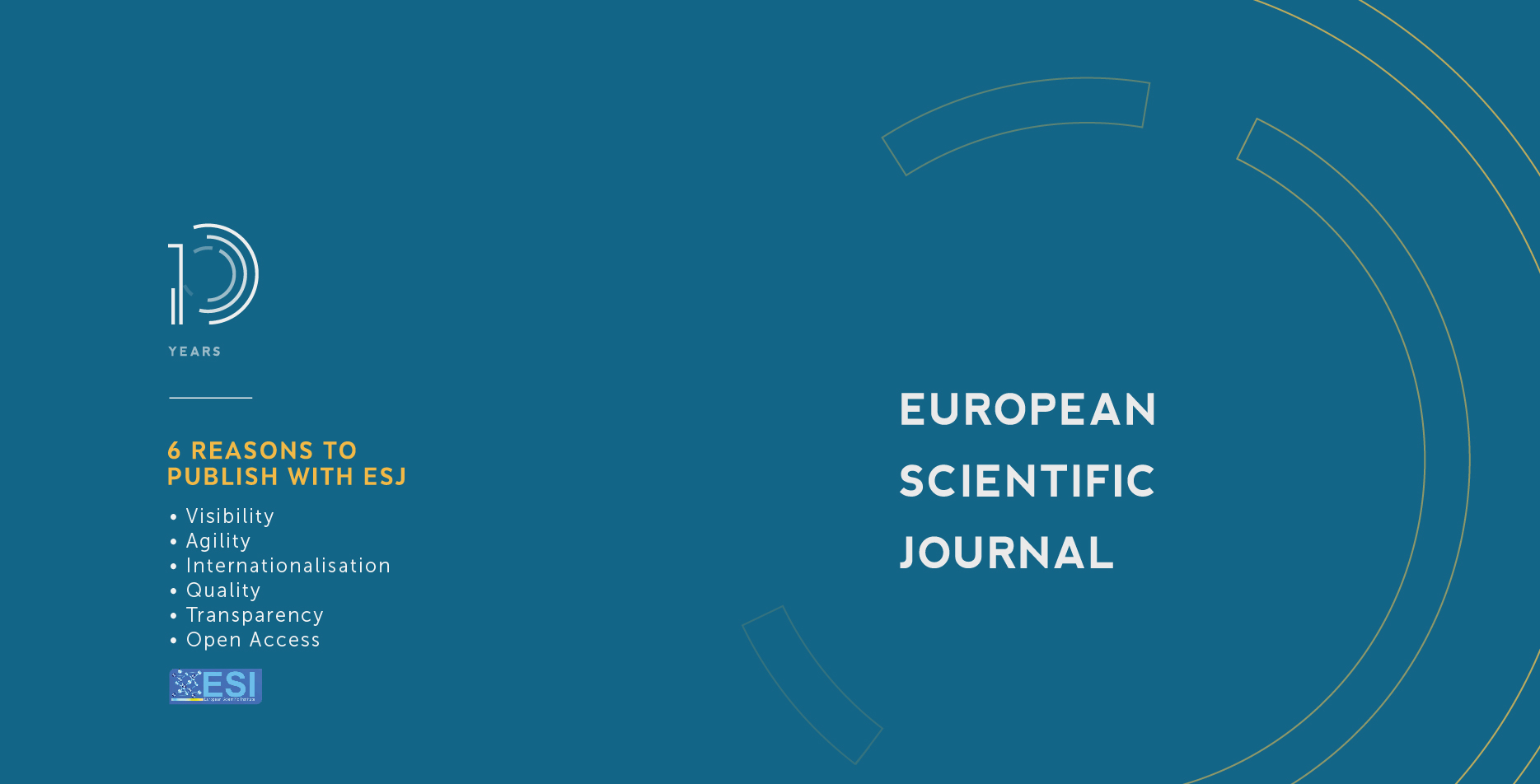 How to Cite
Hervé, K. F. J.-L., Nestor, H. N., Ephrem, A. M., Allou, G., & Chérubin, D. S. (2020). Petrographic and Geochemical Characteristics of the Metabasites of the SASCA Domain (Yonaké, Mani- Béréby and Dehié Sectors), South-West Côte d'Ivoire. European Scientific Journal, ESJ, 16(21), 247. https://doi.org/10.19044/esj.2020.v16n21p247
Section
ESJ Natural/Life/Medical Sciences
Copyright (c) 2020 Kouadio Fossou Jean-Luc Hervé, Houssou N'guessan Nestor, Allialy Marc Ephrem, Gnanzou Allou, Djro Sagbrou Chérubin
This work is licensed under a Creative Commons Attribution-NonCommercial-NoDerivatives 4.0 International License.