Le district industriel : Une revue de littérature
Nada El Khatir

Laboratoire de recherche en intelligence stratégique Faculté des Sciences Juridiques, Economiques et Sociales de Mohammedia Université Hassan II de Casablanca, Maroc
Keywords:
District industriel agglomération, petites firmes, communauté locale
Abstract
Les formes d'organisation industrielle ont évolué à travers l'histoire pour accompagner les changements des contextes économiques et sociaux. Le monde des affaires en connaît de nos jours bien des variantes allant de l'écosystème d'affaires à la technopole en passant par le milieu innovateur. Afin de mieux saisir le fonctionnement de ces nouvelles formes d'agglomération, il est important de revenir sur celle qui en a constitué l'ébauche première : le district industriel. Ce modèle organisationnel reposant principalement sur des petites firmes dont la communauté locale constitue la principale force motrice, a su se montrer efficace là où des modèles reconnus comme « solides » notamment la production de masse ont atteint leurs limites. Cette revue de littérature narrative se base sur une lecture analytique approfondie des publications scientifiques ayant le plus marqué la construction du concept de district industriel, à savoir l'héritage de Marshall et les contributions des économistes italiens. Il est ainsi question de définir le district industriel et de le replacer dansson contexte historique dans un premier temps, puis d'en étudier les spécificités les plus discutées dans la littérature, afin d'en présenter une introduction scientifique complète.
Through history, several organizational forms in the industrial field have been developed to match the economic and social context. Today, many are to be found in the business field such as business ecosystems, technopoles and innovative milieux. To study these recent industrial configurations, it is of crucial importance to take the time to go back to the very first one of them: the industrial district. Be it in times of crises, or well being, these agglomerations of little firms which mainly employ the local community proved its efficiency when other forms failed. The purpose of this paper is to present the industrial district and its main features, starting with Marshall's legacy and building the concept's framework progressively on the contributions of Italian economists. This narrative literature review does not claim to be exhaustive. It is based on the analysis of scientific publications recognized as major milestones of the concept's development. These publications have been carefully studied and sorted to define the industrial district and outline its underpinnings.
Downloads
Download data is not yet available.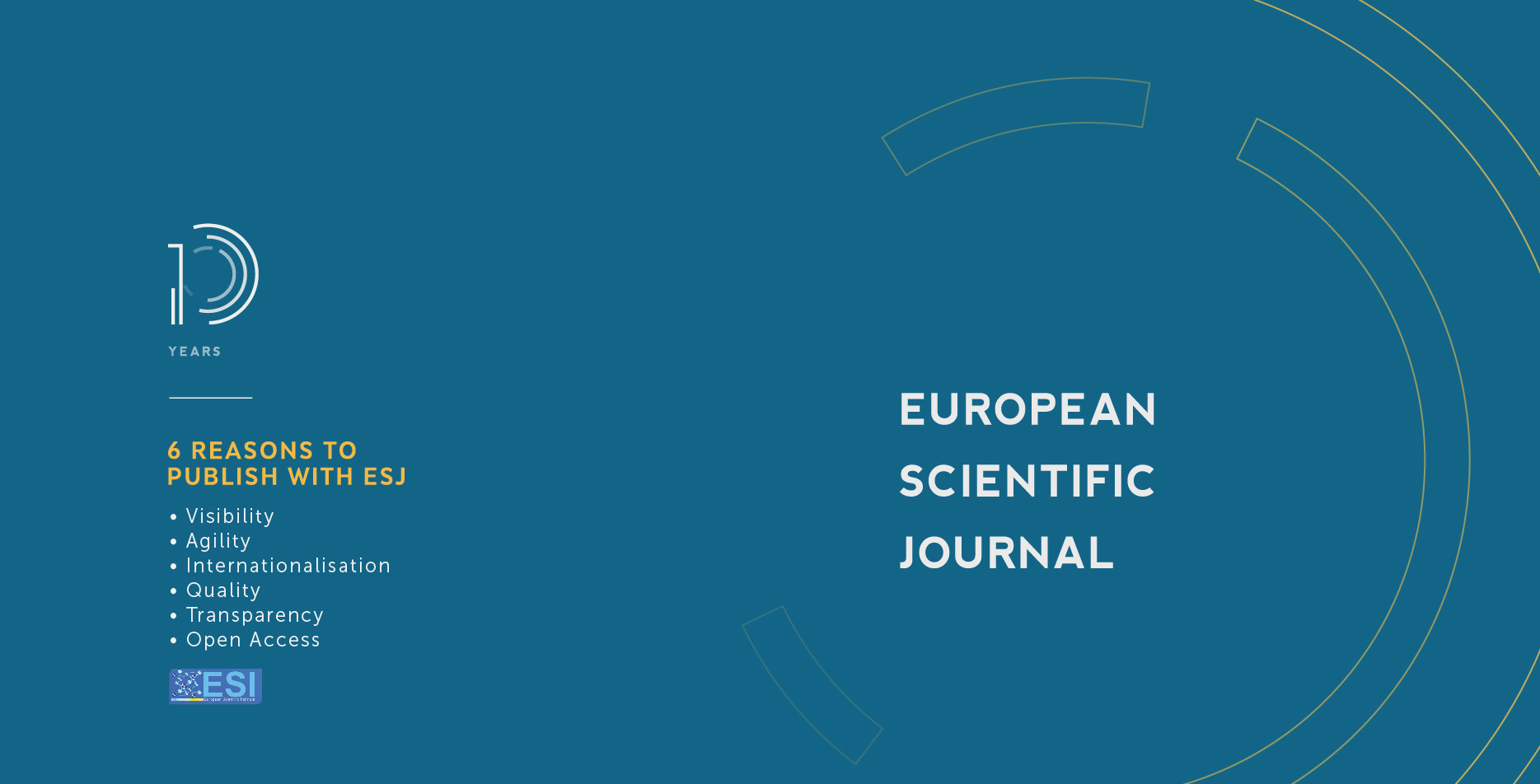 How to Cite
Khatir, N. E. (2020). Le district industriel : Une revue de littérature. European Scientific Journal, ESJ, 16(19), 365. https://doi.org/10.19044/esj.2020.v16n19p365
Section
ESJ Social Sciences
Copyright (c) 2020 Nada El Khatir
This work is licensed under a Creative Commons Attribution-NonCommercial-NoDerivatives 4.0 International License.