De la théorie de l'émission dans une vente à distance par correspondance classique à la théorie de la réception dans une vente à distance électronique
Hicham Rahal

Enseignant-Chercheur à École Nationale de Commerce et de Gestion Université Ibn Tofail, Kenitra, Morocco
Keywords:
Vente à distance dématérialisée, vente par correspondance, évolution doctrinale, théorie de l'émission, théorie de la réception
Abstract
La vente à distance entre absents est un concept ancien qui mute face aux nouvelles technologies de l'information. On se demande, si réellement il y a une évolution , en droit marocain,du régime juridique appliqué dans une vente à distance ( VAD) entre absents (vente par correspondance classique et vente électronique utilisant le système de double clic). La méthodologie utilisée s'est basée sur une confrontation entre les deux régimes juridiques celui du dahir des obligations et contrats et ceux des lois : loi n° 31-08 relative à la protection du consommateur et loi n° 53-05 relative à l'échange électronique de données juridiques, avec une analyse critique dudit cadre juridique marocain. Ilressort de l'étude que le moment de formation du contrat dans une VAD diffère que l'on est face à une VAD par correspondance par lettre classique qui est encadrée par les articles 23 à 32 du DOC de 1913, soit que l'on se trouve face à une VAD dématérialisée utilisant notamment l'outil internet et le système de double clic. Les résultats dégagés font que dans une VAD par correspondance la doctrine marocaine est unanime à défendre la théorie de l'émission, alors que pour une vente à distance électronique utilisant le système de double clic et sur la base de l'analyse des différentes dispositions juridiques qui encadrent la VAD utilisant des supports électroniques, les dispositions vont dans le sens d'adopter la théorie de la réception.
Distance selling among absentees is an ancient concept that is rapidly changing in the face of new information technologies. Questions arise around the doctrinal evolution of Moroccan law in regard to the legal regime applied to distance selling (DS) between absentees (selling through classic mail order and e-sales using the double click system). The methodology used was based on a comparison between the two legal frameworks in place and notably the Dahir which refers to obligations and contracts (DOC) and the laws: Law n° 31-08 relating to consumer protection and Law n° 53-05 relating to the electronic exchange of legal data. This include a critical analysis of the Moroccan legal framework aforementioned. In this study, the moment of the formation of a DS contract differs depending on weather it concerns a classic DS mail order, which is governed by articles 23 to 32 of the DOC of 1913, or a dematerialized DS using the Internet tool and the double-click system. The results show that, in a mail order distance selling, the Moroccan doctrine is unanimous in defending the theory of emission. Nevertheless, for an electronic distance selling using the double-click system and on the basis of the analysis of the various legal framework governing distance selling using electronic media, the provisions lean towards adopting the theory of reception.
Downloads
Download data is not yet available.
PlumX Statistics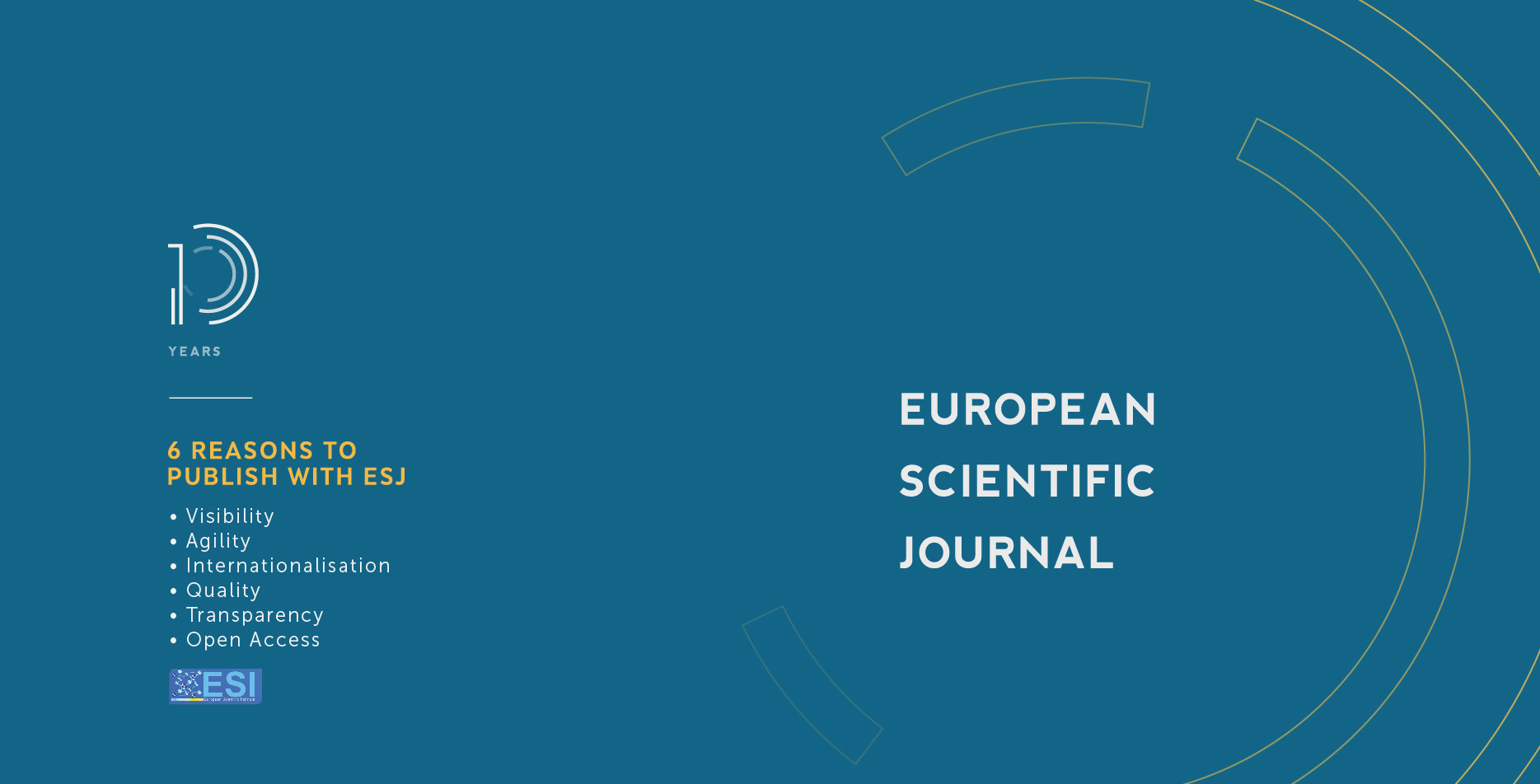 How to Cite
Rahal, H. (2020). De la théorie de l'émission dans une vente à distance par correspondance classique à la théorie de la réception dans une vente à distance électronique. European Scientific Journal, ESJ, 16(19), 433. https://doi.org/10.19044/esj.2020.v16n19p433
Section
ESJ Social Sciences
Copyright (c) 2020 Hicham Rahal
This work is licensed under a Creative Commons Attribution-NonCommercial-NoDerivatives 4.0 International License.