Developing Sustainable Flood Risk Management Framework for Kebbi State, Nigeria
Abubakar Sadiq Abdullahi

Geology Department, Faculty of Science, Federal University Birnin Kebbi, Nigeria

Ali Bakari

Geology Department, Faculty of Earth and Environmental Sciences, Bayero University Kano, Nigeria
Keywords:
Developing, Sustainable, Flood Risk, Management
Abstract
The objective of this study is to develop a sustainable flood risk management framework that can be applicable in Kebbi state. Relevant institutional stakeholders (public officials), households and community leaders were engaged via interviewees, focus group discussions and household surveysrespectively in developing the framework. Resultsshow that rainwater accounts for about 62% of the total source of water responsible for flooding in the study area, while River water and Groundwater constitute 33% and 3.3% respectively. Majority (59%) of the stakeholders engaged disclose that flooding in their areas have had high impact on their means of livelihood. Furthermore, majority of the respondents confirm that they were affected by effects of with short to medium term recovery, while about 21.5% of the respondents believe that the damage caused is only recoverable over long term period. Stakeholders opted for the integrated approach that combines both structural and non-structural solutions and the enforcement of stringent legislations as well as strict compliance to building codes as the best strategies for addressing flooding in the study area. A set of recommendations to be applicable in the study area are outlined and the outcome of the paper will be useful to flood managers, policy and decision makers as well as other relevant stakeholders in the flood management domain in implementing sustainable flood risk management strategy.
Downloads
Download data is not yet available.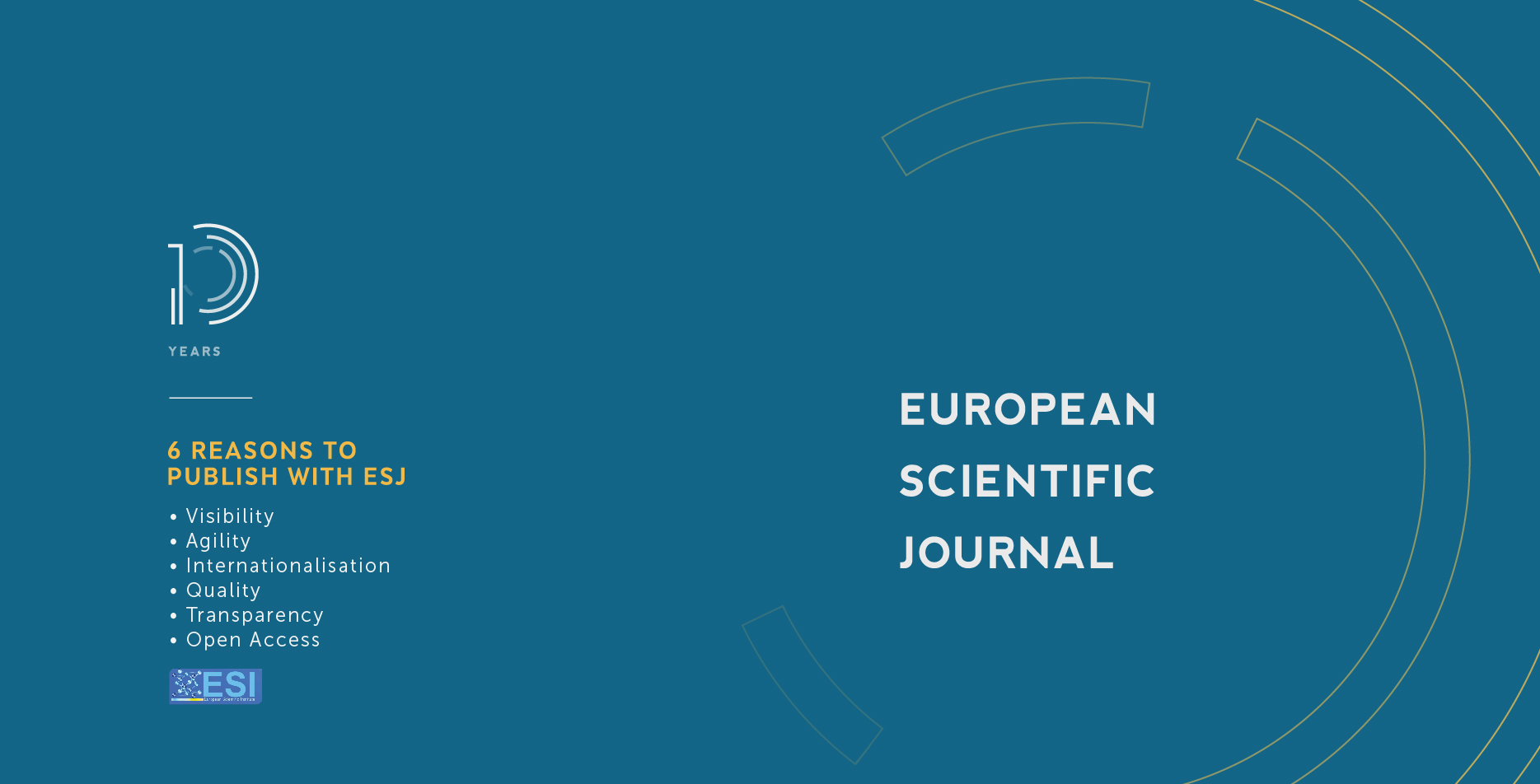 How to Cite
Abdullahi, A. S., & Bakari, A. (2020). Developing Sustainable Flood Risk Management Framework for Kebbi State, Nigeria. European Scientific Journal, ESJ, 16(23), 233. https://doi.org/10.19044/esj.2020.v16n23p233
Copyright (c) 2020 Abubakar Sadiq Abdullahi, Ali Bakari
This work is licensed under a Creative Commons Attribution-NonCommercial-NoDerivatives 4.0 International License.