Modification of Drafting Zone of Jute Flyer Spinning Frame to Improve the Jute Yarn Quality
Khalilur Rahman Khan

Faculty of Engineering & Applied Sciences, Bangladesh University of Business and Technology, Dhaka

Hosne Ara Begum

Faculty of Textile Engineering, Bangladesh University of Textiles, Dhaka
Keywords:
Drafting Zone, Jute Spinning, Condensed Spinning, Yarn Hairiness
Abstract
Being concerned with the growth and sustainability of the jute industry of Bangladesh, the machinery modifications deserves higher priority. In this work, it is desired to perform a modification of the apron draft spinning frame to improve the jute yarn quality. However, the existing drawing pressing roller (Diameter=70 mm & Durometer hardness = 96 in Shore A Scale) of the drafting zone of the apron draft jute spinning frame has been replaced by a comparatively softer rubber coated top roller (diameter= 40 mm & Durometer hardness = 85 in Shore A Scale). Besides, an extra slotted roller (Diamter= 26 mm & Durometer hardness = 74 in Shore A Scale) has also been nipped with bottom drawing roller and positioned parallel to the modified top roller. Three types of modifications have been designed by varying slot angles (i.e., 45°, 60°, and 75°) of slotted roller attached with the modified top roller. Finally, jute yarn counts of 6.5, 8, and 10 lbs/spyndle have been produced for both existing and modified frames. Results reveal that the modified spinning frame with all three types of slotted roller produced better results regarding the yarn hairiness compared to the existing frame irrespective of yarn fineness. Yarn hairiness values in modified frame with 60° slotted roller have been decreased maximum by 28.1%, 35.85%, and 32.92% compared to that of the existing system for 6.5, 8, and 10 lbs/spyndle respectively. Yarn strength results have been improved with the modified system as well. Lastly, it is seen that ends down rate in modified spinning frames have been reduced noticeably irrespective of yarn fineness.
Downloads
Download data is not yet available.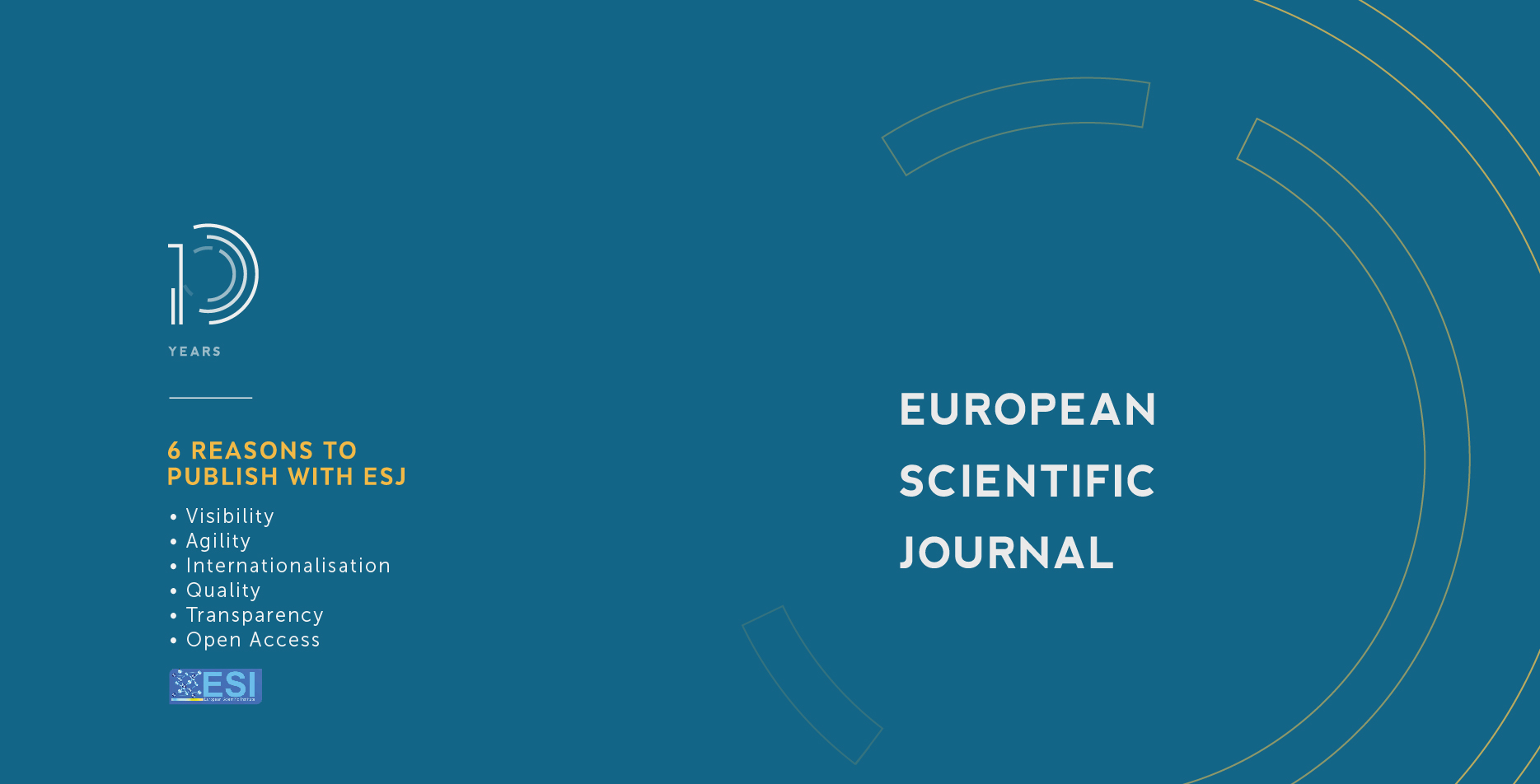 How to Cite
Rahman Khan, K., & Ara Begum, H. (2020). Modification of Drafting Zone of Jute Flyer Spinning Frame to Improve the Jute Yarn Quality. European Scientific Journal, ESJ, 16(27), 354. https://doi.org/10.19044/esj.2020.v16n27p354
Section
ESJ Natural/Life/Medical Sciences
Copyright (c) 2020 Khalilur Rahman Khan, Hosne Ara Begum
This work is licensed under a Creative Commons Attribution-NonCommercial-NoDerivatives 4.0 International License.