Les Occlusions Intestinales Aiguës (OIA) Par Brides Et Adhérences Post Opératoires : A Propos De 46 Cas Opérés Au Centre Hospitalier Universitaire Régional de Ouahigouya, Burkina Faso
Zida Maurice

Service de chirurgie, Centre Hospitalier Universitaire Yalgado Ouédraogo, Burkina Faso

Kambiré Jean Luc

Service de chirurgie, Centre Hospitalier Universitaire Régional de Ouahigouya, Burkina Faso

Zida Léticia

Service de chirurgie, Centre Hospitalier Universitaire Régional de Ouahigouya, Burkina Faso

Ouédraogo Souleymane Souleymane

Service de chirurgie, Centre Hospitalier Universitaire Régional de Ouahigouya, Burkina Faso

Ouédraogo Salam

Service de chirurgie, Centre Hospitalier Universitaire Régional de Ouahigouya, Burkina Faso

Béré Bernadette

Service de chirurgie, Centre Hospitalier Universitaire Régional de Ouahigouya, Burkina Faso
Keywords:
Occlusions Intestinales Aiguës, Brides Et Adhérences, Post Opératoires, Mortalité
Abstract
But: Le but de cette étude était de décrire les aspects épidémiologiques, cliniques, thérapeutiques et évolutifs des occlusions intestinales aiguës par brides et adhérences post opératoires. Patients et méthode : Il s'est agi d'une étude rétrospective descriptive menée sur deux ans dans le service de chirurgie du centre hospitalier universitaire régional de Ouahigouya, du 1er janvier 2017 au 31 décembre 2018. Elle avait inclus les patients opérés pour une occlusion intestinale aiguë par brides et adhérences post opératoires et possédant un dossier clinique bien documenté. Résultats : Les brides et adhérences post opératoires ont représenté 41,81% des causes d'occlusions intestinales aiguës. La moyenne d'âge des patients était de 37,93 ans. Le sexe masculin était le plus représenté avec 68,57% des cas. La douleur abdominale était le principal motif de consultation. L'appendicite aiguë et la péritonite aiguë généralisée avaient dominé les étiologies des interventions antérieures dans 37,84% des cas. Les brides et adhérences post opératoires étaient survenues durant les cinq premières années dans la majorité des cas. Le délai moyen d'intervention était de 14,43 heures. L'intestin grêle était le plus fréquemment affecté dans 41,30% des cas. La section de brides était le geste chirurgical le plus souvent réalisé dans 34,8% des cas. Les suites opératoires s'étaient compliquées dans 26,09% des cas et la mortalité était de 10,87%. Conclusion : Les occlusions par brides et adhérences postopératoiresreprésentent une cause fréquente d'occlusions intestinales aiguës. Leurdiagnostic est clinique. Le traitement est médicochirurgical et leur pronosticreste grevé d'une forte morbi-mortalité imputable aux retards de diagnostic et de prise en charge.
Aim: The aim of this study was to describe the epidemiological, clinical, therapeutic and evolutionary aspects of acute intestinal occlusions by flanges and post-operative adhesions. Patients and method: This was a two-year descriptive retrospective study conducted in the surgical department of the Ouahigouya Regional University Hospital from January 1, 2017 to December 31, 2018. It included patients operated on for acute intestinal obstruction by postoperative flanges and adhesions and with a well-documented clinical record. Results: The post-operative flanges and adhesions accounted for 41.81% of the causes of acute intestinal obstructions. The average age of the patients was 37.93 years. Males were the most represented with 68.57% of cases. Abdominal pain was the main reason for consultation. Acute appendicitis and generalized acute peritonitis had dominated the etiologies of previous interventions in 37.84% of cases. The post-operative flanges and adhesions occurred during the first five years in the majority of cases. The average response time was 14.43 hours. The small intestine was most frequently affected in 41.30% of cases. The flange section was the most performed surgical procedure in 34.8% of cases. The postoperative operations were complicated in 26.09% of cases and mortality was 10.87%. Conclusion: The postoperative flanges and adhesion occlusions are a common cause of acute intestinal obstructions. Their diagnosis is clinical. The treatment is medico-surgical and their prognosis remains highly morbidity and mortality due to delays in diagnosis and management.
Downloads
Download data is not yet available.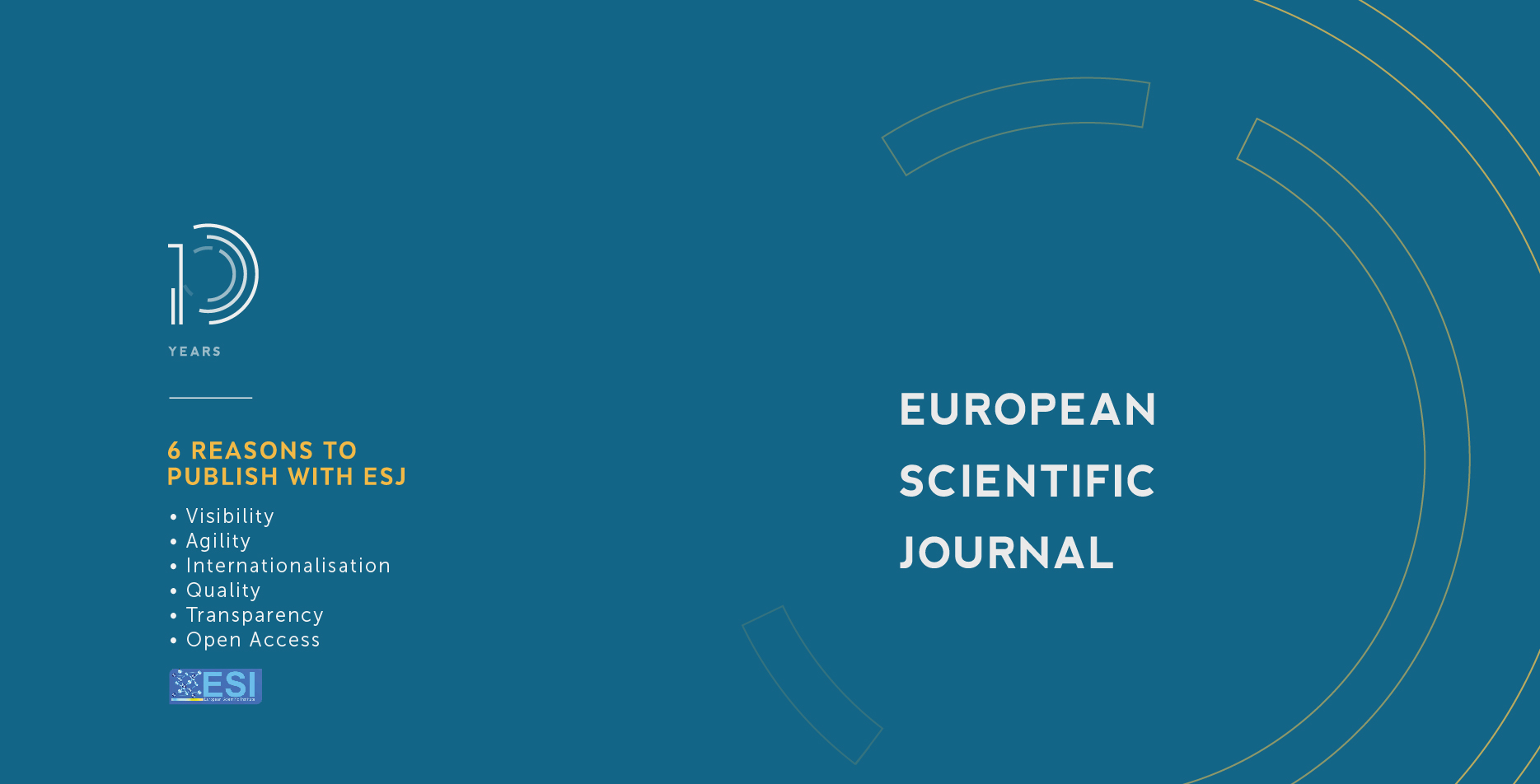 How to Cite
Maurice, Z., Jean Luc, K., Léticia, Z., Souleymane, O. S., Salam, O., & Bernadette, B. (2020). Les Occlusions Intestinales Aiguës (OIA) Par Brides Et Adhérences Post Opératoires : A Propos De 46 Cas Opérés Au Centre Hospitalier Universitaire Régional de Ouahigouya, Burkina Faso. European Scientific Journal, ESJ, 16(27), 368. https://doi.org/10.19044/esj.2020.v16n27p368
Section
ESJ Natural/Life/Medical Sciences
Copyright (c) 2020 Zida Maurice, Kambiré Jean Luc, Zida Léticia, Ouédraogo Souleymane Souleymane, Ouédraogo Salam, Béré Bernadette
This work is licensed under a Creative Commons Attribution-NonCommercial-NoDerivatives 4.0 International License.