Assessing Nozzle Geometry, Spacing and Height Effect on Pesticide Spray Characteristics and Swath from Ground and Aerial Sprayers
Samuel Appah

Key Laboratory of Modern Agricultural Equipment and Technology, Ministry of Education, Jiangsu University, Zhenjiang, China; Abetifi Presbyterian College of Education,Abetifi Kwahu, Ghana.

Mingxiong Ou

Key Laboratory of Modern Agricultural Equipment and Technology, Ministry of Education, Jiangsu University, Zhenjiang, China

Weidong Jia

Key Laboratory of Modern Agricultural Equipment and Technology, Ministry of Education, Jiangsu University, Zhenjiang, China

Eric Amoah Asante

Department of Mechanical Engineering, Faculty of Engineering, Koforidua Technical University, Ghana

Wanting Yang

Key Laboratory of Modern Agricultural Equipment and Technology, Ministry of Education, Jiangsu University, Zhenjiang, China
Keywords:
Nozzle geometry, nozzle spacing, spraying height, droplets characteristics, spray swath
Abstract
Nozzle is the basic aperture that controls pesticide spray jet onto targeted substrates. It is moulded from stainless steel, brass, ceramic and plastics at different wear rates. The efficiency of pesticide application is dependent on chemical efficacy and nozzle type. Both flat fan and hollow cone nozzles are commonly used to enhance pesticide spray characteristics and deposition. The surface coverage and spray distribution are influenced by nozzle spacing and spraying height. Therefore, using a nozzle type, spacing and spraying height that give pesticide spray-overlap is of interest to researchers. This review therefore analyses the effect of nozzle geometry, nozzle spacing and spraying height regimes on pesticide spray droplets characteristics from mechanical boom sprayers. To improve on uniformity of pesticides spray coverage on plant surfaces, a unitary relative span is reported suitable for application, but there had not been clearly defined nozzle type, spacing and height regime for effective spraying. The review further proposes an optimum parameters combination with specific nozzle type, spacing and spraying height for efficient application of pesticides.
Downloads
Download data is not yet available.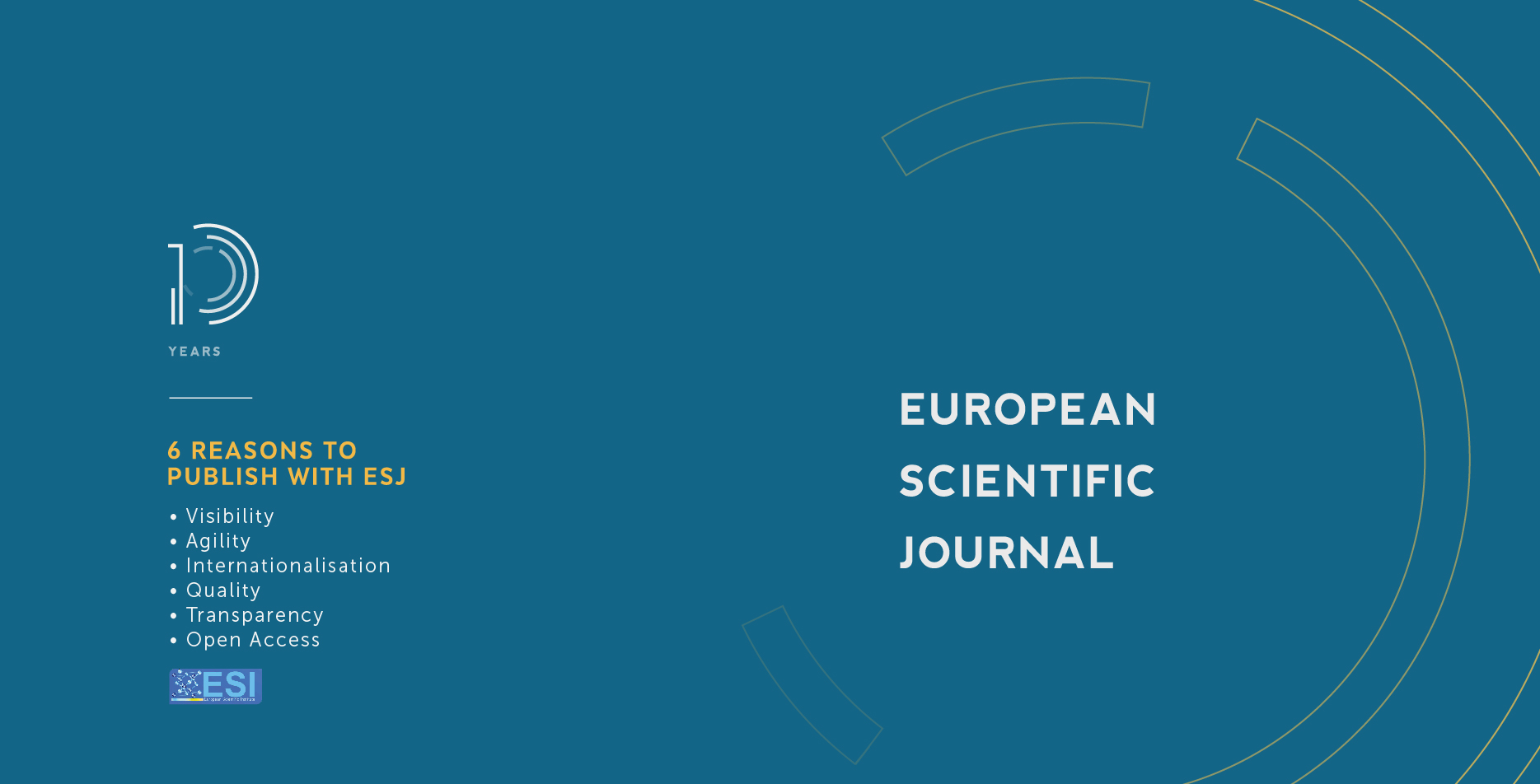 How to Cite
Appah, S., Ou, M., Jia, W., Amoah Asante, E., & Yang, W. (2020). Assessing Nozzle Geometry, Spacing and Height Effect on Pesticide Spray Characteristics and Swath from Ground and Aerial Sprayers. European Scientific Journal, ESJ, 16(30), 103. https://doi.org/10.19044/esj.2020.v16n30p103
Section
ESJ Natural/Life/Medical Sciences
Copyright (c) 2020 Samuel Appah, Mingxiong Ou, Weidong Jia, Eric Amoah Asante, Wanting Yang
This work is licensed under a Creative Commons Attribution-NonCommercial-NoDerivatives 4.0 International License.