Méningo-Encéphalite Herpétique Compliquée D'un Syndrome De Klüver-Bucy: A Propos D'un Cas
Agbotsou Komi Igneza

Service de Neurologie, Centre Hospitalier de Valence (France) Faculté des Science de la Santé, Université de Lomé (TOGO)

Kombate Damelan

Faculté des Sciences de la Santé, Université de Kara (TOGO)

Adigo Amégninou Mawuko Yao

Service de Radiologie et Imagerie Médicale, CHR de Bè de Lomé (Togo)

Beschet Albert Albert

Service de Neurologie, Centre Hospitalier de Valence (France)

Chan Victor

Service de Neurologie, Centre Hospitalier de Valence (France)
Keywords:
Syndrome de Klüver-Bucy, méningo-encéphalite, hsv
Abstract
Le syndrome de Klüver-Bucy est un syndrome neuropsychologique très rare qui résulte d'une atteinte temporale bilatérale et caractérisé par une hyperoralité, une hypersexualité, une placidité émotionnelle, une agnosie visuelle, une hypermétamorphosie et un changement du comportement alimentaire. Les étiologies du syndrome de Klüver-Bucy sont multiples parmi lesquelles les causes infectieuses notamment une méningo-encéphalite herpétique. Le pronostic fonctionnel est généralement sombre même si un traitement adapté de la cause est effectué précocement. Nous rapportons le cas d'un patient de 31 ans qui était admis pour des céphalées inhabituelles fébriles et une confusion de survenue aiguë chez qui l'électroencéphalogramme et l'IRM cérébrale étaient en faveur d'une méningo-encéphalite herpétique. Le PCR HSV1 était positif dans le LCR. Dans les suites, il a présenté un tableau neuropsychologique compatible avec un syndrome de Klüver-Bucy dont l'évolution restait sans grande amélioration malgré un traitement étiologique et symptomatique précoces et adéquats. Le syndrome de Klüver-Bucy compliquant une méningo-encéphalite herpétique est le plus souvent de mauvais pronostic fonctionnel même si une prise en charge adéquate de la méningoencéphalite herpétique est faite.
Klüver-Bucy syndrome is a very rare neuropsychological syndrome that results from bilateral temporal impairment and characterized by hyperorality, hypersexuality, emotional placidity, visual agnosia, hypermetamorphose and a change in dietary behaviour. The etiologies of Klüver-Bucy syndrome are multiple, including infectious causes including herpetic meningo-encephalitis. The functional prognosis is generally bleak even if treatment of the cause is done early. We report the case of a 31-yearold patient who was admitted for febrile unusual headaches and acute occurrence confusion in whom electroencephalogram and brain MRI were in favor of herpetic meningo-encephalitis. PCR HSV1 was positive in the LCR. In the suites, he presented a neuropsychological picture compatible with Klüver-Bucy whose evolution remained without much improvement despite an early and adequate etiological and symptomatic treatment. The syndrome of Kliver-Bucy complicating a herpetic meningo-encephalitis is most often of bad functional prognosis even if adequate management of herpetic meningoencephalitis is made.
Downloads
Download data is not yet available.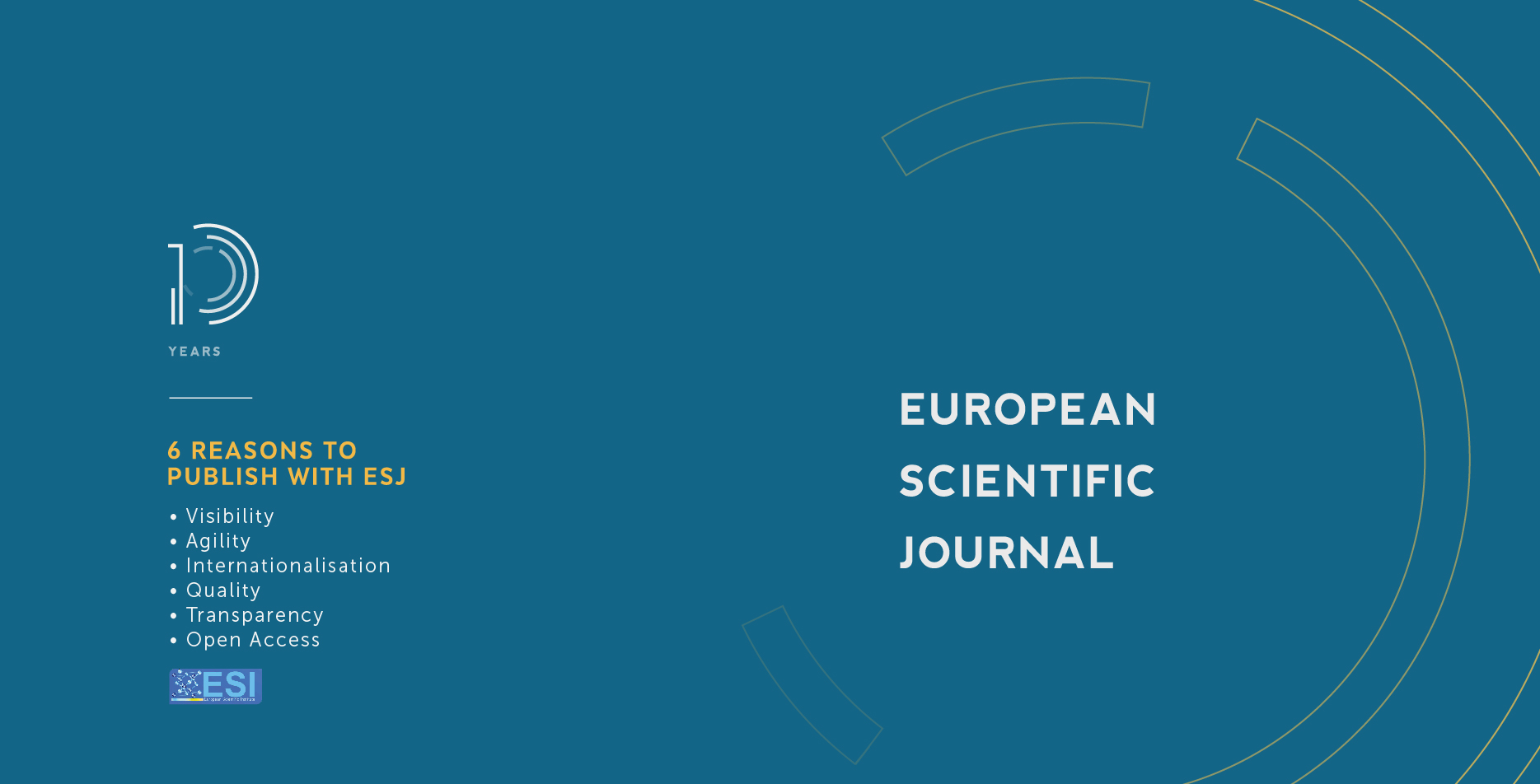 How to Cite
Komi Igneza, A., Damelan, K., Amégninou Mawuko Yao, A., Albert, B. A., & Victor, C. (2020). Méningo-Encéphalite Herpétique Compliquée D'un Syndrome De Klüver-Bucy: A Propos D'un Cas . European Scientific Journal, ESJ, 16(30), 164. https://doi.org/10.19044/esj.2020.v16n30p164
Section
ESJ Natural/Life/Medical Sciences
Copyright (c) 2020 Agbotsou Komi Igneza, Kombate Damelan, Adigo Amégninou Mawuko Yao, Beschet Albert Albert, Chan Victor
This work is licensed under a Creative Commons Attribution-NonCommercial-NoDerivatives 4.0 International License.