Assessment Of Factors Involved In The Visual Choice Of Dental Color - Clinical Trials
Mihailescu Radu

University of Medicine, Pharmacy, Science and Tehnology (UMFST) Targu Mures Romania
Keywords:
Vita Classical, Matching Time, Vita Linear Guide, Matching Accuracy
Abstract
With the development of societies, the demands of patients in terms of dental aesthetics have increased. To keep up with the increasingly demanding requirements of patients, dentists have been researching the factors that influence positively or negatively the choice of dental color, in order to control them and to obtain the best aesthetic results.Purpose of the study:Whether there is a correlation between choice time and accuracy. Whether there are differences in time and accuracy in determining with the Vita Classical key compared to the Vita Linear Guide.Material and Methods:This study involved 30 students (10 males and 20 females) of the University of Medicine and Pharmacy "Iuliu Hațieganu" ClujNapoca from the second to sixth year of study, aged 19-26. Of these, 18 (5 males and 13 females) were included and participated in the study itself. The participants were asked to determine the dental color of 1.1; 1.2; 1.3 of a patient. Results:In all three teeth color, both with the Vita Classical key and with the Vita Linear Guide key, no statistically significant correlation was found between the tooth color matching time and the matching accuracy. Conclusions: 1. A3 color required a longer matching time than A2 and A3.5, however the differences were not statistically significant. 2M2 also required a longer determination time than 3M2, but the differences were not statistically significant. 2. No correlation was found between the time required to determine a color and the accuracy of its determination.
Downloads
Download data is not yet available.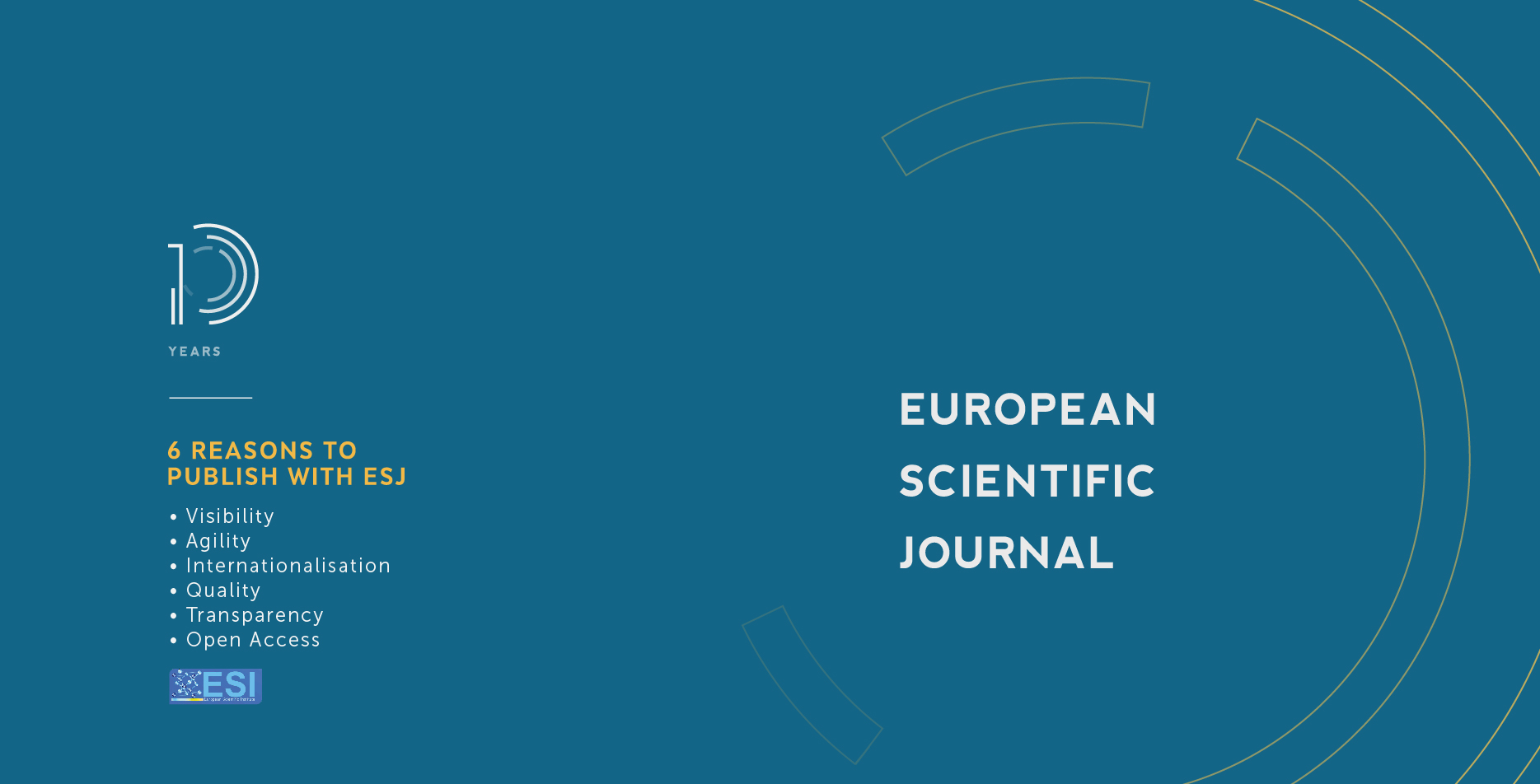 How to Cite
Radu, M. (2020). Assessment Of Factors Involved In The Visual Choice Of Dental Color - Clinical Trials . European Scientific Journal, ESJ, 16(30), 211. https://doi.org/10.19044/esj.2020.v16n30p211
Section
ESJ Natural/Life/Medical Sciences
Copyright (c) 2020 Mihailescu Radu
This work is licensed under a Creative Commons Attribution-NonCommercial-NoDerivatives 4.0 International License.