Morphological and Anatomical Characteristics of Moroccan Fir Needles in Talassemtane National Park, North-Western Rif Region, Morocco
Hajar Lamrhari

Applied Botany Laboratory, Department of Biology, Faculty of Science, University of Abdel Malek Essaadi, Tetouan-Morocco

Mariem Ben-Said

Applied Biology and Pathology Laboratory, Department of Biology, Faculty of Science, University of Abdel Malek Essaadi, Tetouan-Morocco

Zineb Jalal

Physiology Pharmacology and Environmental Health Laboratory, Department of Biology, Faculty of Sciences

Dhar El Mehraz

University of Sidi Mohamed Ben Abdellah,Atlas, Fez –Morocco Taoufik Aadel, Bureau of Forest Health, Forest Climate Risk Management Center. Department of Water and Forests. Agdal. Rabat

Hassan Bouziane

Applied Botany Laboratory, Department of Biology, Faculty of Science, University of Abdel Malek Essaadi, Tetouan-Morocco
Keywords:
Abies Maroccana, Needles, Phenotypic Traits, Anatomy, Talassemtane National Park
Abstract
Moroccan fir, Abies maroccana Trab. forms a unique forest community in the Mediterranean basin and has a great ecological and biological values in Moroccan Rif Mountains. However, morphological and anatomical characters of the needles are poorly investigated for A. maroccana. This research examined the morphological and anatomical characters of Moroccan fir needles in order to determine the phenotypic needles traits of Abies maroccana. The study was carried out in the National Park of Talassemtane, Western Rif, Morocco. Data was collected from two-year-old needles in six stands. In each site, seven trees were selected, and 60 needles were collected from each tree. Five morphological and one anatomical characters of the needles were examined. The variance analysis (ANOVA) of quantitative needles variables revealed significant inter-tree morphological variability of needles of A. maroccana. Based on the morphological characters studied, the multivariate analysis (PCA) separated all trees of Moroccan fir into four groups: (A) long, thin and large; (B) long, thin and narrow; (C) short, large and thick; and finally (D) short and thick needles. As demonstrated here, the fir needles were mainly characterized by: 2 types of apex (obtuse–acute and acute needles), a broad base and the marginal resin canals. This diversity can be attributed to genetic variation and / or influence of ecological conditions.
Downloads
Download data is not yet available.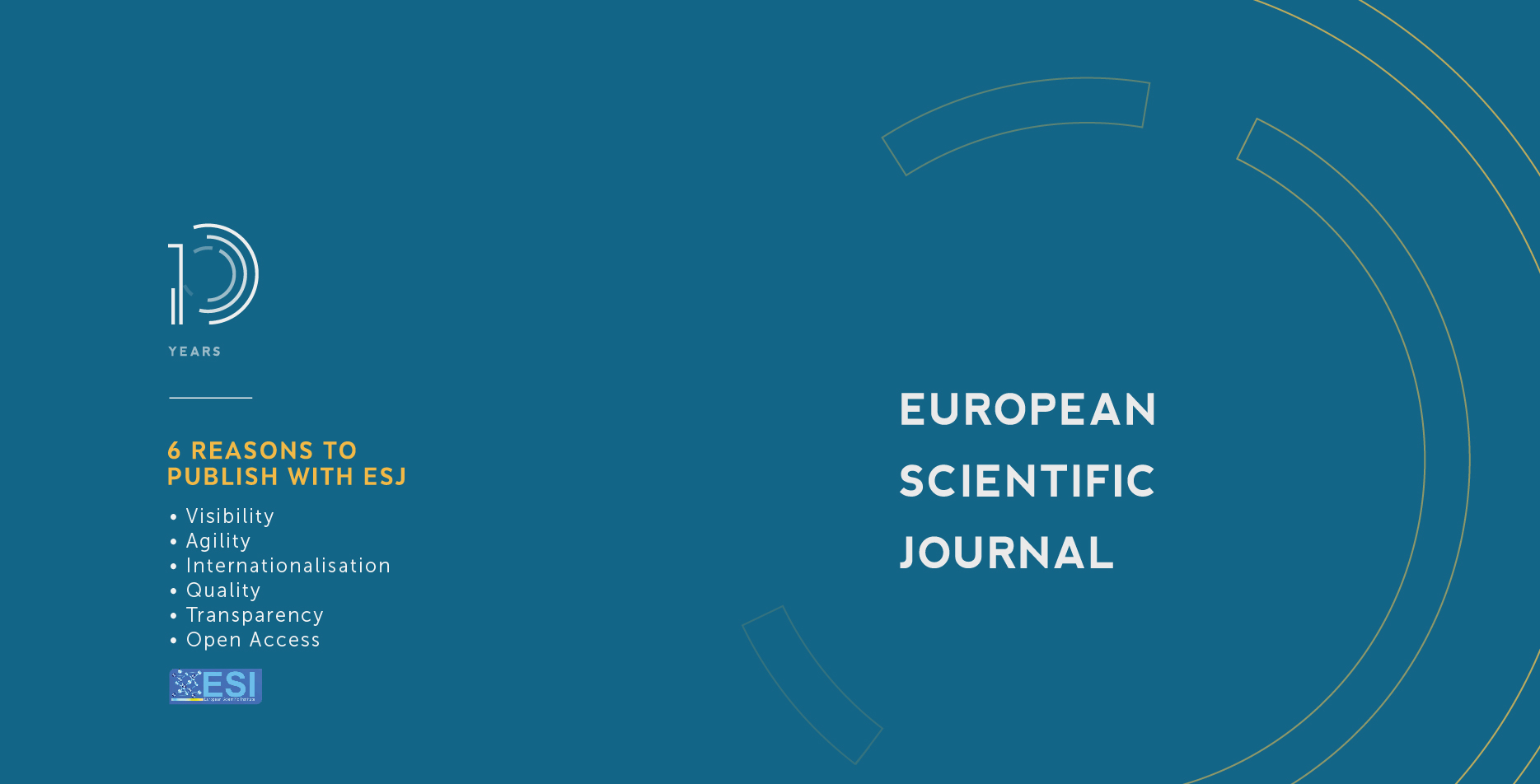 How to Cite
Lamrhari, H., Ben-Said, M., Jalal, Z., El Mehraz, D., & Bouziane, H. (2020). Morphological and Anatomical Characteristics of Moroccan Fir Needles in Talassemtane National Park, North-Western Rif Region, Morocco. European Scientific Journal, ESJ, 16(33), 189. https://doi.org/10.19044/esj.2020.v16n33p189
Section
ESJ Natural/Life/Medical Sciences
Copyright (c) 2020 Hajar Lamrhari, Mariem Ben-Said, Zineb Jalal, Dhar El Mehraz, Hassan Bouziane
This work is licensed under a Creative Commons Attribution-NonCommercial-NoDerivatives 4.0 International License.