Social capital for socio-economic mobility of disadvantaged women: Limitations and opportunities connected to diversity in social networks
Kumidika Boyagoda

University of Colombo, Sri Lanka
Keywords:
social capital, mobility, support networks, leverage networks, women
Abstract
Using a differentiation between 'social support' and 'social leverage' networks, this paper emphasizes recognizing the heterogeneity of social capital when considered a tool for upward socioeconomic mobility of women. The specific aims are to: a) asses if types of social capital women have access to, is similar; b) examine whether access to different types of social capital is connected to demographic and socioeconomic characteristics; and c) analyse the implications of different types of social capital on socio-economic mobility. The paper is based on quantitative and qualitative data from a purposive sample covering urban, rural and estate sectors in Sri Lanka. A survey of 534 women and in-depth interviews with 32 women were used for data collection. Ninety-nine percent had support networks, but less than half had leverage networks. Women with primary or no education/ in the poorest income group/in lower-level jobs had lesser access to leverage networks compared to the rich/ tertiary or higher educated/professionals and managers. The role played by leverage networks for women originating from lower socioeconomic strata to achieve upward mobility were clear. Leverage networks provided advice and information on financial management and physical asset acquisition, skill development and training, finding stable employment etc. which facilitated upward mobility.
Downloads
Download data is not yet available.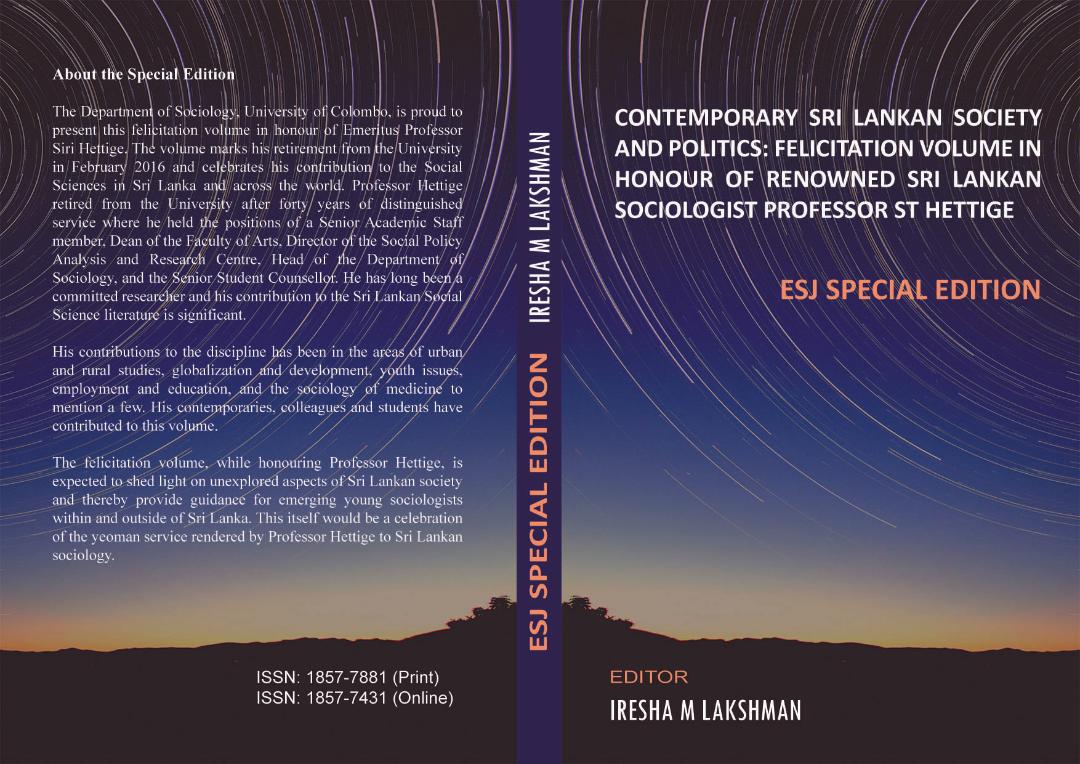 How to Cite
Boyagoda, K. (2020). Social capital for socio-economic mobility of disadvantaged women: Limitations and opportunities connected to diversity in social networks. European Scientific Journal, ESJ, 16(39), 1. https://doi.org/10.19044/esj.2020.v16n39p1
Copyright (c) 2020 Kumidika Boyagoda
This work is licensed under a Creative Commons Attribution-NonCommercial-NoDerivatives 4.0 International License.