Impact of the disaster-induced relocation process on the displaced communities in Kegalle district, Sri Lanka
N. Fernando

University of Colombo, Sri Lanka

A. Senanayake

University of Colombo, Sri Lanka

D. Amaratunga

University of Huddersfield, UK

R. Haigh

University of Huddersfield, UK

C. Malalgoda

University of Huddersfield, UK

R.R.J.C Jayakody

University of Huddersfield, UK
Keywords:
disasters, displacement, relocations, community needs, built environment
Abstract
Disaster induced displacement and relocation is a frequently occurring phenomenon in the Sri Lankan context. Resettlement has been recognized as a regular result of disasters such as landslides due to the large-scale property damage that occurs. This paper investigates the impact of the disasterinduced relocation process on displaced communities. The study revolves around the sub-objectives of investigating the various needs of victims in different stages of displacement and how relocation has altered the social, cultural, and livelihood dimensions of the victims. Victims of the Aranayake landslide who were residing in the Kegalle district and who were resettled mainly in a Donor Driven relocation site were selected for the study. A purposive sampling technique was implemented in two phases. In the first phase, in-depth interviews with officials and focus group interviews with community members were carried out. Next, a community needs analysis was conducted with the participation of the community and officials. The data suggests that there is a clear lacuna in strong, written policy frameworks and its practical implementation when satisfying the various needs of displaced communities. Being confined to only understanding the social and economic details of various displaced groups, policy planners have tended to neglect the necessity of conducting a needs analysis with the main reason being the lack of perception of relocation as a long-term process. Therefore, in conclusion, the study suggests a model that addresses the need for a holistic institutional arrangement with further disaster risk management strategies to address the adverse impact on the disaster-induced, displaced community.
Downloads
Download data is not yet available.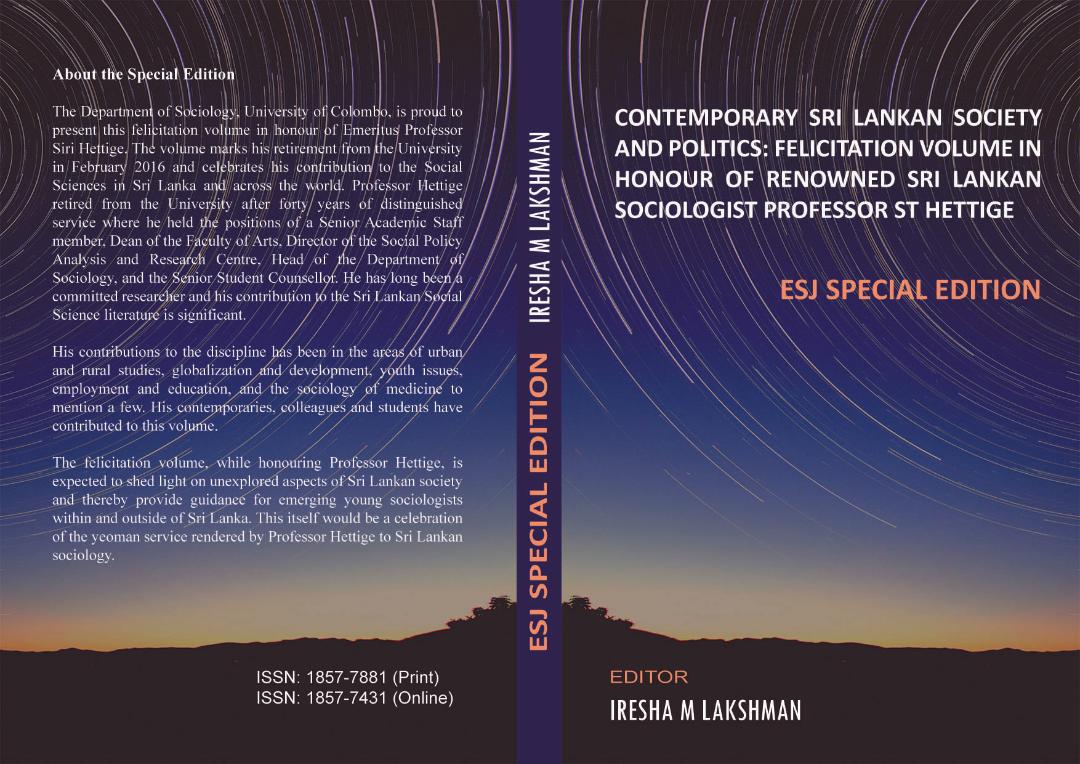 How to Cite
Fernando, N., Senanayake, A., Amaratunga, D., Haigh, R., Malalgoda, C., & Jayakody, R. (2020). Impact of the disaster-induced relocation process on the displaced communities in Kegalle district, Sri Lanka. European Scientific Journal, ESJ, 16(39), 33. https://doi.org/10.19044/esj.2020.v16n39p33
Copyright (c) 2020 N. Fernando, A. Senanayake, D. Amaratunga, R. Haigh, C. Malalgoda, R.R.J.C Jayakody
This work is licensed under a Creative Commons Attribution-NonCommercial-NoDerivatives 4.0 International License.