Evaluation of Knowledge and Belief on False Reports and Misinformation from Social Media in COVID-19 Pandemic: A Web Based Cross-Sectional Survey in Karachi, Pakistan
Shehroz Shahid

Karachi Medical and Dental College

Ramsha Habibullah Mangrio

Jinnah Postgraduate Medical Centre

Munib Abbas

Karachi Medical and Dental College

Zeeshan Ali

Jinnah Postgraduate Medical Centre

Masroor Ahmed

Jinnah Postgraduate Medical Centre
Keywords:
COVID-19, Social media, Misinformation
Abstract
COVID-19 has become a global pandemic declared by World Health Organization (WHO) on March 11, 2020. This has put drastic impact on the world and many lives have been affected globally. As the cases of COVID-19 infected are increasing, the spread of fake news related to treatment and its prevention have led to a very difficult situation in controlling and containing the COVID-19 infection. It seems that general public tend to belief in rumors and share them on social media platforms that lead to misinformation which go viral and has created chaos among the general masses. The study evaluated the role of social media in false reporting and spreading misinformation in COVID-19 pandemic. Study also evaluated the knowledge, belief and awareness among general population of the Karachi city to provide insights and to enable ministries and policy makers to take suitable measures. This is a cross sectional study which was conducted from June to July 2020 in Karachi, Pakistan. A self-structured questionnaire was administered through Facebook and Whatsapp due to lockdown and increase risk of exposure from COVID-19 to the research assistants. Data collected was analyzed using descriptive and inferential statistics of frequency counts, and percentages of quantitative variables and Chi square for the inferential variable at 0.05 level of significance. A total of 267 participants were sampled for the study. The study indicates that majority of the participants believed in the myths and false reports circulated on social media and usually share and forward such news without authentic references.
Downloads
Download data is not yet available.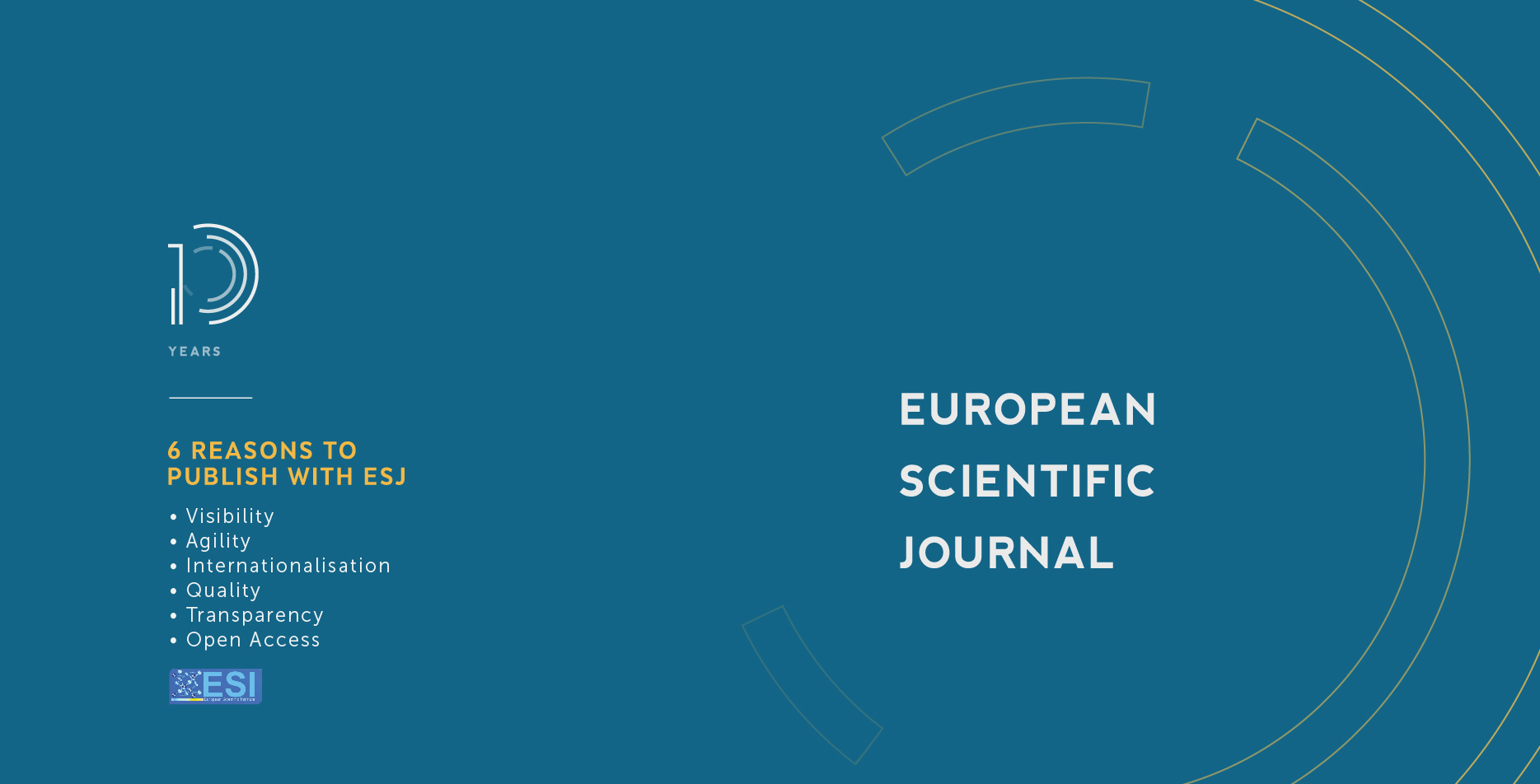 How to Cite
Shahid, S., Habibullah Mangrio, R., Abbas, M., Ali, Z., & Ahmed, M. (2020). Evaluation of Knowledge and Belief on False Reports and Misinformation from Social Media in COVID-19 Pandemic: A Web Based Cross-Sectional Survey in Karachi, Pakistan. European Scientific Journal, ESJ, 16(36), 8. https://doi.org/10.19044/esj.2020.v16n36p8
Section
ESJ Natural/Life/Medical Sciences
Copyright (c) 2020 Shehroz Shahid, Ramsha Habibullah Mangrio, Munib Abbas, Zeeshan Ali, Masroor Ahmed
This work is licensed under a Creative Commons Attribution-NonCommercial-NoDerivatives 4.0 International License.